| | |
| --- | --- |
| 7 / 10 | Price: $50 per person ($25 main) |
Concurrent to the one from my blog ardipradana.com, this will be my first review originally published in this blog. Please update your bookmarks accordingly.
It is nice to start of the New Year with a part of the world I have never been before. Na Zdrowie is an authentic Polish restaurant with a nice brick and wooden interior design. Their table settings and choice of dishes also reflected this authenticity.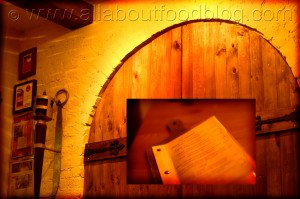 The first dish of the day was quite unique. It was called Smalec – Delicious seasoned lard with apples and onions, served with rye bread & Polish pickles. This was definitely my favourite! The lard was served cold with some crunchy elements to it. The combination of lard, rye bread and pickles was fantastic. I felt like eating the whole jar of Smalec myself.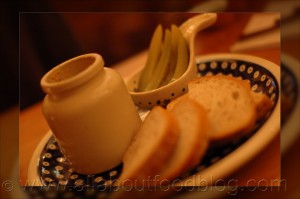 There was also Serek – Fried crumbed camembert cheese with cranberry sauce – – for entrée. Nice and gooey camembert with cranberry sauce… nothing can go wrong! Zurek – Sour rye broth with potato and polish smoked sausage – was a very interesting soup because it was both sour and smoky. The soup was served in a nice traditional bowl and lid.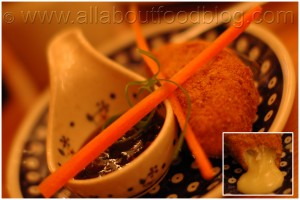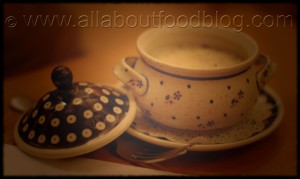 On this occasion, we ordered three mains. I almost thought these mains were gigantic, but apparently they were just enough. For the first main we had Kaczka – Duck roasted in apples & served with kopytka. It was a perfectly roasted half duck with nice apple sauce. It was also complemented by kopytka (seared potato dumpling) and shredded carrots. I think the apple sauce was a tad strong since it was literally half an apple.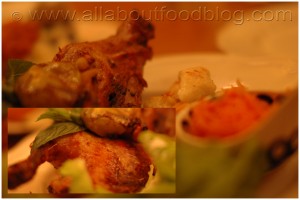 Then came Schabowy – pork loin (or chicken) schnitzel served with potatoes & mizeria. This one was just schnitzel. The only difference on this dish was the Polish cucumber (Mizeria). For the finale, we ordered Pierogi – Traditional Polish dumplings with delicious fillings (Mushroom, cheese, or meat). This dish was strangely similar to the Chinese dumplings with the exception of their fillings (my friend strenuously denied this). This dish actually gave me an interesting insight on what can be put into dumplings.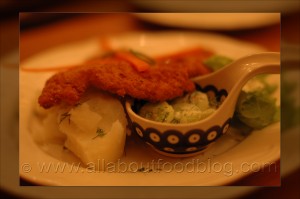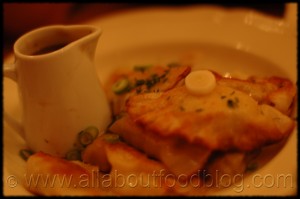 For the drinks, we originally just ordered the Polish beer, Zywiec. However, half way through the meal, I saw the waiter brought this drink to the table next to me. The drink was called Kompot (not to be confused with Polish Heroin or the dessert compote). It was a clear fruit drink with an ultra-refreshing taste. I am not quite sure what was in it, but I am sure they tasted really nice. According to Wikipedia.com, kompot is a drink made of fruits boiled in water with sugar and left to cool and infuse.
The final verdict: There was a thick traditional and authentic feeling in Na Zdrowie restaurant. Unfortunately, I think the entrée and the drinks far outperformed the main dish. I strongly suggest you to order Kompot and Pierogi. Both are the authentic Polish dishes.
Na Zdrowie has a meaning of 'Cheers' in Polish.
161 Glebe Point Road, Glebe, NSW 2037