6.5 / 10 

Taste: 6.5/10

Price: <$5 per person

Place: 6/10
Review:
Ikan Bakar Cianjur was one of the few Indonesian chain restaurants that was available in a lot of places all around Indonesia. Since ikan bakar meant grilled fish, one can only deduce that their specialty was fish.
Since all of their dishes were pretty simplistic, I decided to write this review whilst promoting one of Indonesia's infamous slogan '4 Sehat 5 Sempurna' (4 healthy, 5 perfect). This was meant to promote healthy and balanced meal for the whole family.
The first element of it is Carbohydrate. In Indonesia it has always been associated with rice and/or rice cakes for the Javanese.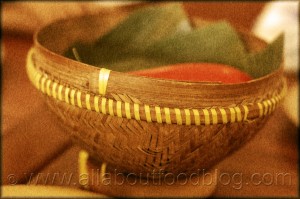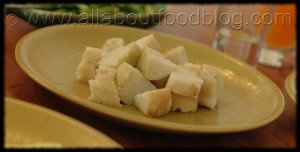 The second element is lauk pauk, or main dishes (Google translate somehow showed side dish). We ordered Gurami Goreng (fried carp) and Steamed Snapper. Gurami goreng was extremely crunchy and was peeled to make a wavy pattern. The Steamed Snapper on the other hand was smooth and flavoursome. Funnily, tofu is also part of this element, so I have to include Fried Tofu on this list.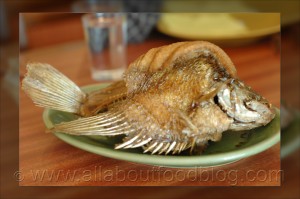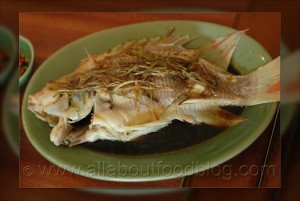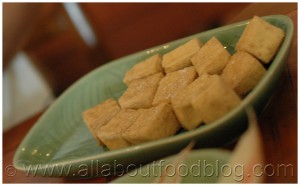 The third element is vegetables. On this occasion, it was represented by Baby Cabbage. Once again, it was just pure stir-fried veggies.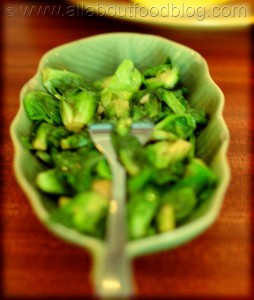 I would like to mention the type of fruit juice that might only be available in Indonesia (or an Indonesian restaurant), Avocado Juice. Fruit and milk would be the last elements of '4 Sehat 5 Sempurna'. This was one of my most favourite drinks of all time. It was a simple mixture of avocado, milk and coffee syrup. The Indonesian avocado had a different consistency and feel to that of Thai's.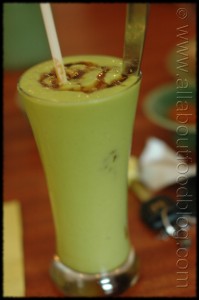 The final verdict: Ikan Bakar Cianjur provided an overly simplistic dish with a decent touch of traditionalism. Nothing was practically outstanding except for the avocado juice and steamed snapper.
Did you know?
This restaurant used to be one of the nice restaurants in Surabaya. However, it was downgraded into a common restaurant because of the numerous newcomers and/or competitions from household names in the seafood restaurants.
It also appeared that this chain also had discrepancy in taste. Its biggest branch in Mayjend Sungkono remained the most crowded IBC in Surabaya and seemed to have a more vibrant vibe to it.
Details:
Jalan Jemursari 76, Surabaya