Alchemy Polish Cafe Restaurant Review:
Our review this week came from a Polish restaurant in Surry Hills, Sydney, called Alchemy Polish Cafe Restaurant.I'm not quite sure why they decide to combine the word cafe and restaurant. This is only our second review of Polish cuisine. The cafe/restaurant is located in a busy food precinct. When you went into the restaurant you would feel like entering a traditional European home… but a very busy one!
You might want to familiarise yourself with the menu as there are probably a few menu items you have never heard before.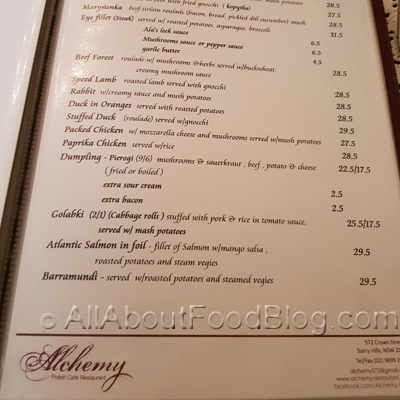 Dumpling (Pierogi) – $22.5 – 9 dumplings
This is the dish that you must order when dining at a Polish restaurant! Pierogi is the traditional Polish dumpling with predominantly potato and cheese filling. In Alchemy Polish Cafe, you can choose to have 9 or 6 dumplings with the following fillings: duck with apricot, beef, potato with cheese, sauerkraut with mushroom, buckwheat, and spinach. There is also a sweet pierogi with sweet cheese and blackberries for dessert. You can also choose between a boiled or fried pierogi. If you only want 6 dumplings, it will cost you $17.5
On this occasion, we had fried Pierogi with duck, beef, and cheese. Pierogi is probably eaten more as a main dish in Poland, but we ordered this as our entree with each of us having three dumplings.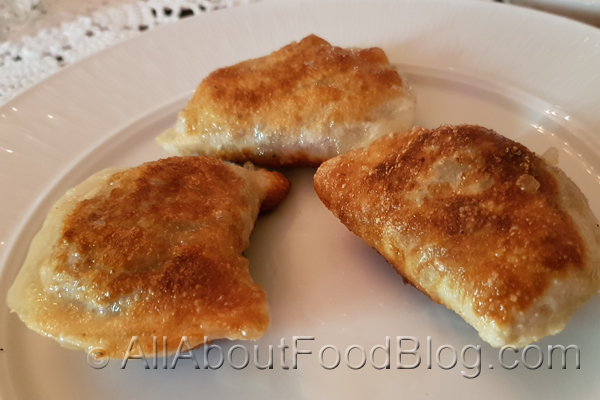 Fried potato pancake with smoked salmon and sour cream – $17.5
The interesting thing about this dish was that the potato pancake was considered as the hero of the dish. Also, if you see the image below they give you two whole chili peppers as garnish. It's an option if you want to spice it up a bit.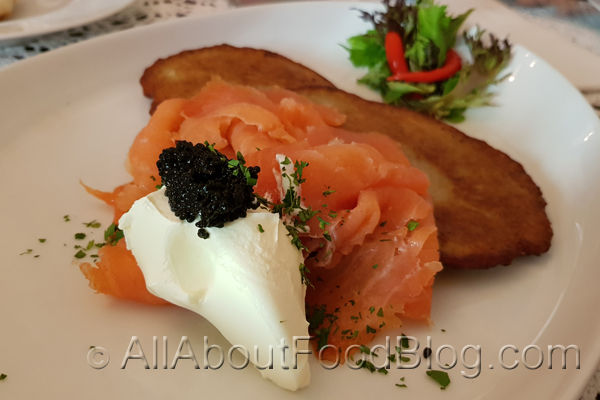 Rabbit with creamy sauce and mashed potatoes – $28.5
This is the dish that I ordered. Rabbit is one of the hardest game meats to cook, but one I enjoy the most. Any missteps will render the meat inedible. It was quite a big piece of rabbit but with one caveat: there were quite a lot of bones!
Once you got past the sea of bones, the rabbit itself was perfect!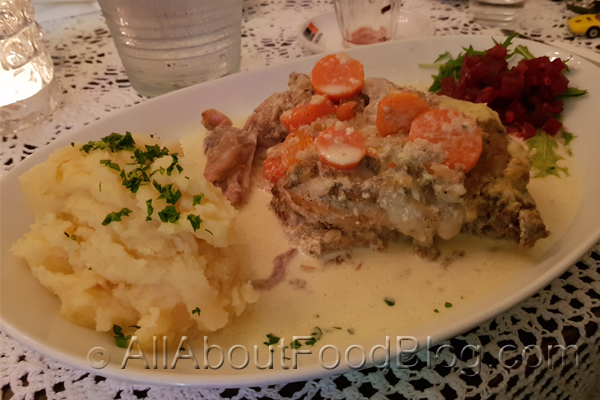 Stuffed Duck (roulade) served with gnocchi – $29.5
You won't need to put too much effort for the stuffed duck and gnocchi. It was soft. It was creamy. Last but not least, the duck was yummy and quite fattening!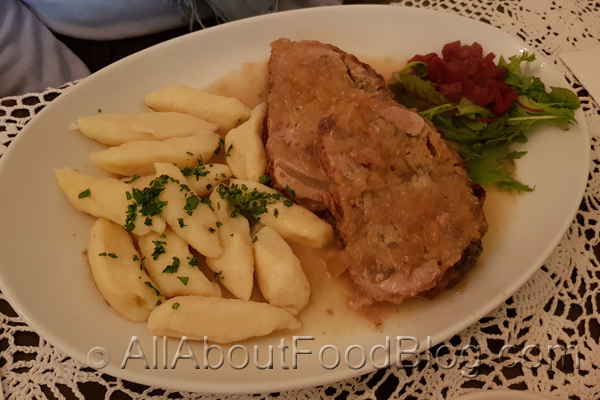 Goose with pearls couscous – $39.5
The goose was the most expensive dish in the restaurant. On top of that, they only gave you a quarter of the goose. The meat was very tender and juicy. However, I'd probably pick the duck over this one because you pay $10 less with no bones involved.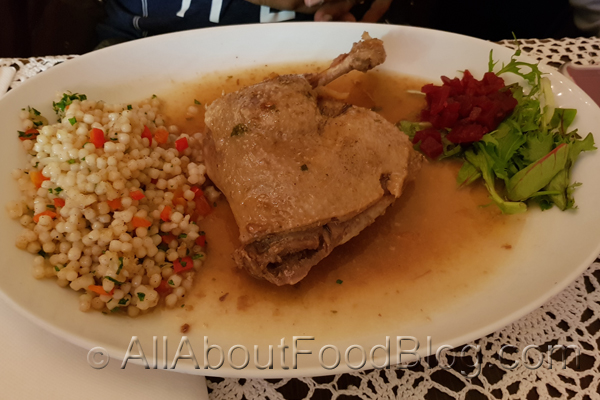 Atlantic Salmon in foil – fillet of salmon with mango salsa, roasted potatoes and steamed veggies – $29.5
We almost did not manage to order this because they said we had to wait for 30 minutes for them to cook it. However, the chef then told us that by the time we were finished with our entree, it would already be more than 30 minutes anyway. It is quite a big dish for the little one but he enjoyed it a lot.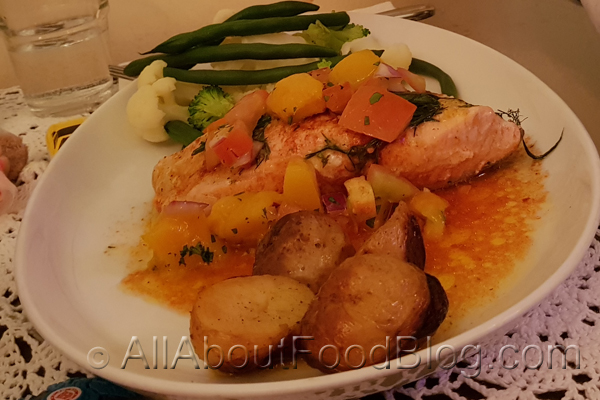 Cakes
We ordered way too many cakes but enjoyed every piece of it. I guess with cakes, you can just have a look at the pictures and decide yourself which one(s) you want.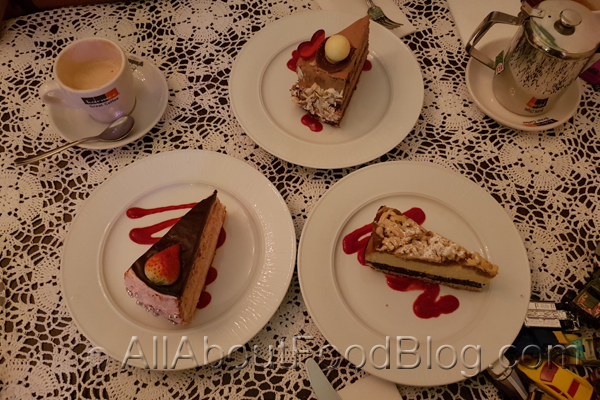 The final verdict for Alchemy Polish Cafe Restaurant
I must say we were pleasantly surprised with the quality of the dishes at Alchemy Polish Cafe Restaurant. The food was great and the people there was warm and friendly.
Did you know?
They have quite a big list of exotic drinks, with Beer being constantly offered. However, in a rather chilly autumn night, our choice went to Polish Vodka Tea. You should seriously try it!
Rating for Alchemy Polish Cafe Restaurant:
8.0 / 10
Taste: 8.0 / 10
Price: $50 – $60 per person
Place: 7.0 / 10
Details:
572 Crown St, Surry Hills NSW 2010
+61 2 9699 2455
http://www.alchemy-restaurant.com/