7 / 10

Taste: 7/10

Price: $10 for lunch special

Place: 7/10
Review:
This week we go to a relatively new café in Alexandria (there seemed to be loads of them opening in the last year or so!), Ola Lola cafe. Looking at their brand new website, Ola Lola café was opened on the 12th of May 2013. It's a very lively café with lots of bright colours.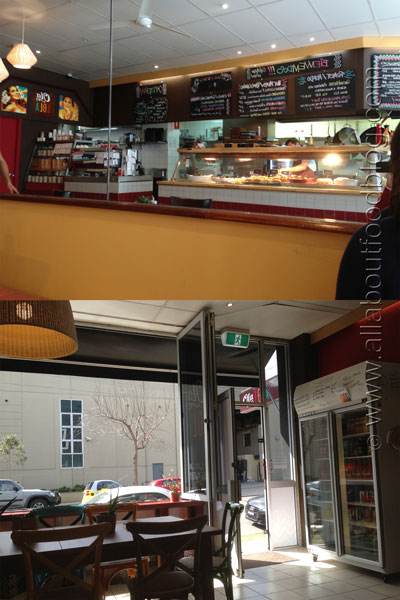 One of the owners recommended our first dish, Empanadas. The website also stated that Empanadas was Ola Lola's signature dish. There are four choices to choose from: beef, chicken, tuna or spinach and at $4.50 each (or 3 for $11.50) I think they were quite a bargain. I'd say the chicken and the beef are the better two. They are served with fresh salsa and I recommend you try it with Chipotle sauce on your table!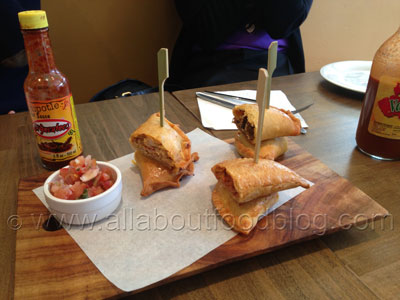 Our second meal was the meal of the day that they have for a fix price of $10: Albondigas de la Abuela – meatballs in tomato/Chipotle salsa with cheese and chilli. We were quite amazed when the dish arrived as we got FOUR giant meatballs with a side of salad and two slices of bread. They were pretty good and definitely worth the price!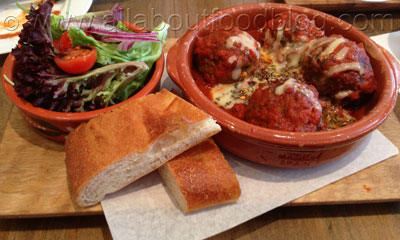 Ola Lola Café is a nice every day café if you happened to live or work around the area. The cafe brings fantastic Latin American hospitality in its service.
Did you know?
In some parts of Southeast Asia (especially Indonesia), empanadas is known as pastel. It is crispier than empanadas and has sweeter taste with chicken and potato as its main fillings.
Details:
39/101 Doody St, Alexandria 2015
02 9317 4687