Review:
I rarely eat out North of the bridge. I went to Sambal Malaysian Restaurant in North Ryde because it was a midway compromise amongst our group of friends. It was also rated pretty decently in Zomato.
Chicken Satay – 6 Skewers – $14.80 – Skewers of marinated chicken, grilled and served with spicy peanut sauce and cucumber pieces
There were only four little cuts of cucumber for the six skewers of chicken. The peanut sauce was also not spicy at all.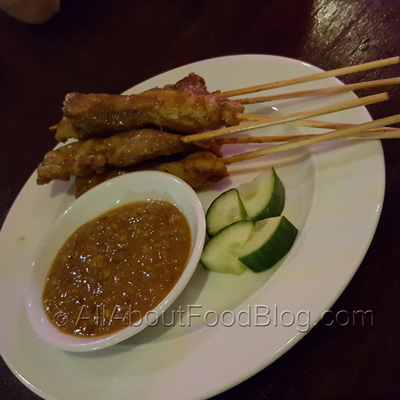 Hainan Chicken Rice – $22.80 – Boneless chicken steamed to perfection served with rice cooked in aromatic chicken stock
The Hainanese chicken rice was actually pretty decent in terms of both quality and quantity.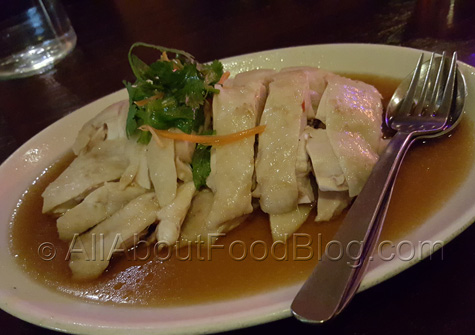 Beef Rendang – $21.80 – Bite size pieced of beef cooked in curry spices till dry and topped with fried shredded coconut
The beef rending pieces were slightly bigger than just a 'bite size'. It was also still quite soupy.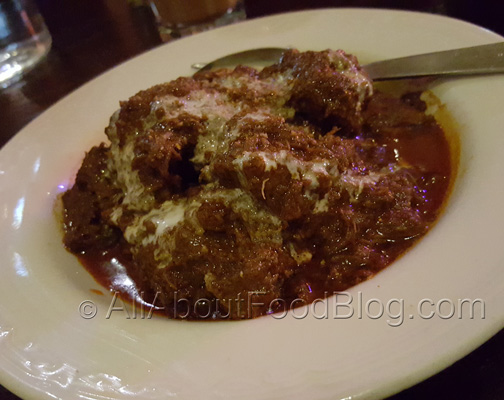 Belachan Kangkong – $15.80 – Fresh water kangkong stir-fried with chilli shrimp paste
It was the only vegetable dish of the day and the portion was rather small.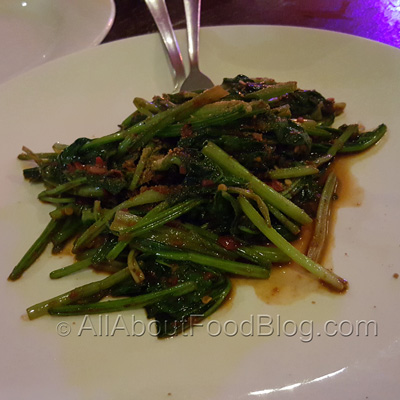 Assam Prawns – $29.80 – Prawns sautéed in a rich tamarind sauce
It was supposed to be the most expensive dish of the night. However, there was no 'wow factor' on the dish and I enjoyed the Hainan chicken rice more than this.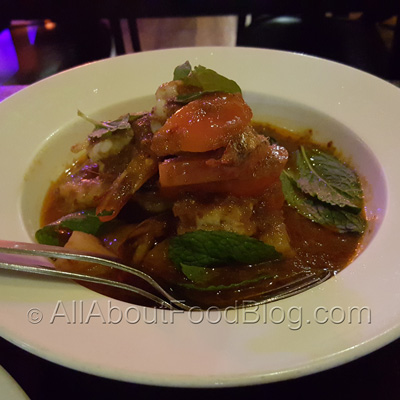 Sago Pudding – $7.50 – Sago pearls served in coconut milk and covered with gula Melaka syrup
I quite liked my sago pudding. It reminded me of the sago I used to have when I was little.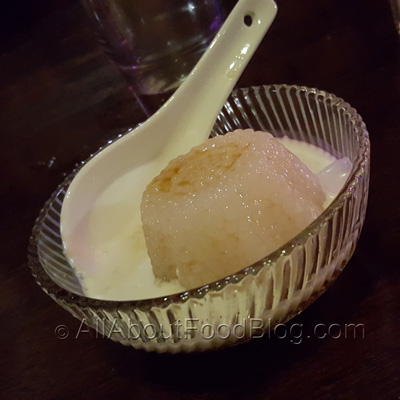 One of my friends was not as lucky; His dessert never came. There was also a dish that I was very keen to try but it was sold out that night. It was Ikan Panggang (or grilled fish). Not just a regular fish, but a skate fish (or stingray).
The final verdict for Sambal
Sambal is a decent Malaysian restaurant if you happened to live around the area. It commanded a slightly more premium price.
Did you know?
Sambal is a Malaysian/Indonesian word for chilli. However, none of the dishes we ordered that night was particularly spicy.
Rating for Sambal:
6.5 / 10
Taste: 6.5 / 10
Price: $15 – $29 for main dish
Place: 7.0 / 10
Details:
285 – 297 Lane Cove Road, North Ryde NSW 2113
02 9889 7977