Review:
PHD in Marrickville is named one of the best pho restaurants in Sydney by Noodlies.com and chopinandmysaucepan.com. This time we didn't go to PHD, but rather its spinoff that is located just a few blocks away, called Pho phd restaurant.  As the name stated, the restaurant specialises more on its pho.
Milk and Soda with egg yolk – $4.50
I must say that this drink is not for everyone… especially when thinking about egg yolk was dunked into your milk and soda! It is really an acquired taste.
There is a drink in Indonesia that is pretty similar to this called STMJ with milk, egg yolk, and honey and substituting soda for ginger.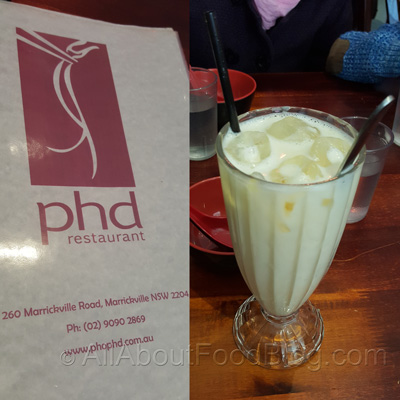 Thai-style Fish Cake – $10 – Tasty marinated grilled fish paste on prawn crackers, served with sweet chilli sauce
I think $10 for four fish cakes and crackers is a bit steep. It tasted just like any other fish cakes.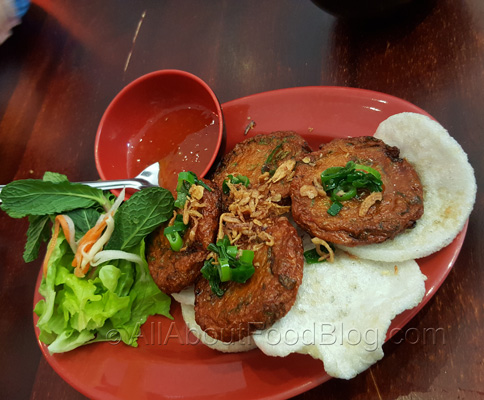 Crispy Skin Chicken with Tomato Rice – $13 – Crispy skin chicken Maryland fired to crispy golden brown served with our special dipping fish sauce
Despite being the dish that I ordered, I failed to remember how it tasted. It wasn't particularly bad and wasn't particularly memorable either.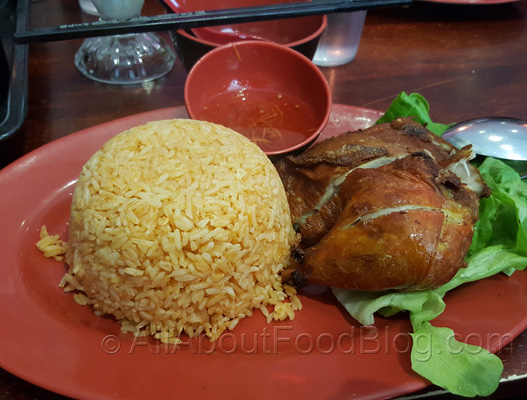 Pho with Medium rare beef and combination (Extra Large) – $19 – Pho dish served with tender medium rare thinly sliced premium beef in beef broth and combination of beef brisket, beef balls and beef tripe.
The regular-sized pho is actually the cheapest amongst other pho restaurants I have reviewed in this blog. However, I was more interested in the extra-large pho. It was seriously large!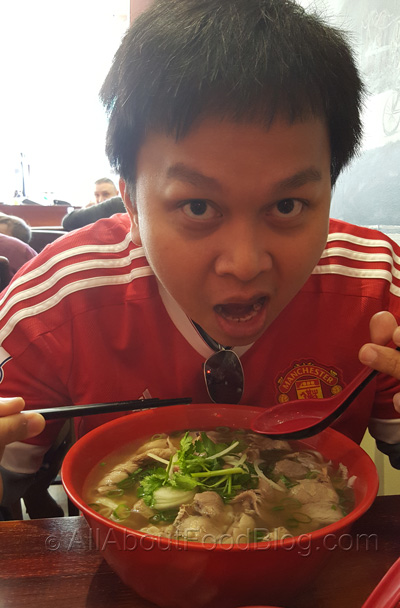 Despity being the younger sibling for the famous PHD, Pho phd restaurant failed to live up to our expectations. The exciting novelty of extra-large pho was quickly subdued by indifference.
Rating for Pho phd Restaurant:
6.5 / 10
Taste: 7.0 / 10
Price: $12 – $19 for the pho
Place: 7.0 / 10
Details:
260 Marrickville Road, Marrickville NSW 2204
02 9090 2869