8.5 / 10

Taste: 8.5/10

Price: $14 – $33 per plate

Place: 8.5/10
Review:
For the first time in our (short but eventful) history, we are reviewing a restaurant in Melbourne. To celebrate this, we will be reviewing Melbourne restaurants for the whole month of December! Since it's such a short stay, we can rule out the three hats like Attica, Vue de Monde – we couldn't even get into the two hats ones!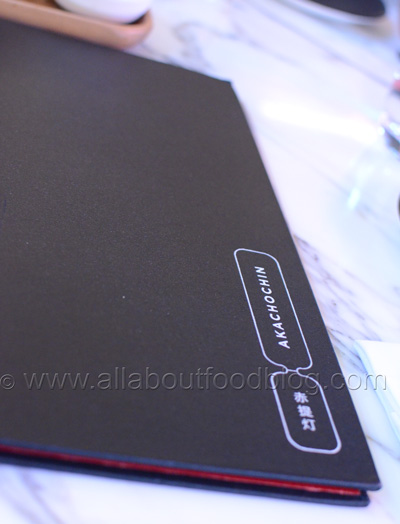 Luckily for us, Melbourne isn't short of great food, and our first ever review goes to Akachochin Japanese Restaurant. Located strategically, just behind Melbourne Convention Centre and DFO, Akachochin is situated right by the Yarra River. In Japanese, ??? means red paper lantern. It is commonly hung outside Japanese Izakaya establishments. Being an izakaya, you are most welcome to try their sake. However, this time we will focus on their food.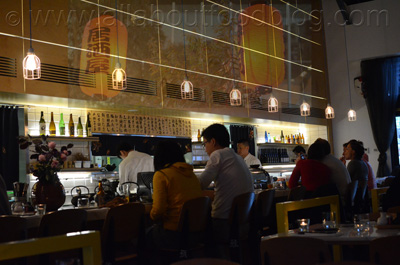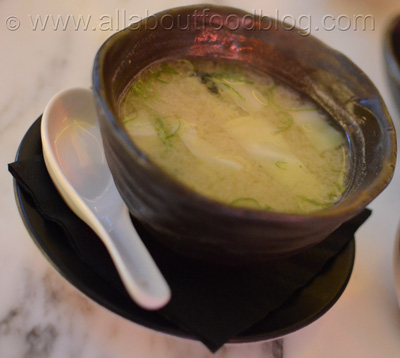 Let's start with a couple of classic Japanese cuisines: Miso Shiru ($6) and Sashimi Moriawase ($33). Two of the most common Japanese dishes that could hardly go wrong! The sashimi was quite pricey, given that there was only nine slices of fish and scallops. Although it was fresh and well-presented, I still wouldn't order again for that price.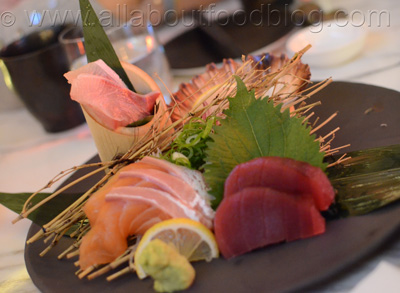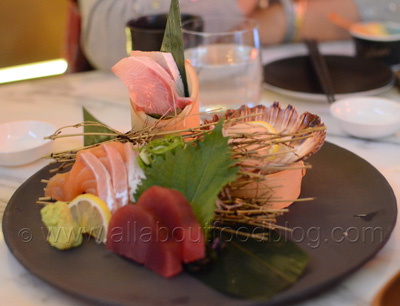 For half the Sashimi's price, Hiramasa Namerou ($16) was the dish you should seriously consider. It was a Japanese-style kingfish tartare with wasabi stem and moromi miso. The interesting part of this dish was the introduction of the rice crackers. They truly balanced the strong taste of the tartare and added a crunchy dimension to the taste.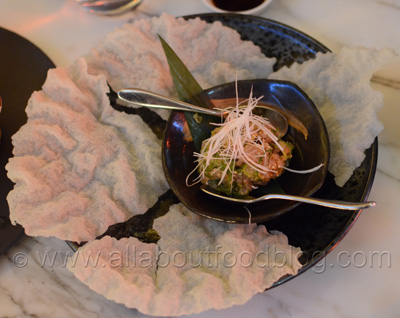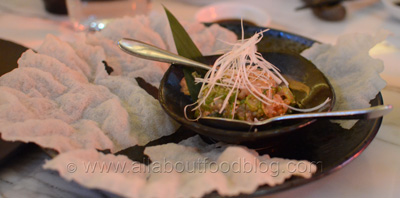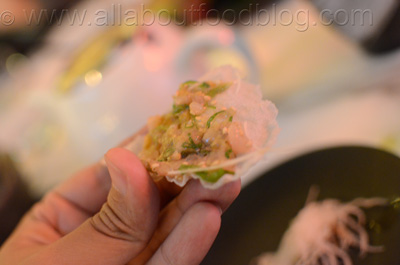 The Unagi Avodaco Roll ($14) was presented quite uniquely. Instead of the usual nori, it was wrapped with radish. The official description of the roll was: inside out roll with eel, avocado, sliced onion, masago, cucumber, and sweet soy. I wasn't quite happy with the presentation of the Wagyu Yakimono ($18). The massive bowl of green leaves overpowered the small serving of the wagyu beef. The beef itself was perfectly grilled and was accentuated by the shimeji mushrooms.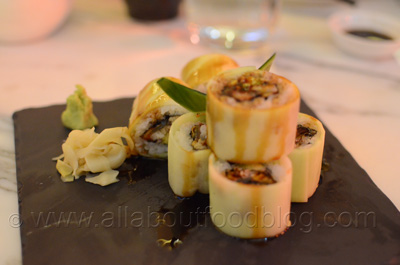 It took a very long time for the last two dishes to arrive, but it is well worth the wait. We even ordered Unagi Dashi Chazuke ($16) – a chopped eel on rice with hot clear soup – because we thought we would need more food. It turned out that Akachochin Gourmet Chawan Mushi ($22) was quite massive for a chawan mushi. The steamed egg custard came in a large plate with generous servings of prawns, scallops, chickens, mushrooms and dressed with Kikuna leaves.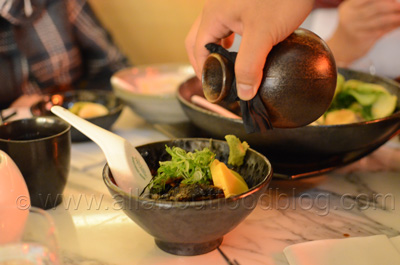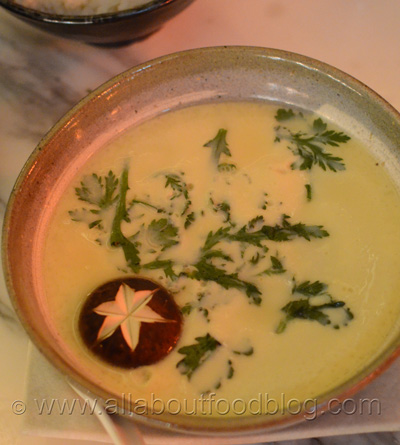 The highlight of the day came at the very end and it was actually recommended by the waitress (great job!!), Shake Miso Butter Mushiyaki ($30). It is a slow-cooked salmon steamed in miso butter and wrapped in cabbage. I was kind of hesitant when I saw my last dish of the night was wrapped in vegetables. It was quickly apparent why it was recommended in the first place. I believe I have never tasted such combinations before; it was sweet, salty, fresh, and tasty all blended into one!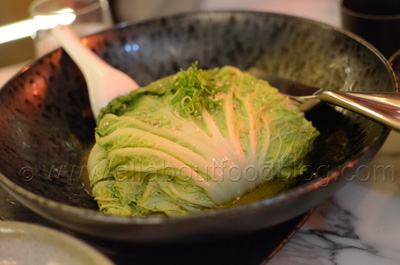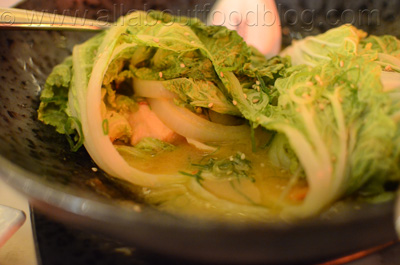 The combination of great food and great location merits Akachochin a very high score according to my standards. From the price point of view, it was pretty expensive from the average Japanese restaurant. Everything we had at the restaurant was masterfully prepared.
Details:
33 Dukes Walk, South Wharf, Melbourne
03 9245 9900