Review:
This week's review is our first ever review of a restaurant in Canberra. Our choice went to Akiba, a restaurant located just outside Canberra Centre. Despite the Japanese name, the restaurant is a mashup of Asian dishes. It also seemed to be one of the more popular destinations in Canberra.
Our dishes for the night comprised of Thai, Korean and Japanese cuisines.
Kingfish, coconut, nam jim, coriander – $14
This is a carpaccio-style kingfish with Nam jim. Nam jim is a Thai-based dipping sauce that is a combination of spicy, salty, sweet and sour.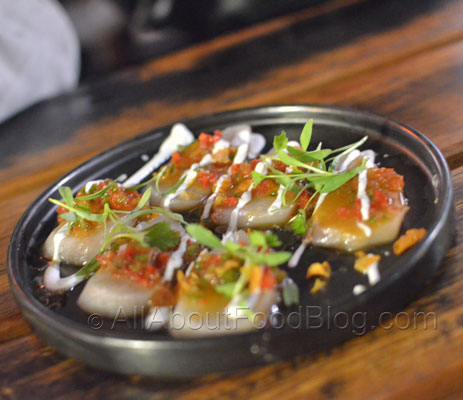 Smoky potato, dill, black garlic, mayo – $9
This side dish was recommended by our table attendant. It was humongous for a side dish. In addition to the smoky flavour, the potatoes were pretty slimy (possibly because of the cooked mayo).
In addition to the smoky potato, we also ordered steamed rice. I know $7 is quite steep but you actually got a large bowl of it and they were nice.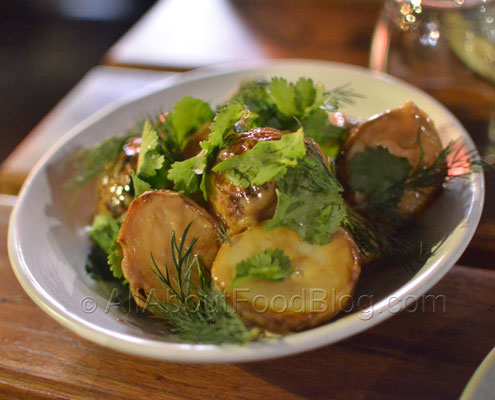 Charcoal roasted T-bone, garlic soy butter, gochutgaru (800gr) – $38
800 gr worth of T-bone for $38 is actually a pretty good value for money. The T-bone was already sliced to a 'bite size' (although the middle bits were a bit bigger than what we could chew). Gochutgaru is a Korean red chilli pepper powder that was made into a dipping sauce for the steak. I am quite fussy about steak and I quite liked theirs!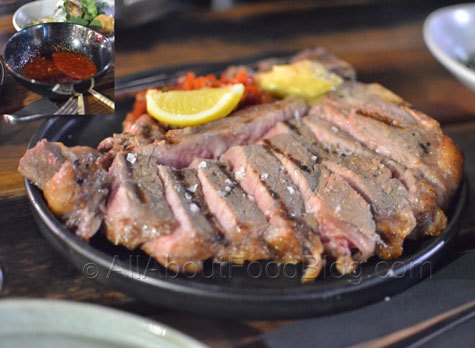 Japanese fried chicken, lemon braised onions, parmesan – $16
This was the only Japanese cuisine on the night. They are usually known as chicken karaage. The fusion bit came from the lemon braised onions with parmesan sprinkled on the karaage. Each element was pretty good on their own, but I don't think the fusion works on this occasion.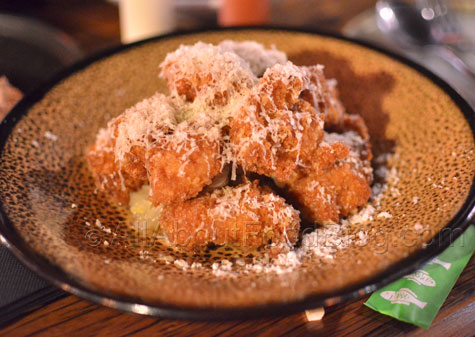 Supercharged – $2
This is actually just an extension of the Japanese fried chicken. It is only a little bottle of Japanese 'kewpie' mayonnaise and Sriracha Hot Chili Sauce. The absence of mayonnaise in the original dish has made this a mandatory. However, if you don't like mayo and chili sauce, you can skip this altogether!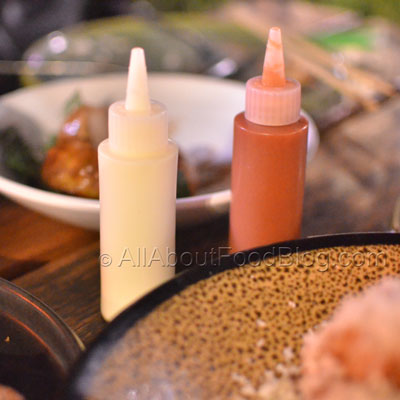 The final verdict for Akiba
Having an Asian fusion restaurant is pretty risky, especially when there are a diverse range of cuisines in the region. Akiba generally served pretty good dishes.
Did you know?
Akiba has a 'just feed me', an 8-course banquet, for $45 pp.
Rating for Akiba:
7.5 / 10
Taste: 7.5 / 10
Price: $14 – $38 per main dish
Place: 7.5 / 10
Details:
40 Bunda Street, Canberra ACT 2601
02 6162 0602