Review:
We were interested to go to Hawker Sydney because of the pictures uploaded by Simon Food Favourites and Jugernaut in facebook. One of them was Goreng Durian (more about it later). Hawker Sydney offers Malaysian street food and is located in the busy Sussex Street.
In addition to goreng durian, there were also quite a few unusual dishes in the restaurant.
Hainanese Chicken – $16 – Poached white chicken served boneless at room temperature for a moist and succulent texture. Served with chilli ginger sauce.
Although it is one of Singapore's national dishes, Hainan Chicken rice is also a staple in many Malaysian restaurants. It was a pretty generous serving of Hainan Chicken in Hawker and was quite flavoursome.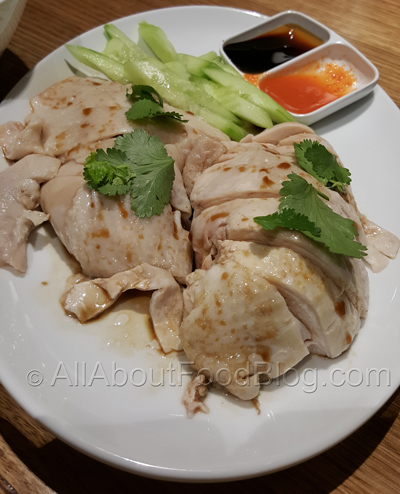 Okra Belacan – $14 – Stir-fried okra with chillies and shrimp paste.
It is an interesting alternative to the usual 'kangkung belacan'. I actually quite like this substitution as okra had a bit more crunch than kangkung.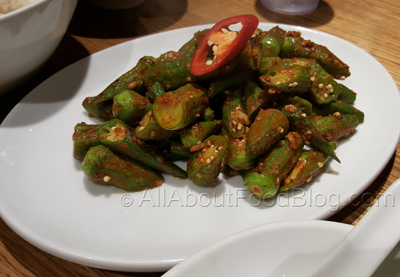 Ikan Bakar – $16 – A local favourite. Grilled stingray with a tangy and spicy dipping sauce (Allow 15 mins).
The next dish can be found in the 'snack' section although it took 15 minutes to make. I think it can be more considered as part of the main course. The name 'Ikan Bakar' (or grilled fish) gave very little detail of what it really was. We got pretty excited when reading that stingray was the fish they use.
It was more of a nostalgic dish for me as I occasionally ate them when I was growing up in Indonesia.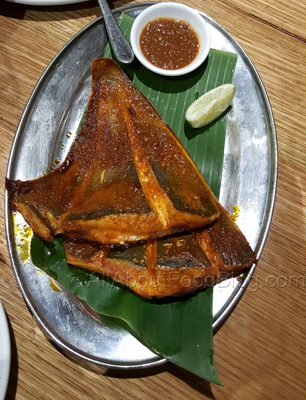 Apam Balik – $6 – Crispy 'turnover' pancake with crushed peanuts, butter and creamed corn. Served with ice-cream.
I am always curious to try apam balik (more commonly known in Indonesia as 'martabak manis' – one of my favourite dishes in the world)! Hawker Sydney's apam balik was quite different and pretty thin and crispy. It is a pretty good dish but did not have the 'meat' to make me full.
Apam balik has been declared a heritage food in Malaysian.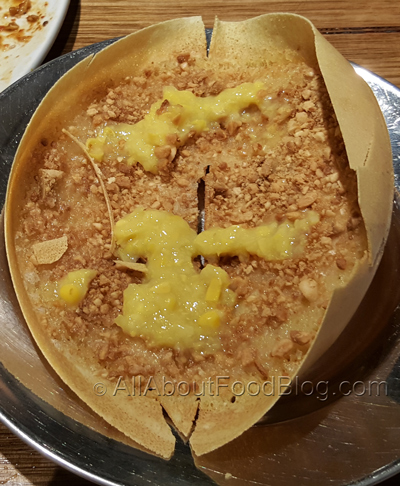 Goreng Durian – $8 – Crispy battered Musang King Durian. Served with ice-cream.
This dish is the main reason why we were here. Whilst the durian itself was nice and sweet, we felt that the batter was pretty bland and could use a bit more sweetness.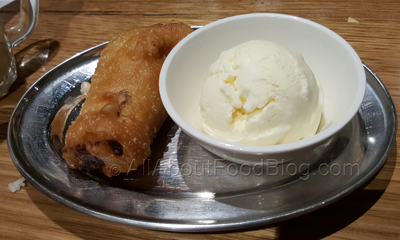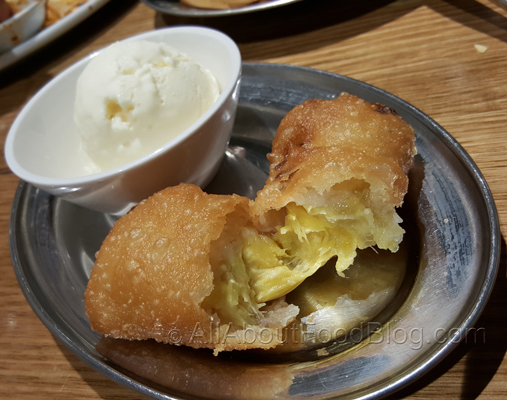 If you like grilled stingray, Hawker Sydney might be one of only a few restaurants in Sydney that you could get it from.
Did you know?
According to Jugernaut, Hawker is owned by the same people who owned Mamak restaurant.
According to one of the people in Sydney food bloggers community, if you dined at Mamak the receipt can be used as a 10% voucher to dine at Hawker Sydney.
Rating for Hawker Sydney:

7.0 / 10
Taste: 7.0 / 10
Price: $10 – $18 per main dish
Place: 7.0 / 10
Details:
Shop G.02. 345B-353 Sussex Street, Sydney 2000
02 9264 9315