Doughbox Diner Review:
Halloween is usually one of the most celebrated holidays in the United States. Our visit to an American Restaurant, Doughbox Diner, on Halloween's day was no different. They had a tombstone at the entrance and a few halloween-inspired dishes.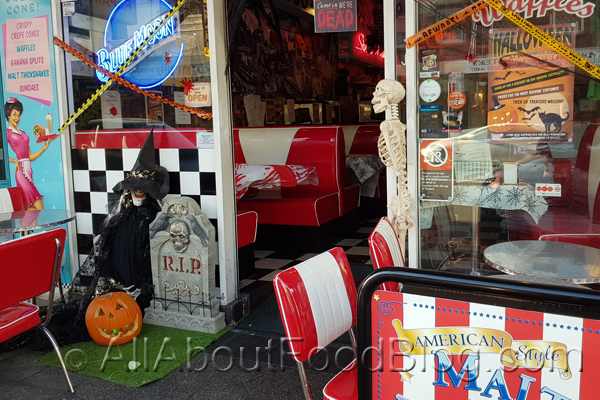 Burgers, crepes and lots of desserts dominated their menu. They also had a few hot dogs and starters.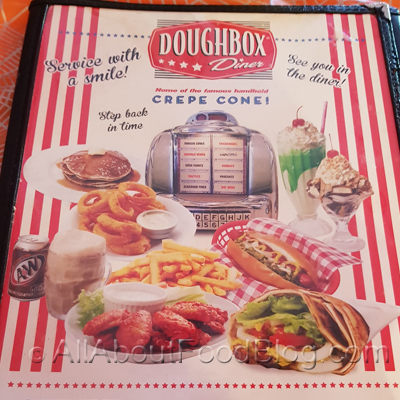 As a starter, they gave out complimentary bowl of popcorn.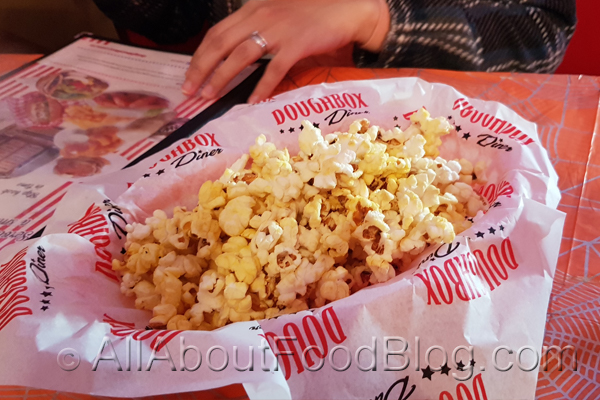 Buffalo Wings (10 pieces) – $18.99 – Fried Chicken Wings tossed in our Spicy Buffalo Sauce served with Celery Sticks and Ranch Dressing
The first dish to arrive on the day was buffalo wings. They warned us about how spicy the wings was with three chilis symbol right next to the list. However, it was not hotter than our usual chili sauce. The wings were nice and super saucy.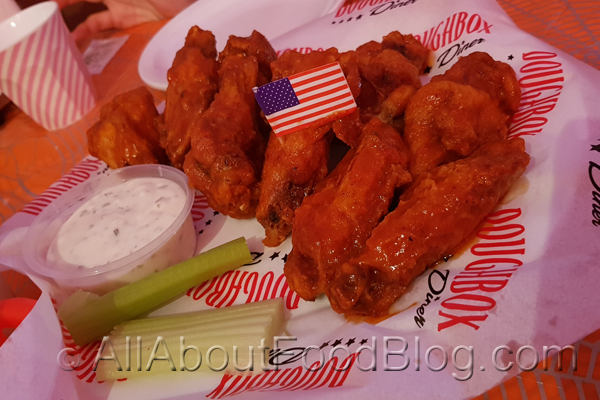 Onion Rings – $12.99 – Crispy Battered Rings served with our Zesty Dipping Sauce
Their onion rings were quite thin and super crispy. The dipping sauce really made it zesty!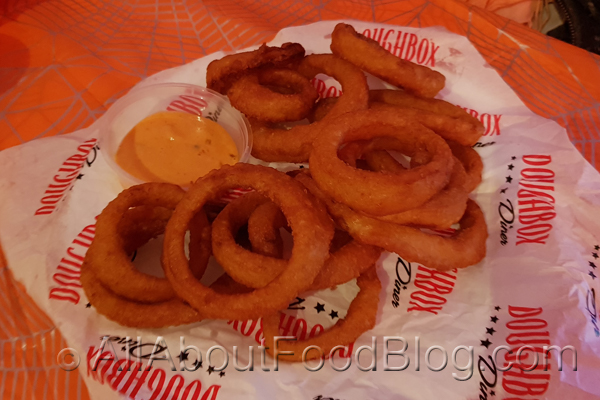 Johnny B Goode – $17.99 – 2 Beef Patties, 3 Slices of Cheddar, House Relish, Red Onion, Lettuce, American Mustard, Sweet BBQ Sauce
Our original order was a burger called Sloppy Joe. However, they said it was not available on that day. We then focused our attention to Johnny B Goode (named after a song by Chuck Berry). It has all the hallmarks of something American with stacks of burgers and cheese. It is the second largest burger in the menu.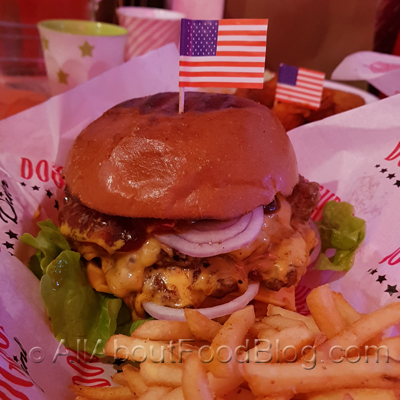 Avocado Bite – $14.99 – Chicken, Bacon, Mushrooms, Spring Onion, Fresh Tomato, Avocado & Sour Cream, Cheese
Avocado bite is part of their crepe cone range. They claimed their crepe cone to be highly addictive…. and we did not blame them. I used to eat a savoury crepe when I was a child with a lot less fillings in them. So, a massive cone with lots of fillings is like a dream come true!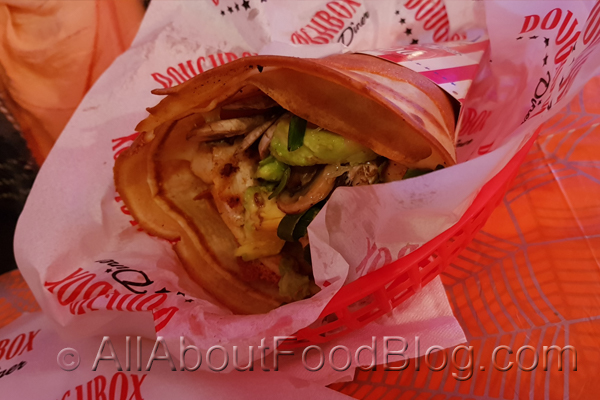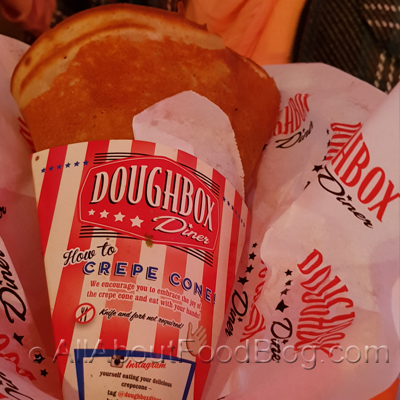 We had to ask for a takeaway box as we were quite full and we knew the dessert would come next.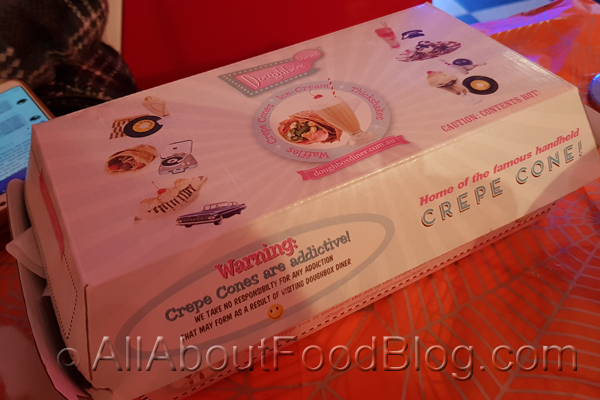 Scream Sundae – $12.99
The only halloween-themed item on the menu that we ordered on the day. The sundae came in a skull goblet with LOTS of halloween candies. It was not probably our best move, considering it's only Tuesday!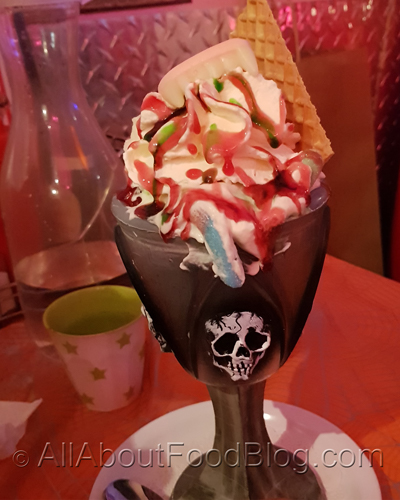 The final verdict for Doughbox Diner
Doughbox diner was definitely a fun restaurant to visit. They had quite a reasonable price and we were super nourished!
Do you think I should go?
If you enjoy themed restaurant that will make you full and happy… Of course!
Rating for Doughbox Diner:
7.5 / 10
Taste: 7.5 / 10
Price: $15 – $22 burgers
Place: 7.5 / 10
Details:
137 Enmore Rd, Enmore 2042
+61 2 9565 1995
http://doughboxdiner.com.au/doughbox/