Righetto Osteria Romana Review:
We have been going to Haberfield a lot in recent months exploring culinary options they have to offer. This week, it's from one of the Italian restaurants (there seemed to be a million of them in Haberfield!), called Righetto Osteria Romana.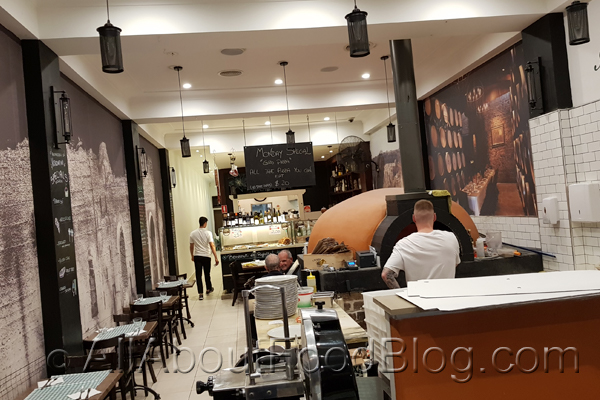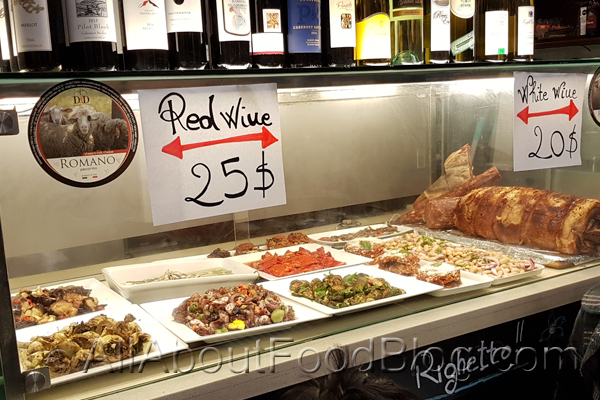 We went there because our friends from Three Arrows Coffee recommended this restaurant. It seems like their special menu on the wall is actually longer than their actual menu.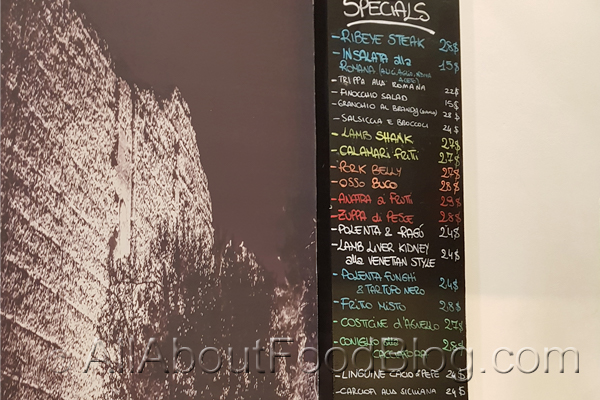 Complimentary Bread and Antipasto
They gave out complimentary warm bread with olive oil and balsamic vinegar as a starter. In addition to that, the waiter actually gave us a small plate of complimentary antipasto. Their antipasto was actually very good!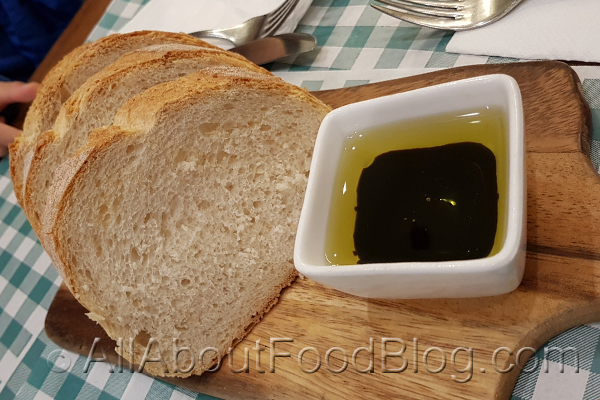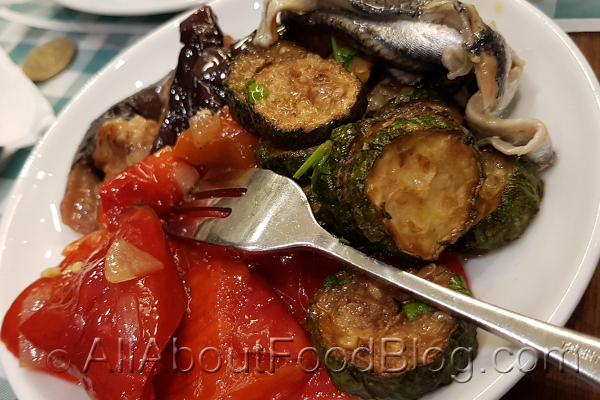 Zucchini Flower
We ordered the zucchini flowers before they gave us the complimentary antipasto. They were a bit more expensive than the other antipasto. However, they tasted so good!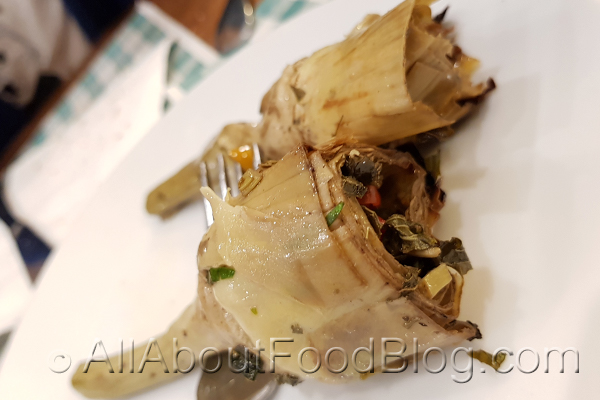 Linguine allo scoglio – $27 – Long size pasta with calamari, prawns, clams, blue crab in white or red sauce
If you look at the picture below, that phone was a Galaxy S6. It was barely half the size of the plate! For $27, the linguine was an absolute bargain! I'll just let these pictures do the talking for me. If you like seafood, this is a must order!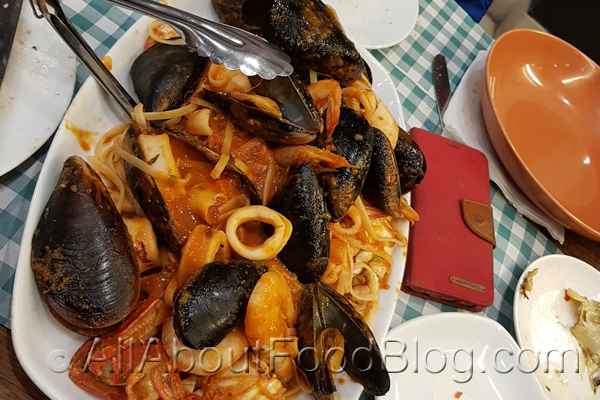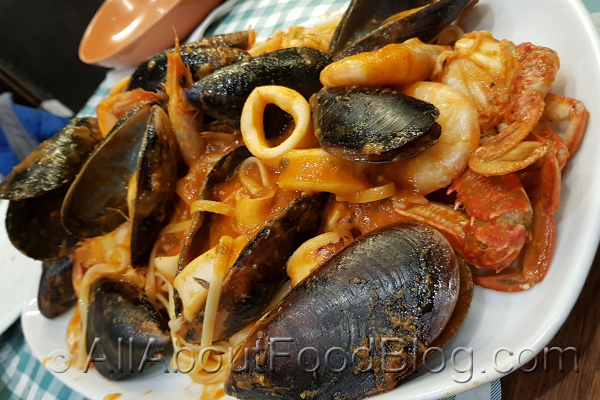 Napoletana – $18 – Tomato, mozzarella, anchovies, olives and capers
Their pizza ranked probably just below the top pizzeria in Sydney. We still enjoyed it tho.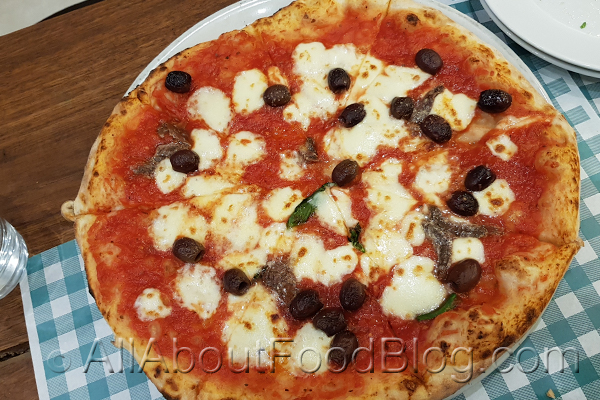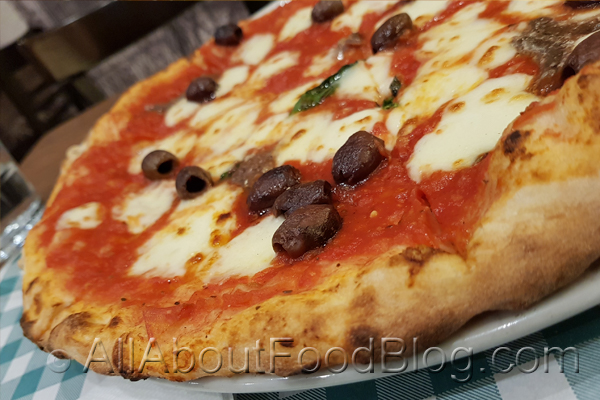 Ice cream
Ice cream + strawberry… it's a no-brainer for the kid.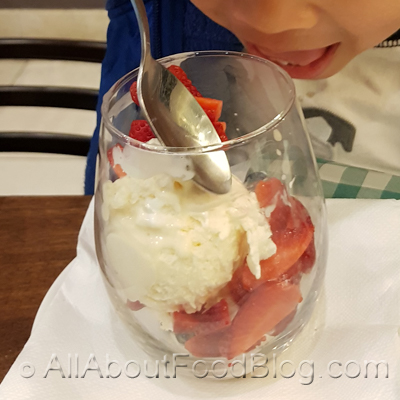 Affogato
I love how they served the affogato. It was appetising!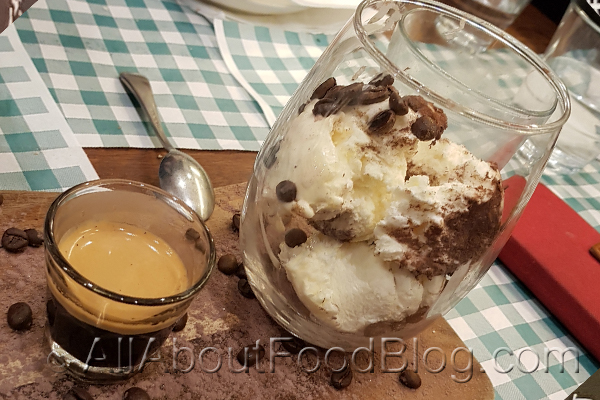 The final verdict for Righetto Osteria Romana
What we like the most from Righetto Osteria Romana was their hospitality. We enjoyed every minute of us eating there. Their ginormous plate of seafood pasta was just the icing on the cake.
Do you think I should go?
Definitely! Especially if you like seafood pasta.
Rating for Righetto Osteria Romana:
8.0 / 10
Taste: 8.0 / 10
Price: $70 for two
Place: 7.5 / 10
Details:
103 Ramsay St, Haberfield 2045
+61 2 9799 5500