O!Momo – OMomo Nepali Cafe Review:
This review was probably 6 years overdue. I promised a friend of mine to visit his momo stall in a Saturday market (yes… such a bad friend!). However, that stall has now evolved into a full-blown Nepali restaurant/cafe in Kogarah, called O!Momo.
Their menu was quite simple: Momo of all kinds and a few other Nepali snacks.
When you order a plate of momo, you can choose any 2 sauces from 5 of their chutneys: Yellow chutney, Green chutney, Tomato Chatney, Red Chutnew, and Badam Chutney. By default, they are all quite spicy except for the yellow chutney.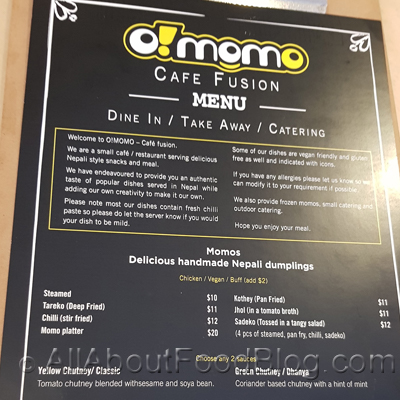 Monkey Platter – $18 – A sample plate of the following: aloo dum, Sadeko wai wai, Choila, Chicken Lollipop
If you don't know what to order for entree, they give you an option to try a bit of all of them… and that's exactly what we did on our first visit. In short, they are: spicy potato, crispy noodles salad, chicken salad, and deep fried chicken lollipop.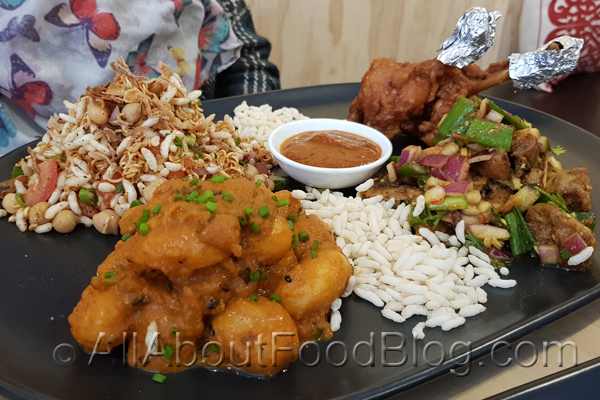 Chicken Sadeko Wai Wai – $7 – Noodle salad with chickpeas and puff rice, crispy, tangy spicy
Since we enjoyed the sadeko wai wai so much on our first visit, we ordered just that in our second visit. According to the chef, this dish was not 100% Nepali as he has drawn inspiration from Indonesian's crispy shallots and noodles.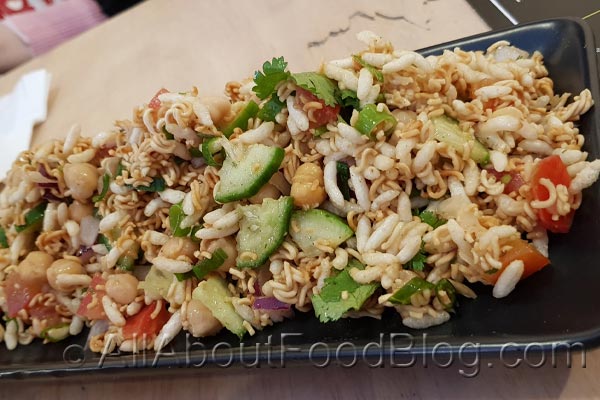 Momo platter – $20 – 4 pcs of steamed, pan fry, chili and sadeko
Similar to the entree, this should be your choice if you did not know what to order. In total, you will get 16 momos. $20 for 16 momos? That's not bad, eh?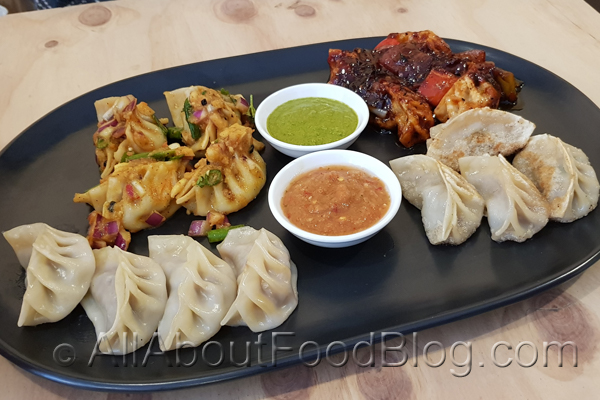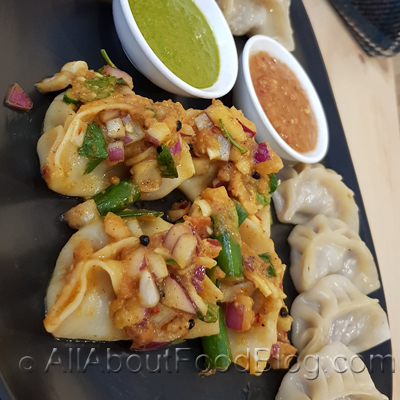 Tareko (Deep Fried) – $11 – 8 Delicious handmade Nepali dumplings
Instead of 4 dumplings, you actually get 8 dumplings for the individual ones. So if you like a particular style of cooking, you might as well order that instead of the momo platter.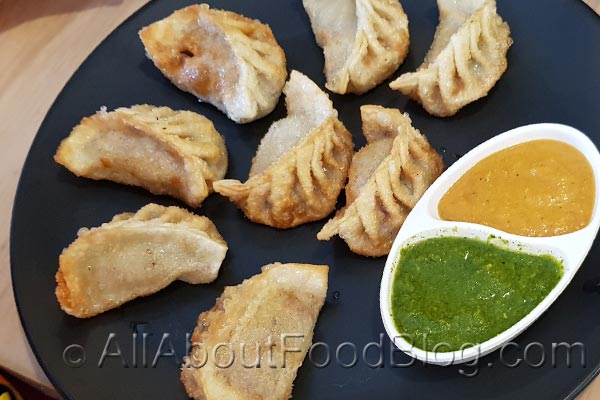 Chilli (Stir Fried) – $12 – 8 Delicious handmade Nepali dumplings
For our second visit, we tried the buffalo chilli momo. They charge $2 extra for buffalo momo. That chilli momo got us hooked from the first time we tried them! The chef explained it to us that they actually triple-cooked this momo. First they steamed it, then deep fried, before stir-frying it with their chili sauce.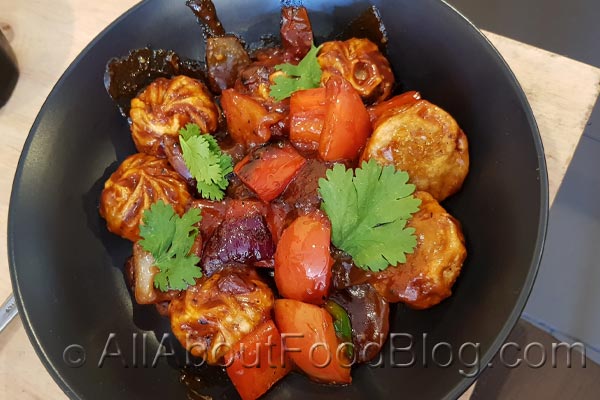 Drinks
They have a few drink options, including a Nepali beer. However, on this occasion we chose the watermelon juice.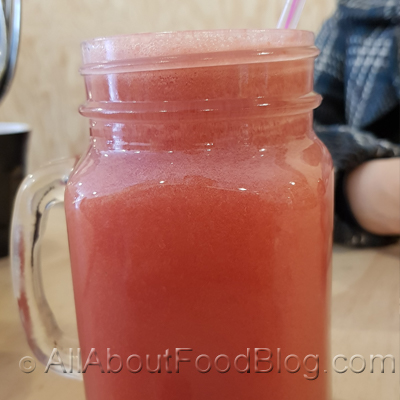 The final verdict for O!Momo – OMomo Nepali Cafe
I'm not saying this because I know the guy who runs the show… but their momo were very nice! That triple-cooked momo got us hooked from the very first minute… and did I mention we visited them 2 more times after our initial visit?
Do you think I should go?
Definitely! If you are interested in trying Nepali dumplings, O!momo is the place to be.
Details:
126 Railway Parade, Kogarah 2217
+61 2 7900 5603
http://omomo.com.au/