Seed Greek Kouzina Review:
We saw an ad board for Seed Greek Kouzina as we walked down a small road in Petersham towards the main New Canterbury Road. It read '6-course for $35 every Tuesday and Wednesday'. If you like eating out, I'm sure you agree with me that a 6-course meal for $35 is a very good bargain… oh I forgot to mention: you also get a glass of wine for that price!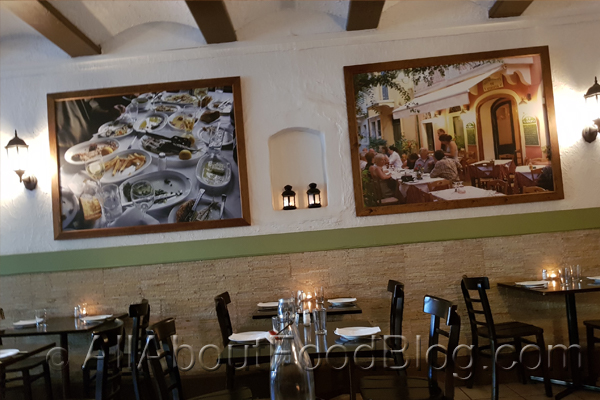 Surely enough, we are at the restaurant this week to try this menu out! They officially called it: Tuesday and Wednesday Mid-Week Banquet – $35 pp. The courses were predominantly seafood with only one exception, the salad.
Warm bread + taramasalata
There is nothing more perfect than starting your dinner at a Greek restaurant with warm bread and taramasalata. FYI, taramasalata is a Greek small dish (called meze) made out of fish roe.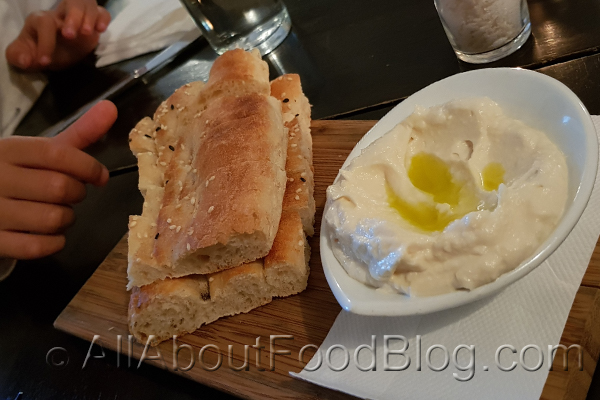 GF Crisp fried baby seafood, lemon aioli
Our second course was a shared plate of deep fried small prawns with lemon aioli. The great thing about crunchy prawns is that you don't need to spend hours peeling off their shells.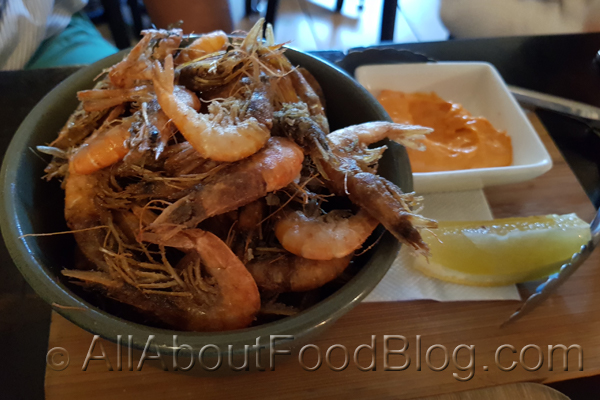 Krokettes – smoked mackerel croquettes
Almost at the same time of the second course, they also served smoked mackerel croquettes. It was a nicely done croquette!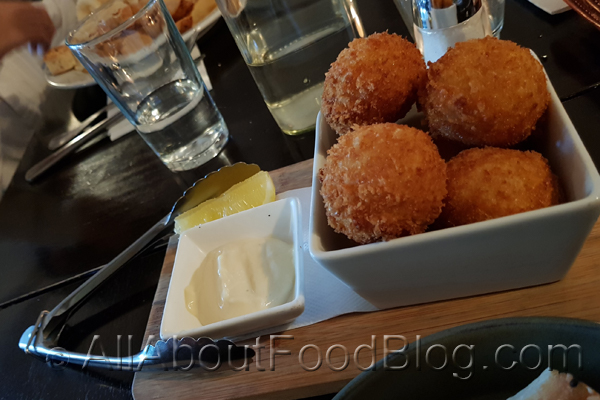 Marinated grilled fish of the day (barbounia or red mullet)
From the display perspective, the main course was a tad underwhelming. You got four red mullets to be shared by three people.
Talking about the taste tho… oh boy, it was very delicious!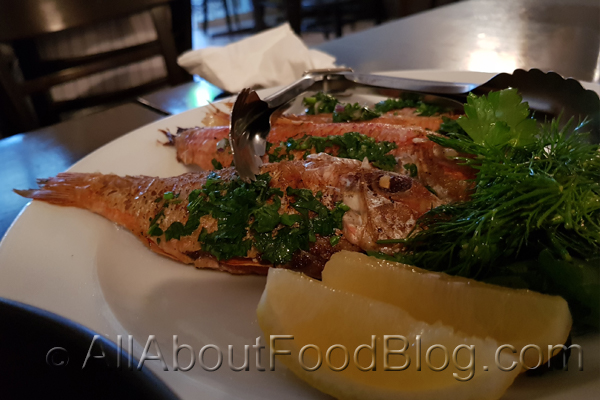 Lahanosalata (greek slaw) – cabbage and walnut salad
A salad is usually not my best friend. However, their salad was quite filling and decent.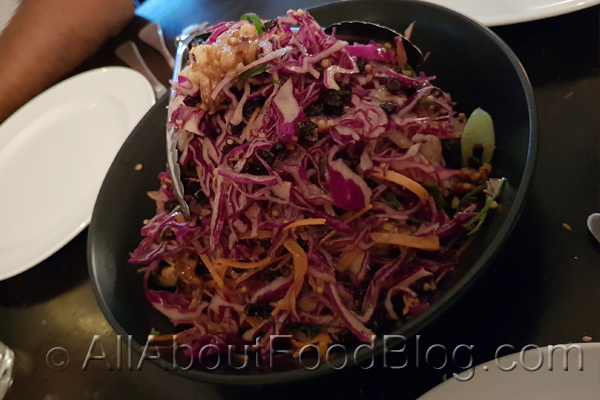 Rizogalo (rice pudding), mango puree, macadamia nuts, vanilla ice cream
They have quite an interesting dessert by Australian standard. Not many people would think rice as a dessert. Personally, I think the rice pudding was nice, especially with the added crunch of macadamia nuts and the cooling vanilla ice cream.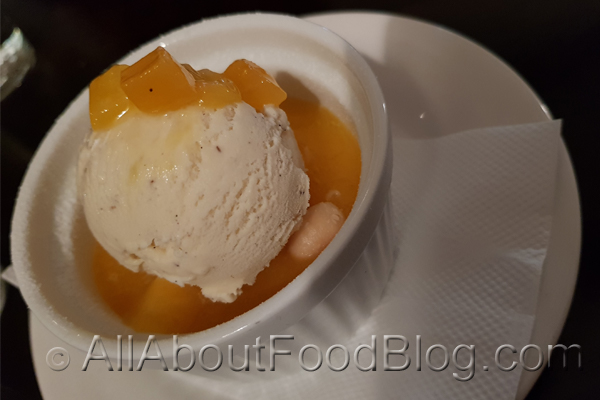 Calamari and Chips – $12
The restaurant does not mind if children share your meal at no extra cost. However, they also serve kids meal if you wish to do so.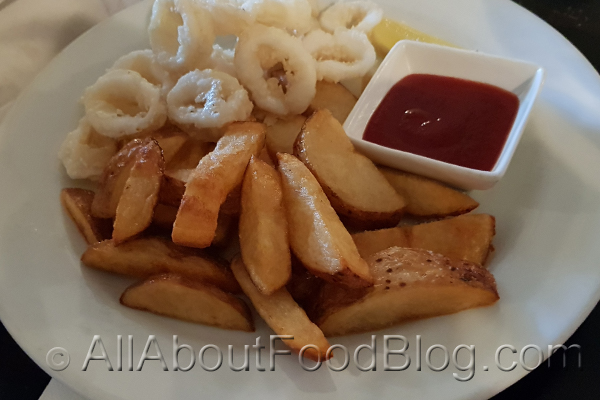 The final verdict for Seed Greek Kouzina
I don't think anyone would argue that $35 for a 6-course meal was a bargain. Seed Greek Kouzina managed to deliver that with quite a decent quality of food.
Do you think I should go?
The banquet was only available on Tuesdays and Wednesdays. If you are able to come to Petersham, it's a very good option to have for a hump day dinner.
Rating for Seed Greek Kouzina:
8.0 / 10
Taste: 8.0 / 10
Price: $35 for 6-course meal + one glass of wine/beer/softdrinks
Place: 7.5 / 10
Details:
88 Audley Street, Petersham 2049
+61 2 95607798
http://seedgreekrestaurant.com.au/