Feast – a world of flavours Review:
This week we will talk about one of the most well-known all you can eat restaurants in Sydney, Feast – a world of flavours. You might know it simply as 'that all you can eat place in Sheraton, Hyde Park'.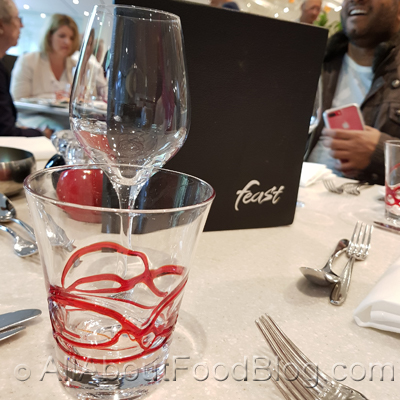 Being in a five-star hotel, the price is obviously quite different than your normal restaurant. Their price depends on whether you eat at lunch time or dinner and also whether you are having it on weekdays vs weekend. Weekdays lunch is the cheapest, at $79 and weekend dinner is $99.
They have four big food stations, I simply refer to them as seafood, cold cuts, chef and sophisticated meals and desserts.
Seafood
When you step into the restaurant, you are greeted by the seafood station where you can see this overwhelming selection of seafood. I'm a tad disappointed that there are no Alaskan king crab legs there. However, they still have an assortment of seafood to make me happy. The seafood here is more on the 'fresh' side as it is cooked minimally so that you can taste their original flavour.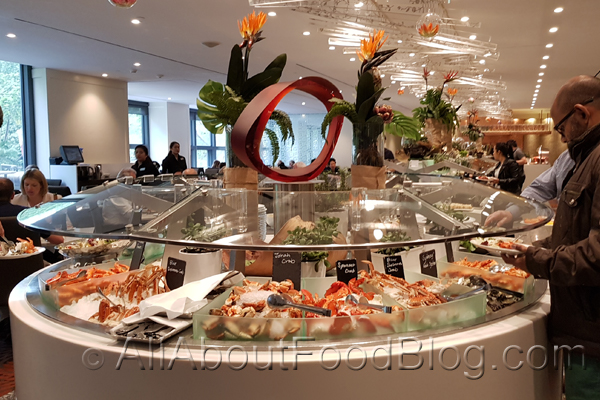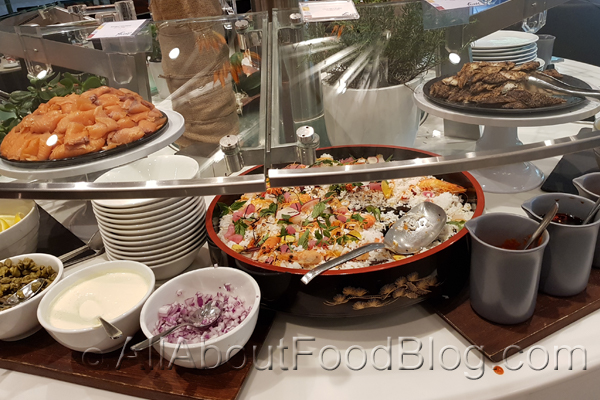 Cold cuts and the usuals
This is probably the station that I visited the least. They have all the staple all you can eat food, like cold cuts, salad, and bread.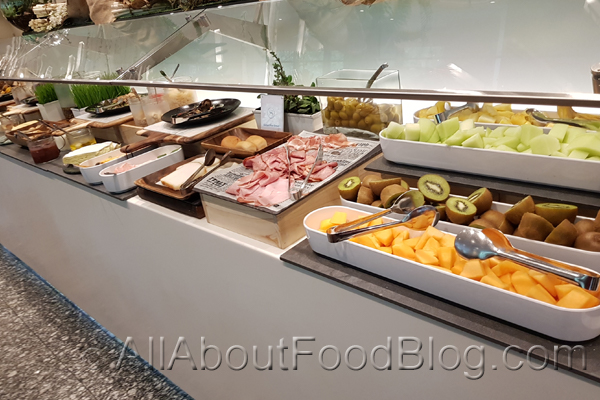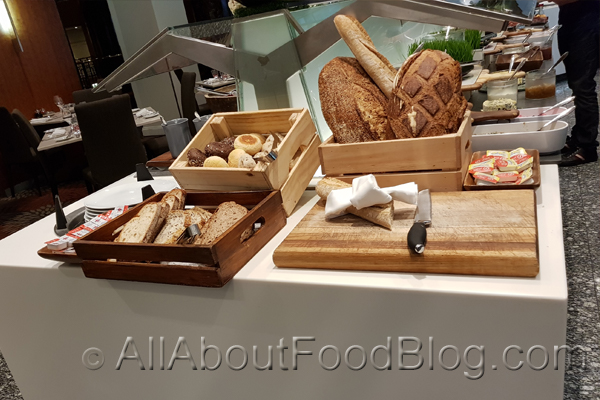 Chef Station
I call this the chef station because there is an actual chef in this place. The chef would help you cut the roast or make you congee and noodles. They also have pizza here if you want to eat it for whatever reason.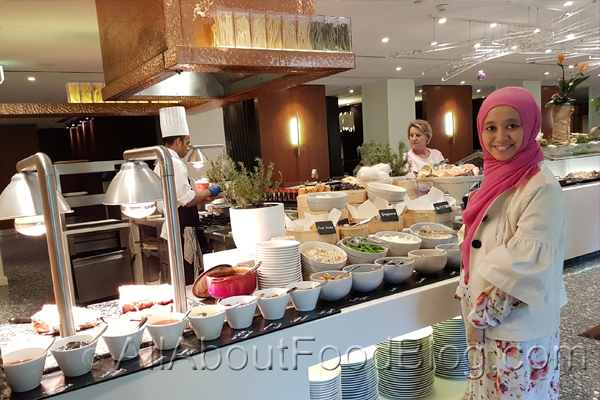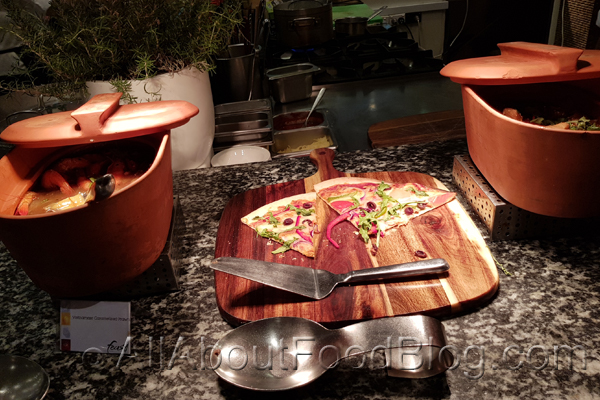 Sophisticated meals and Desserts
I choose the word 'sophisticated' because unlike in the seafood station, this one is more for dishes that have been seasoned really well. The other side of this station is the desserts.
The one thing that I love so much from this station was its fish with (I presume) bernaise sauce.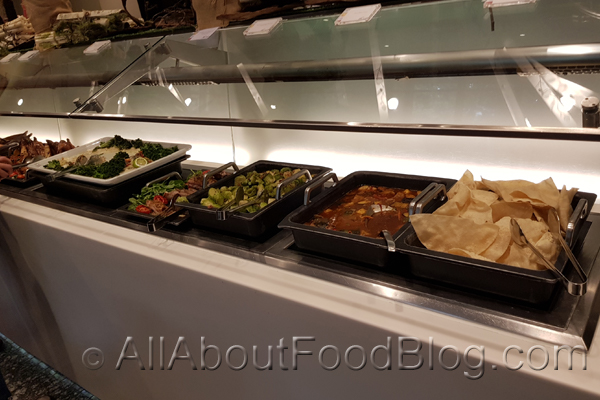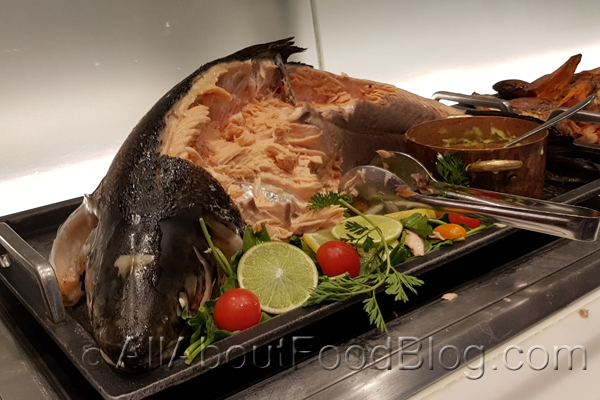 … and the desserts. I think I don't need to talk about it that much, except that they also serve ice creams!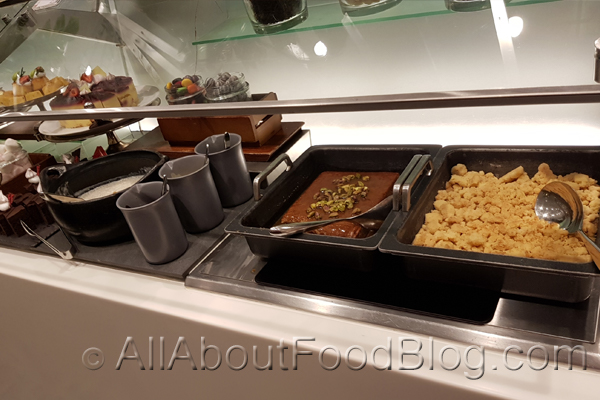 More pictures of the food
[smartslider3 slider=2]
The final verdict for Feast – a world of flavours
The choices of food at Feast is unreal. There were only very few misses, but generally everything was pretty good.
Do you think I should go?
If it's a special occasion and/or you have a spare $100, then go ahead… However, most places that do All You Can Eat usually charges up to half of it.
Rating for Feast – a world of flavours:
8.0 / 10
Taste: 8.0 / 10
Price: $79 – $99
Place: 9.0 / 10
Details:
Level 1, Sheraton on the Park
161 Elizabeth Street, Sydney 2000
+61 2 9286 6000
http://www.feastsydney.com.au/