7 / 10

Taste: 7/10

Price: $15-$32 per person

Place: 7/10
Review:
This week we go to a relatively new shop in Manly, called Fish Shack. We came across the shop as we strolled around Manly beach. I was particularly interested in their worn-out beach shack setting.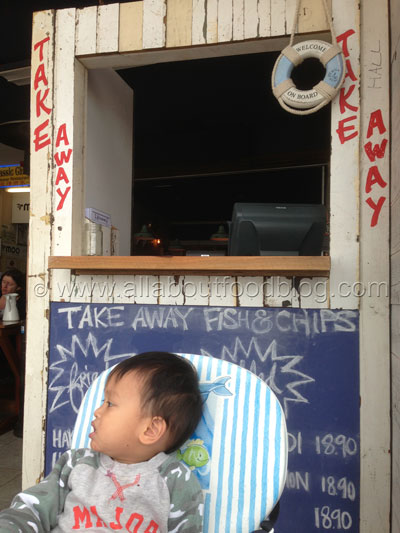 It was lunch time when we came and the restaurant was fairly buzzing, there were some people outside waiting for their takeaway orders (another give away that it should be a good restaurant!).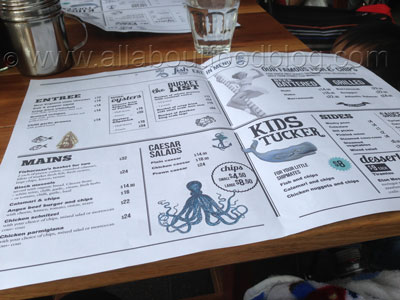 We only ordered two share items on the menu. The first one was Fisherman's basket for two. At $32 a dish, I think it was a good deal, considering you get all of these stuffs (2 each of prawn cutlets, crumbed calamari, fillets of market fresh fish, fresh oysters, large chips, lemon, tartare). The oysters looked a bit out of place, but the rest was fantastic, especially the chips. We couldn't get enough of the chips. They were perfectly cooked! There was that very crunchy bits on the outside with very soft potato inside.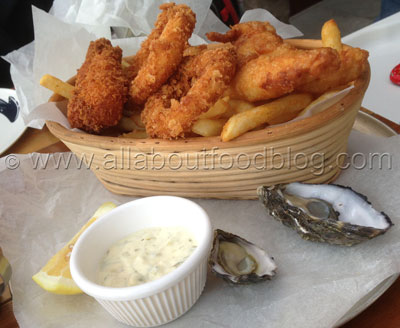 Our other dish was Bucket of crisp fried soft shell crab, lime aioli. It was quite pricey ($18) when compared with Fish Shack's fish and chips ($15). There was a hint of spicey, peppery taste on the soft shell crab and quite sour aioli.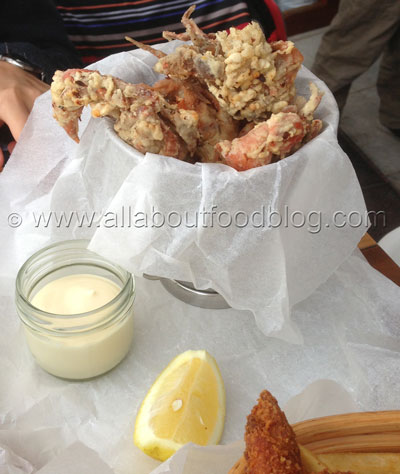 One review I read about Fish Shack recommended us to stick with the fish and chips (and I fully agreed with her!). Their fish and chips were very nice and fresh.
Did you know?
Fish Shack's take away menu is far cheaper than their restaurant menu. We actually were interested to try because we saw a seafood basket of $20.
Details:
33 South Steyne, Manly 2095
+61 2 9976 3886