7.5 / 10

Taste: 7.5/10Price: $8.5 – $18 for lunch

Place: 7/10
Review:
Just in time for Easter, I present you Garyu Art and Dining. Garyu Art and Dining is located in the former site of Chikyu-Ya in Bondi Junction. For some reasons, the owner is still keeping Chikyu-Ya's sign board outside the restaurant.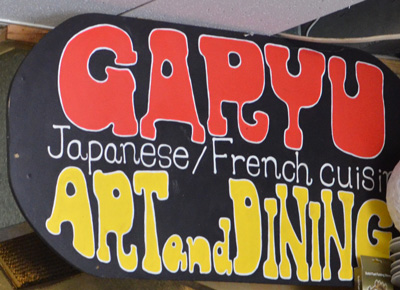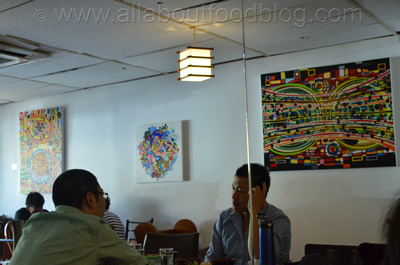 We went to Garyu for lunch as they have the daily lunch special for a bargain price of $8.5. Every day, they have a different daily lunch special. Since we came on a Friday, the daily special was Chicken Katsu. In addition to the usual main dish + rice dish, you will also receive salad with miso paste, miso soup, and three side dishes. The chicken katsu was nice and soft in the middle with crunchy, golden brown batter. It was definitely the best $8.5 meal deal you can get.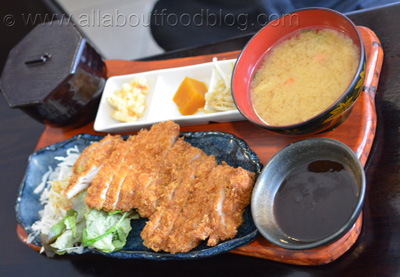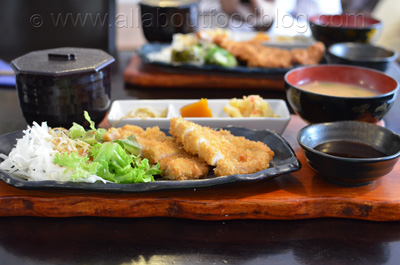 One of the more interesting items on Garyu's menu was its One Plate Lunch ($11). The set didn't include rice but you were given eight sushi rolls. You can choose between Salmon Avocado, California or Vegetarian rolls. You also needed to choose from Salmon Teriyaki, Kara-age Chicken, or Sashimi as your main dish. The non-optional part of the One Plate Lunch was its salad and miso soup.  It was a seriously tough task to choose for just a 'One Plate Lunch'.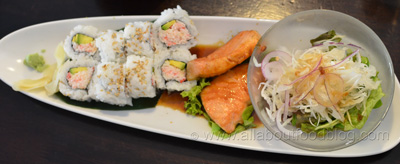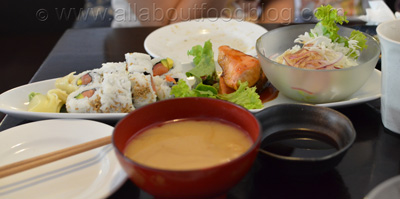 There was a side dish worthy of a special mention at Garyu. It was their Okonomiyaki. It wasn't like any 'normal' Okonomiyaki you found in any Japanese restaurants. These ones were shaped like a kebab stick and deep fried to perfection. The ingredients were just like any other okonomiyaki with squid and cabbage. How does it taste? Because of its shape, it actually had a lot more crunchy taste. Granted that it might not be as big as the normal okonomiyaki, but it was certainly enough to build your appetite.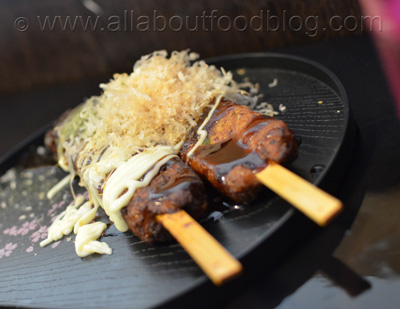 The final verdict for Garyu Art and Dining
It was certainly value for money, having lunch at Garyu Art and Dining. Its daily lunch special is more than just rice and main dish.
Did you know?
Before Garyu opened in Bondi Junction, we were invited to a birthday party in its old site in Bondi Road. They had  a special baby food for the occasion.
Details:
106 Ebley St, Bondi Junction NSW 2022
+61 2 9386 9534