Review:
This week we are writing about one of the more famous Chinese restaurants in the city: Golden Century Seafood Restaurant. Despite being in Chinatown, there is usually no shortage of people queuing to dine at the restaurant. Early dinner is your best bet to avoid the queue.
You can see a few tanks filled with live lobsters, mud crabs, abalones and many different fishes. The price for these live seafood is driven by the market, so on a good day, you might actually snap up a bargain!
We were there in a big group of eight and had quite a number of dishes ordered. Unfortunately, as with any other Chinese restaurants in the area, service is not their forte.
Crab Meat and Sweet Corn Soup – $7.00
I thought it would be a small bowl of soup as the big bowl costs 10 times as much. I ordered three of these and three of the next one. It became apparent that we had ordered way more than what we needed.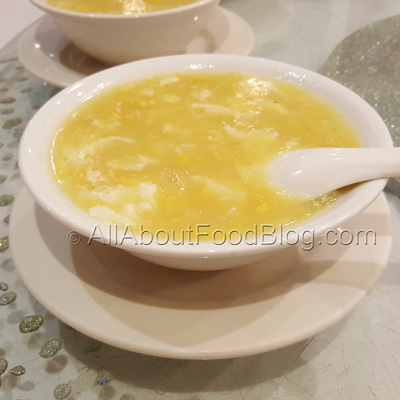 Fish Head Bean Curd Vegetable in Soup – $7.00
This soup was a bit more 'challenging' to the previous one because of the head element in the menu. I actually enjoyed this one more. However, one must be careful of the sharp teeth that the fish has.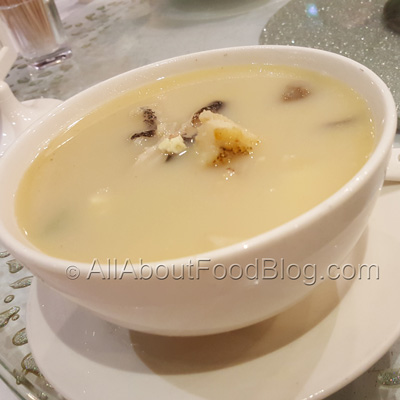 Marinated Duck Chin – $10.00
Another exotic dish of the night came in the form of duck chin. It was the lower half of duck beaks with tongues. Despite its appearance, it was actually quite a tasty dish.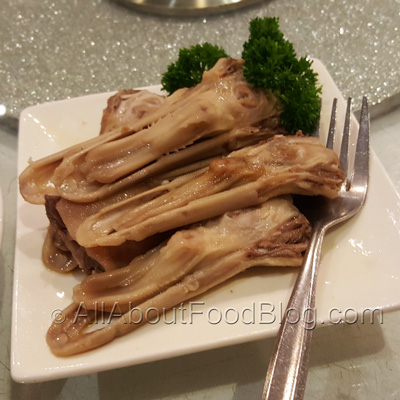 Marinated Beef Shank – $11.00
This was the less 'offensive' version of the entrée. The same kind of marinate but using the less exotic ingredient: beef shank.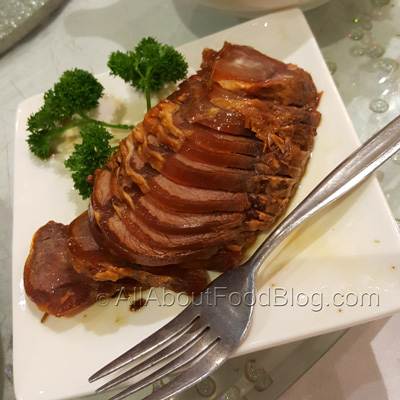 Salt and Pepper Squid – $25.00
The first glimpse of quality at Golden Century was the salt and pepper squid. Presentation was as simple as ever, but it tasted amazing!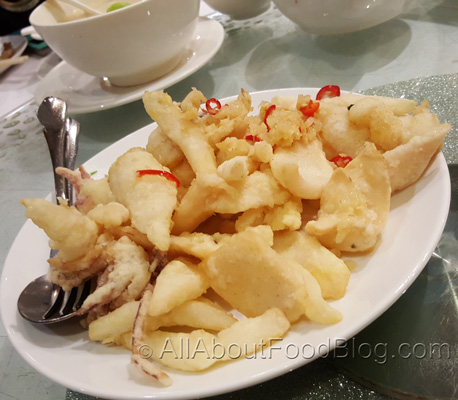 Deep fried duck with plum sauce – $28.00
This dish further established that Golden Century's quality was a cut above the rest. It was definitely the tastiest dish we had that night. It was also possibly one of the best ducks I have ever had.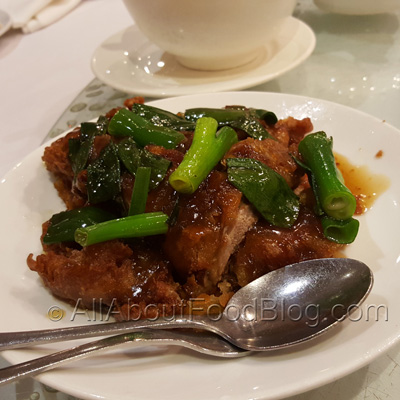 Beef Brisket and Tendon with Turnip Hot Pot – $23.00
For those of you who need tasty (read: fatty) stuff in your system, this is the dish for you! The sauce was thick and rich but the dish had such a balanced flavour.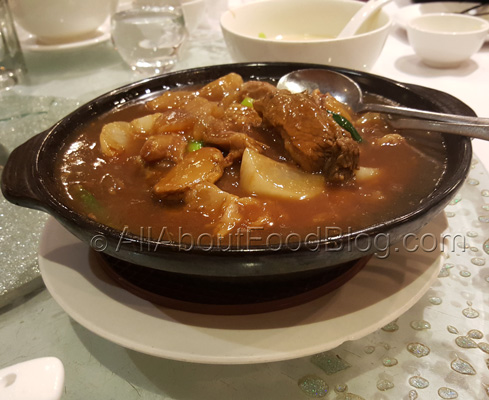 'I don't even know what this is' dish
I definitely did not order this dish but the waiter convinced me that I had. It's some sort of tofu with vegetables. On the other hand, my eggplant order never arrived.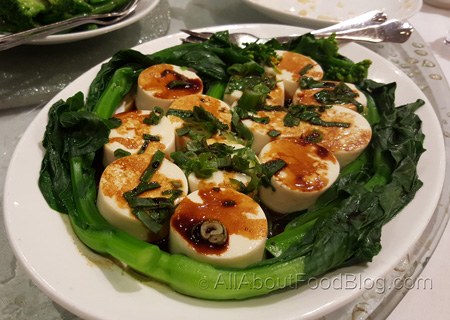 Heavenly Braised Four Vegetables – $20.50
Any dish that start with the word 'heavenly' will almost certainly attract people to order! As usual, I am not a keen vegetable eater and this was more of a dish to make a 'complete' meal.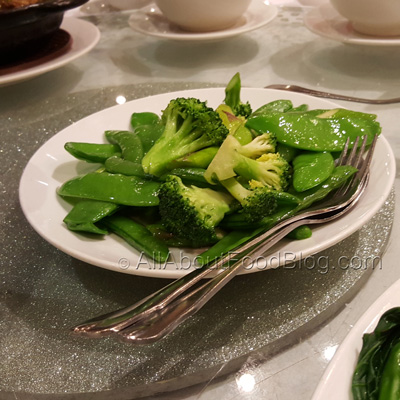 Live Perch with Ginger and Shallot – Market Price
It was supposed to be the 'main attraction' of the day. Unfortunately the fish was overcooked. The redeeming factor was its delicious ginger and shallot sauce!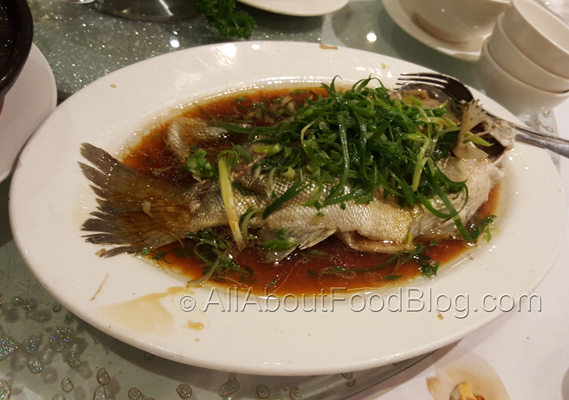 Complimentary Desserts
Despite their service (or lack thereof), Chinese restaurants' best feature was usually their complimentary (it must be costed somewhere!) desserts. Golden Century restaurants actually gave us quite a few (rice bubbles, cake and watermelon).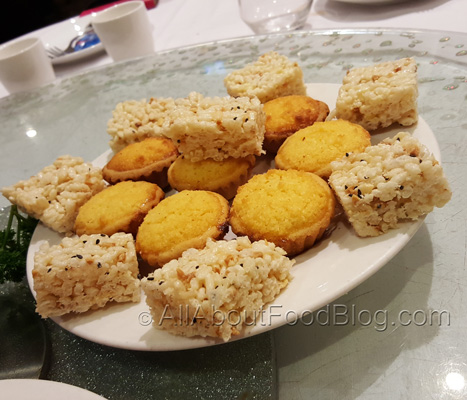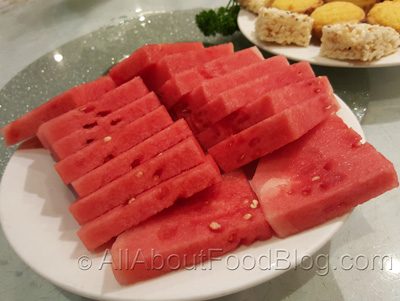 Golden Century served great food (and possibly one of the best!). However, service is just as poor as any other Chinese restaurants in the vicinity. Unfortunately, the exorbitant price tag and service considerably damaged its rating.
Did you know?
Golden Century used to be a one-hat restaurant. I don't think it's a surprise why they lost their one-hat status.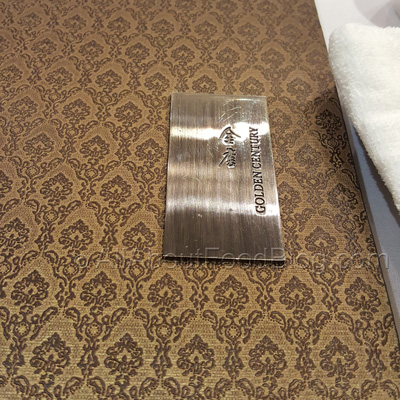 Rating for Golden Century:
7.0 / 10
Taste: 8.5 / 10
Price: $20 – Market Price
Place: 7.0 / 10
Details:
393 – 399 Sussex Street, Sydney 2000
02 9212 3901
http://www.goldencentury.com.au/