Haji's Biryani Review:
Haji's Biryani is located in Lakemba, Sydney. The restaurant is your typical neighbourhood and old-fashioned restaurant with unassuming appearance. Their curry costs between $13 – $16 and a few extra dollars for seafood ones.
There were only the three of us, hence we didn't order a lot when we first came in. Since then, we've ordered their dishes via one of those food delivery service companies.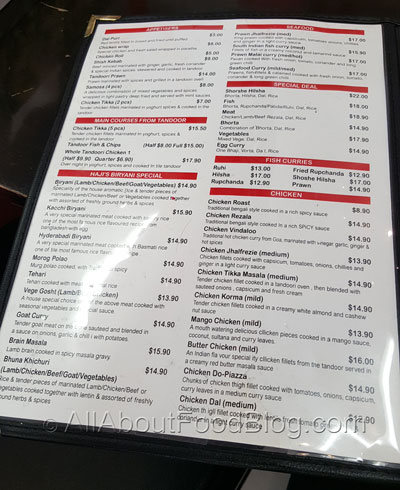 Biryani – $14.90 – Speciality of the house aromatic nice and tender pieces of marinated meat cooked together with assorted of freshly ground herb and spices
My friend told me this is their specialty and the one he ordered a lot when visiting the restaurant. Biryani is the perfect dish if you don't share with the table. They give you quite a generous serving of rice and meat with one boiled egg.
For the meat, you have a choice between Lamb, chicken, beef, goat, and vegetables. On this occasion, we tried their chicken biryani.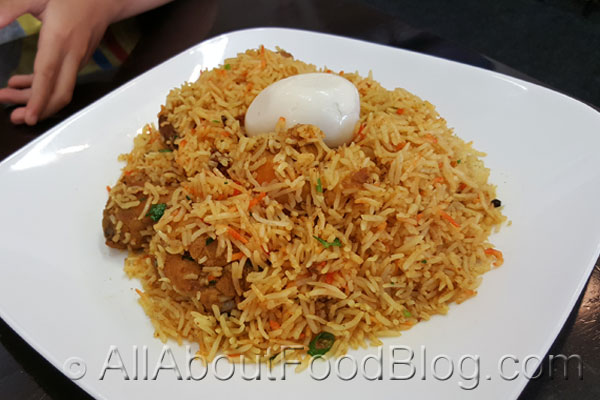 Goat Curry – $14.90 – Tender goat meat on the bone sautéed and blended in a sauce on onions, garlic & chili with potatoes
It was quite a spicy goat curry.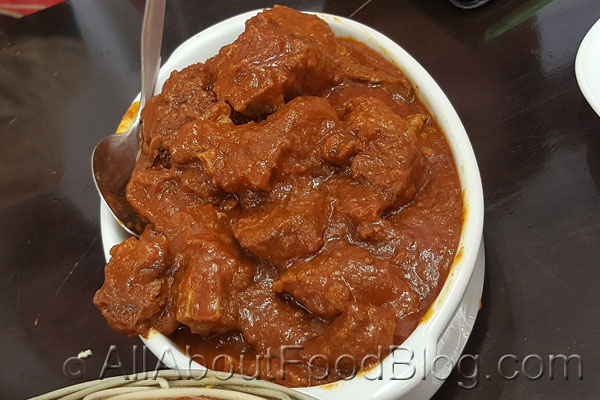 Naan – $3.00 – $3.50 – Garlic, Peshwari, cheese, butter, plain
They have five different types of naan as written above. On this occasion, we chose garlic and cheese naan. The garlic and cheese taste were not too overwhelming… and that's good because we want the curry taste to be more prominent.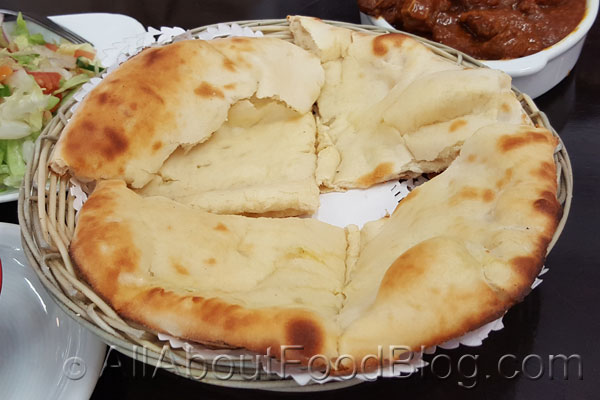 Raita – $2.50 – yogurt with cucumber
Raita is my best friend in an Indian restaurant! This side dish makes the super-hot dishes more bearable. Considering that a lot of authentic Indian dishes are quite spicy, I am never far away from Raita.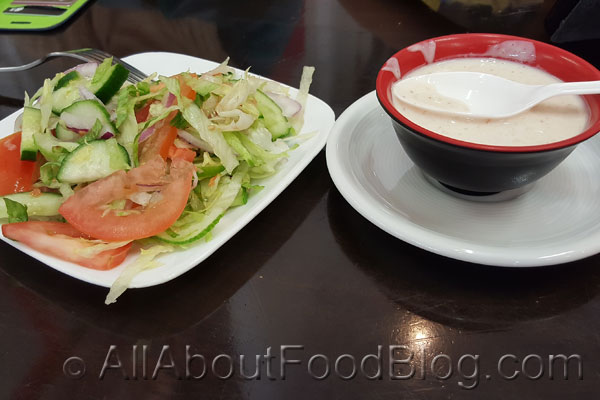 The final verdict for Haji's Biryani
Hot! That's what my impression of Haji's Biryani dishes. Even their 'mild' options can still be considered as hot for most people in Sydney. The price was quite reasonable for dishes in Haji's Biryani.
Did you know?
Lakemba is a suburb generally linked as an Arab/Muslim suburb, due to the many Middle Eastern establishments in the area and the presence of Lakemba Mosque.
Rating for Haji's Biryani:  
7.0 / 10
Taste: 7.0 / 10
Price: $13 – $22 main dish
Place: 6.5 / 10
Details:
158 Haldon Street, Lakemba NSW 2195
+61 2 9750 3993
http://www.hajibiryani.com.au/