Holy Duck Review:
Personally, I have never been a big fan of going to Kensington Street. Finding a parking can be quite challenging. Public transport is probably the best option. So, when a friend suggested us to have dinner at Holy Duck, I was actually quite intrigued at the prospect of coming to Kensington Street. It was the end of winter and it was raining that day.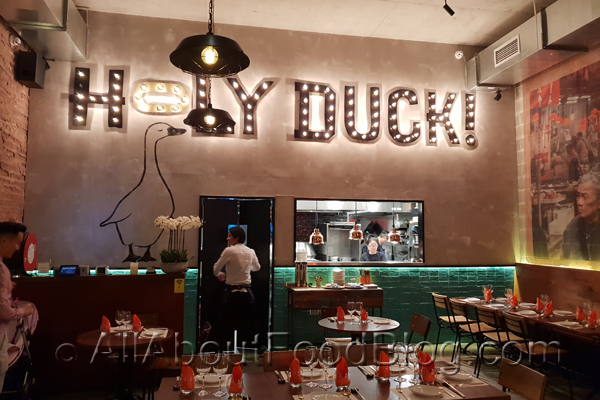 The menu had quite a few ducks on but they also served some of the usual Chinese dishes with a twist.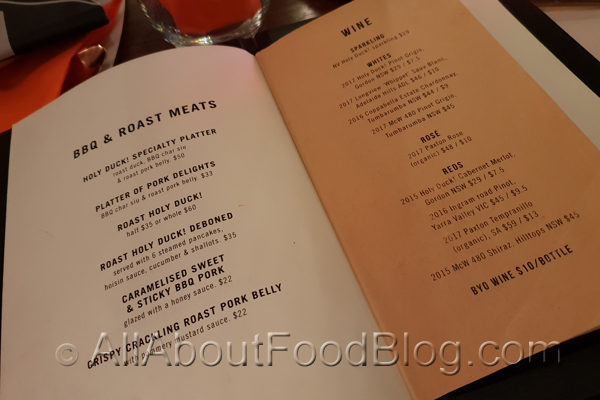 Crispy Rice Balls – $12 – with seasonal salad & Shanghainese sweet & sour sauce (4 pcs)
The crispy rice balls were a decent dish to start the night. They put a generous serving of salad. The rice balls were crunchy and soft at the same time. It was delightful.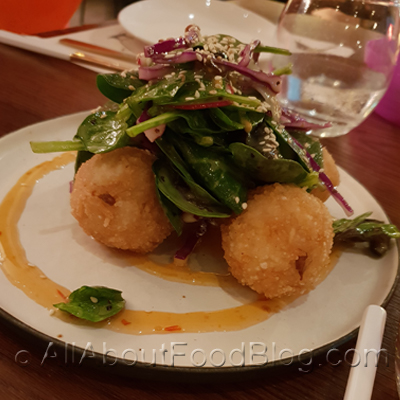 Signature Crispy Duck – $68 – whole duck served with steamed pancakes, hoisin sauce, cucumber & shallots
Signature crispy duck is probably the dish you would want to try in a restaurant called Holy Duck. The duck came with the usual sides: steam pancakes, hoisin sauce, cucumber and shallots. However, unlike your usual Chinese restaurant, the crispy duck was very crispy with very tender meat.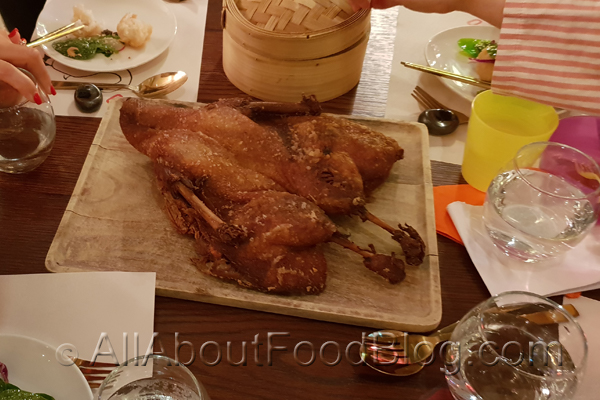 If you are not in a big group, you might want to try the quarter or half a duck instead.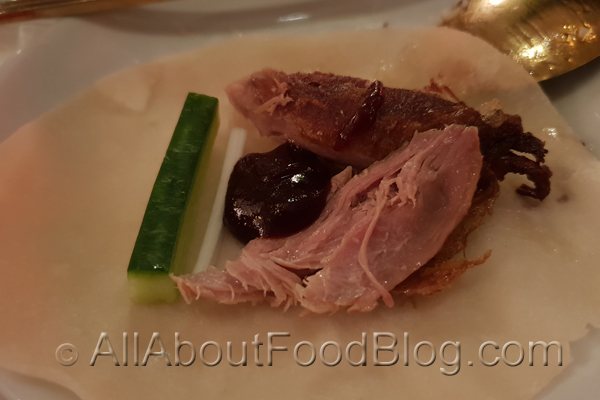 Seafood Ee-fu Noodles – $29 – cooked in lobster bisque garnished with butter, ginger & shallots
The seafood ee-fu noodles was meant to be ordered for our little one. However, after reading the ingredients and looking at the actual plate on the table, I think we also want to try it!
It was quite a big plate of noodles with quite a lot of seafood on it… and did I mention it was cooked in lobster bisque?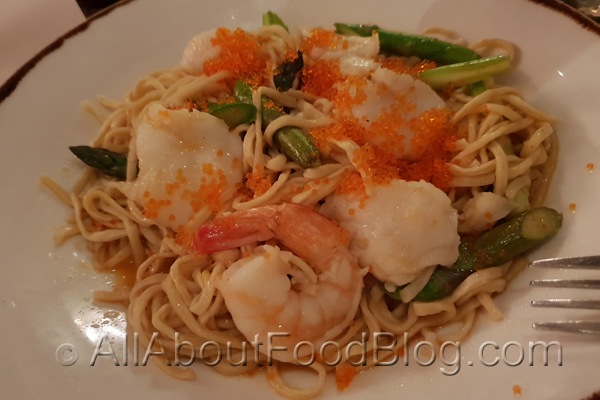 Steamed Chinese Greens – $17 – with oyster sauce.
Steamed Chinese greens is a dish that we always tried to order for our 'green' plate. Just like the other plates, the portion was quite generous.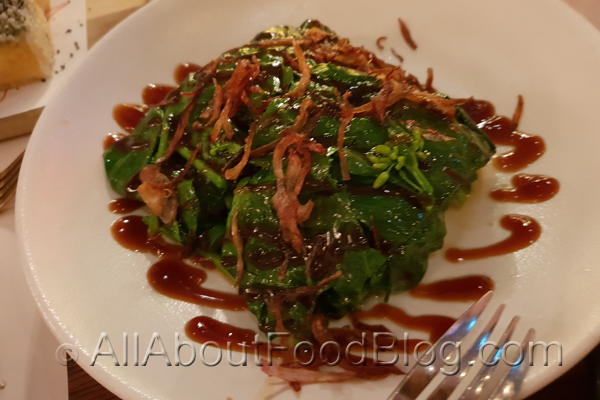 Handmade Pink Salt & Black Sesame Egg & Spinach Tofu – $19
The egg and spinach tofu came up last and by that time we were already quite full. I think we ordered a tad too much. The dish itself was pretty good.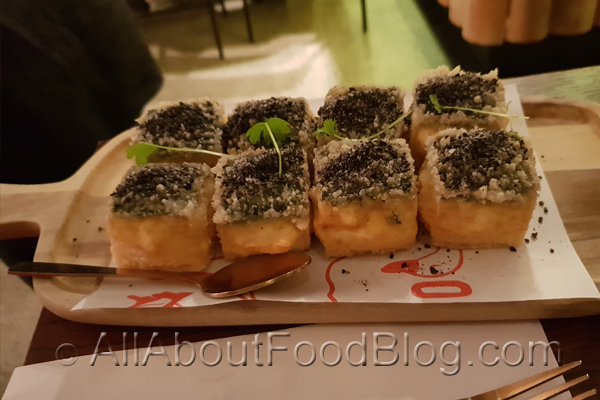 The final verdict for Holy Duck
Holy Duck's signature crispy duck is the thing that made our trip to Kensington Street worthwhile.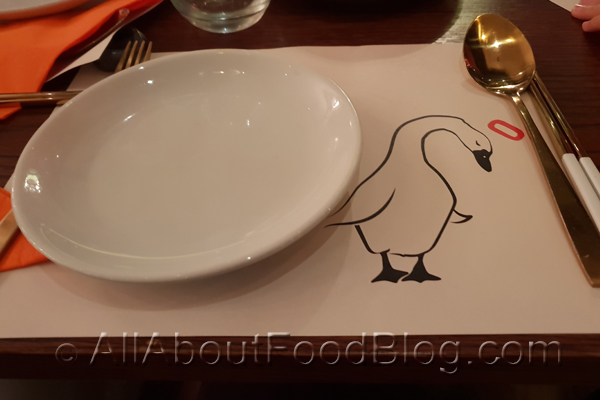 Do you think I should go?
If you like duck, I'm sure you are going to enjoy their Signature Crispy Duck.
Rating for Holy Duck:
7.5 / 10
Taste: 8.0 / 10
Price: $40 – $50 per person
Place: 7.5 / 10
Details:
The Old Rum Store, 2-10 Kensington Street, Chippendale
+61 2 9281 0080