Review:
Before I visited Jazushi, I had always had a doubt about this restaurant, mainly because of its name. Furthermore, Surry Hills isn't the easiest place to reach by car on a weekend. So, when my friend planned his birthday there, I knew I would not miss the opportunity!
We opted for the degustation menu and I am also posting pictures of the Vegetarian option as some of us ordered it. The Jazushi set menu is priced at $55, whilst its vegetarian counterpart is $7 cheaper. Unlike other restaurants, Jazushi presented their degustation as shared plates.
Salmon and Kingfish Carpaccio – Asparagus with Saikyo sauce
You know you will have a great night when your first dish is already impressive. The carpaccio was very fresh and perfectly complemented with the basil oil.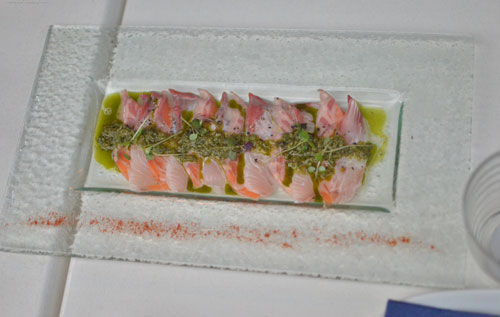 Green Tea Noodle Salad
Both set menu was the same for the second dish. It was another light and refreshing dish for the night. The noodles were al dente and perfectly matched with the salad.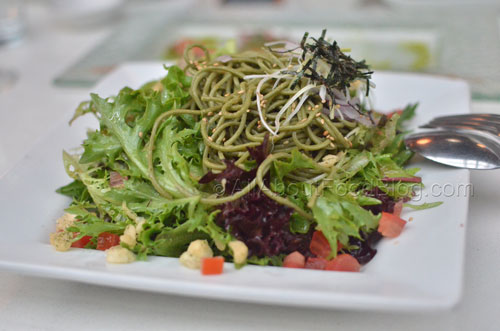 Grilled Silver Cod – Lotus Root 'Kinpira'
Despite the size, the grilled silver cod was excellent. It was very tasty! If only I could have the whole plate!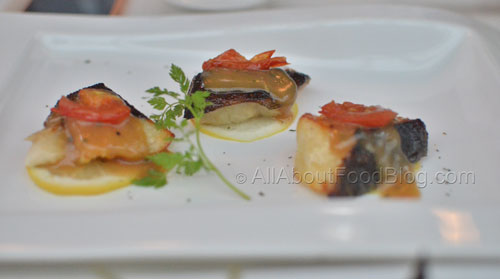 Camembert Tempura
I could not get enough off the Camembert Tempura. It is so finger-licking good! Do I really need to say more about it?
Vegetarian option also got the same stuff.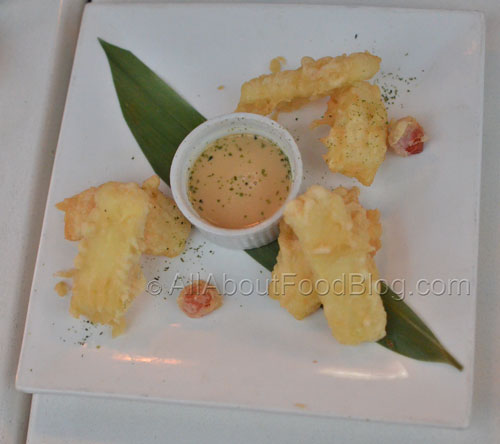 Sushi – Vegetarian Nori Rolls
To be honest, the Sushi was the most standard-looking dish of the night. The quality was still there tho. The vegetarian rolls looked slightly livelier.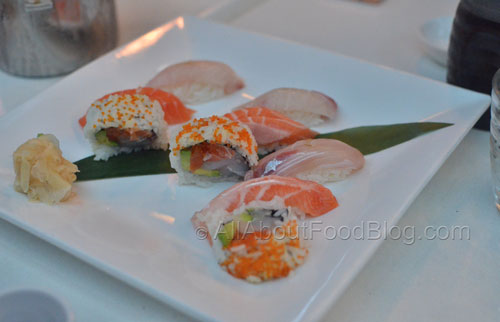 JFC – Breaded Mushroom
JFC is probably one of their signature dishes. Jazushi's fried chicken came with homemade tartar sauce and yuzu citrus sauce. They were pretty good but other dishes were a lot more awesome!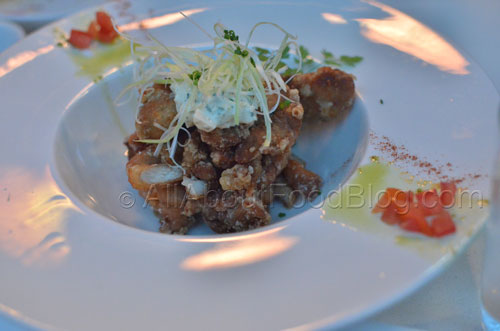 Kakuni 'Kurobuta' Pork Belly – Tofu Steak with Teriyaki Sauce
When you slow-cooked (especially over night) pork belly, you will get this melt-in-your-mouth sensation. That's what you get with Jazushi's Kakuni.
In terms of presentation, the tofu steak was definitely more inferior to the pork belly.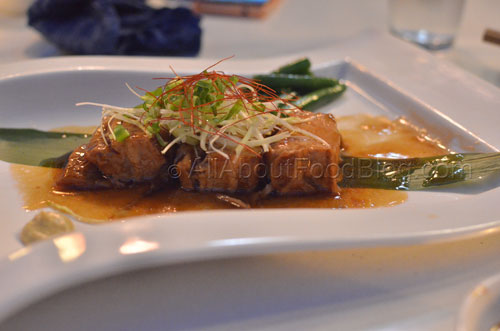 Wagyu Sirloin Steak – Nasu Grilled
Wagyu sirloin steak is only available for the degustation menu. It was a bit too small to my liking, but it was a nice steak.
I wasn't fast enough to take the picture of Nasu Grilled.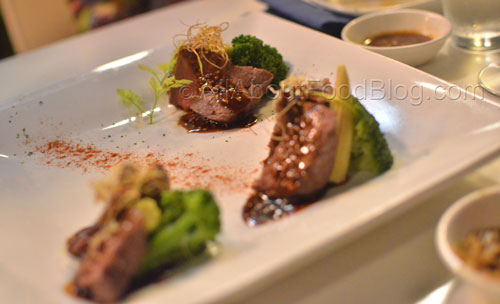 Dessert
The dessert for the night was Green tea crème brulee. It had a nice caramelised top with smooth green tea cream.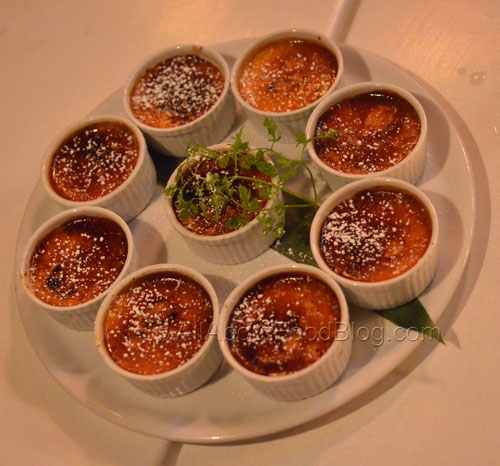 The final verdict for Jazushi
I think Jazushi has become my newest favourite. Everything was spot on and the degustation has a really good value for money!
Did you know?
We ordered several a la carte menu, and we particularly enjoyed the seared sushi.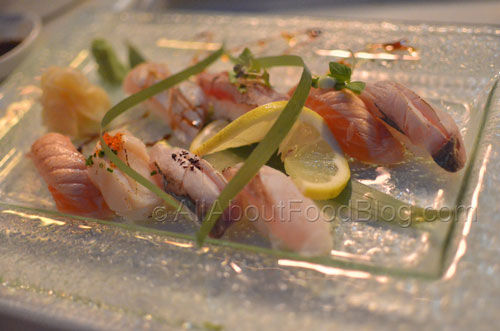 Rating for:
8.5 / 10
Taste: 8.5 / 10
Price: $55 for Jazushi Set Menu ($48 for Vegetarian option)
Place: 8.0 / 10
Details:
145 Devonshire St, Surry Hills 2010
+61 2 9699 8977
http://jazushi.squarespace.com/