8 / 10

Taste: 8/10

Price: $11 – $54

Place: 7/10
Review:
Kitchen by Mike fantastically transformed a very old warehouse into a rustic, communal-type restaurant. Interestingly enough, they only served breakfast and lunch seven days a week. Their menu is constantly changing depending on the seasonal product available on the market. Instead of the usual table service with menu, Kitchen by Mike displayed all dishes they cooked today in a display table.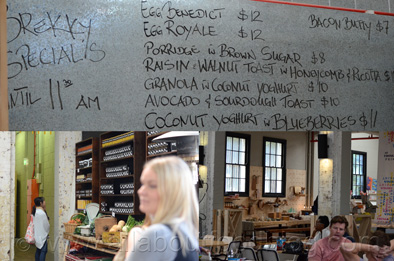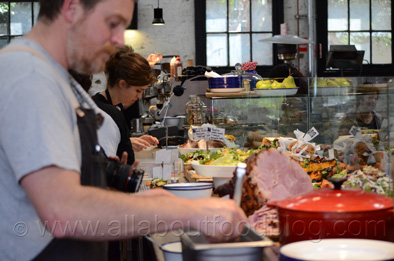 On the left most of the table were stacks of sourdough bread and a fattening-looking butter. It was a quite pricey Sourdough slice and butter ($3.5). However since my last sourdough disaster, this one tasted so damn good. To top it off, the butter was delicately soft and tasty.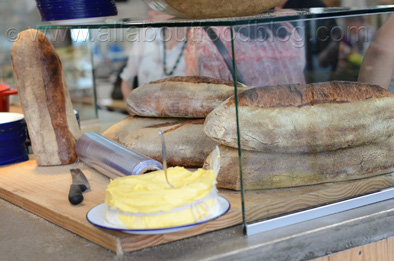 The only meaty dishes for Kitchen by Mike were the first couple of dishes on the table. It was really hard to miss the Ham, Cumberland sauce and Champ since it was intimidatingly massive. The addition of Cumberland sauce gave it a nice and sweet flavour and champ (mashed potatoes with spring onion) added a smooth complexity of the mashed. At a price point of $11.5, this dish is really worth buying.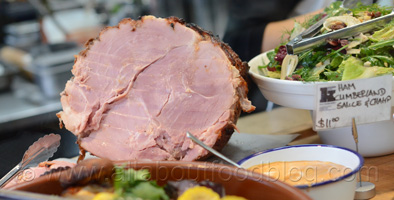 For the same price, we could also opt for Roasted chicken, sweet corn, and Harissa. Harissa is a chili (piri piri) sauce originated from Libya or Tunisia.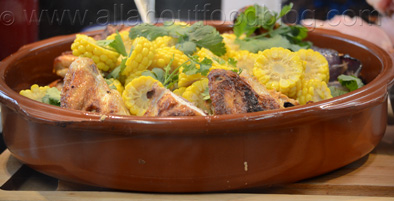 The bulk of their dishes are salad. They are both cheaper and vary in colour and taste. Although I am not a big fan of it, I still managed to order two dishes. Cabbage and walnut apple salad ($4.5) was the better of them two. It was a crunchy type salad with delectably refreshing. Woodfired butternut squash, pomegranate and coyo was the more expensive one at $5.5 and not the one I particularly liked.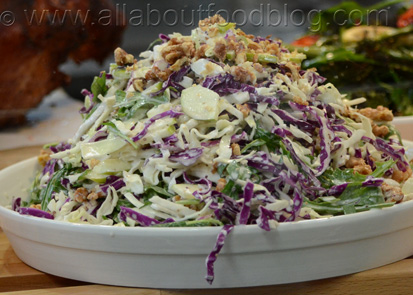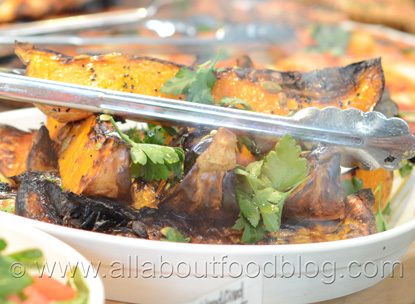 Kitchen by Mike also catered for small eater where you could get a whole range of sandwich, tart and tartine from the next part of the menu.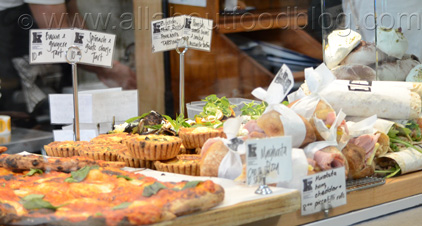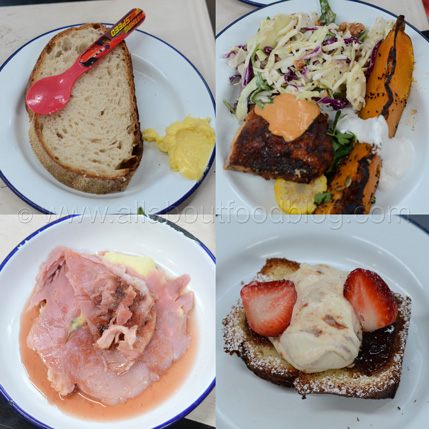 Finally, dessert time! There were five options for this but our eventual choice went to Olive oil sponge cake with strawberry ($7) since we really couldn't take that much for a lunch. I remembered my son really loved this dish but I just couldn't get past our earlier dishes.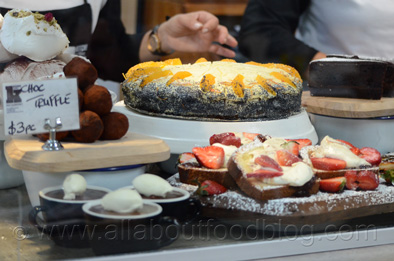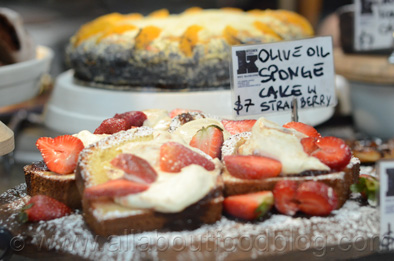 Even after tasting that many dishes, there were still a lot more that we didn't try this time. There was a Chorizo and Chickpea soup in a pot that we could not see. Other salads, including Watermelon Salad, looked oh-so-healthy. There was also a massive looking pizza that was most likely be Margherita Pizza.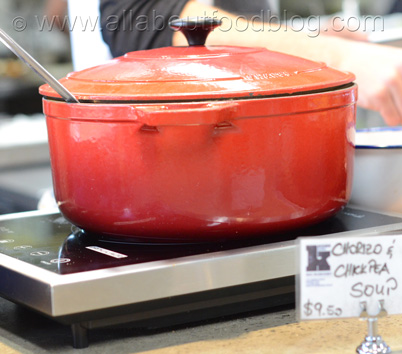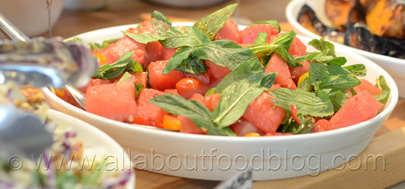 The final verdict for Kitchen by Mike
Kitchen by Mike is interestingly different than any other restaurants. Not only they are closed for dinner (with the exception of private functions), they also didn't have a fixed menu. You can see and choose the dishes you want to eat.
Did you know?
Kitchen by Mike is connected to a furniture show room, Koskela. This joint space created a spacious effect to the restaurant.
Details:
85 Dunning Avenue, Rosebery NSW 2018
+61 2 9045 0910