Rating:
7 / 10

Taste: 7/10

Price: $40-$60

Place: 7.5/10
Review:
Before you go nuts on the total price here, I must say that we ordered way too much for our tummy's capacity. The whole fish was so big that we didn't even finish a quarter of it! Let's just rewind a bit, and I'll explain in more details…
We went to Khing Thai restaurant because we were told by our friend that this restaurant was worth a visit. We were very impressed with the place. It had a nice and cosy feeling about it. They had a nice open kitchen setting (like any modern Thai places these days) and comfy table (and sofa) seating arrangements.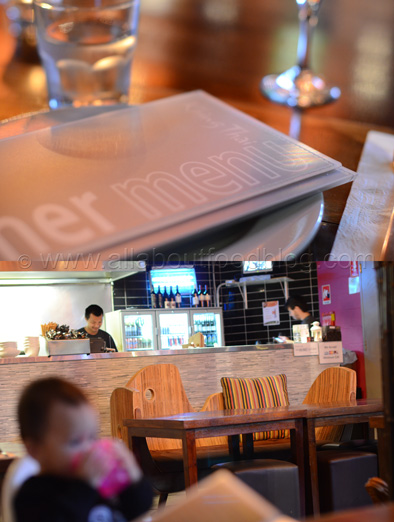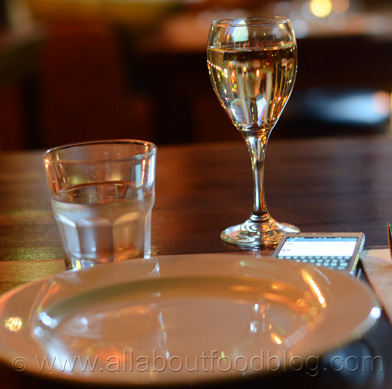 Soft Shell Crab – $9.90 – Deep-fried and crispy salt and peppered soft shell crab served with mixed salad and pickled ginger
The first dish got me thinking 'I was right to order four dishes' since it was a solitary crab. It was nice and crunchy with the usual optional sweet chili sauce.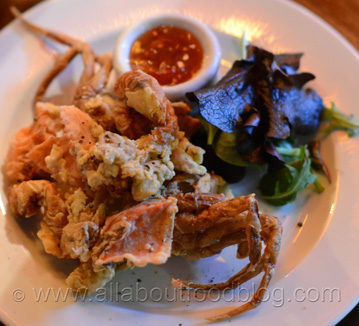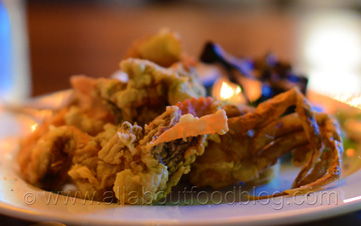 Thai Fried Rice – $10.90 – Traditional Thai fried rice with egg, onion, cherry tomato and Chinese broccoli sprinkle with ground white pepper
The thought began to shift when I saw the fried rice's portion. The picture didn't really do justice since it was only compared to the size of plate. We could have just ordered two plates of fried rice and still left with a full tummy!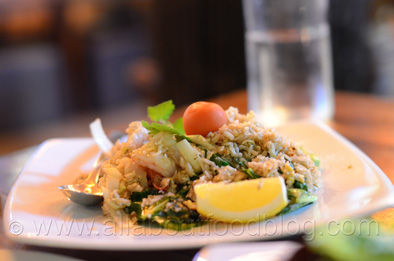 BBQ Chicken – $14.90 – Sliced chicken breast, grilled and marinated in turmeric powder and traditional Thai herbs served with mixed salad and sweet chilli sauce
Our next dish was a generous serving of BBQ chicken. They were perfectly grilled slices of chicken breast. You had a choice of making it sweeter with the sweet chili sauce or saltier with the soy chili sauce. If you ordered Thai Fried Rice like me, I suggest you leave both sauces and just enjoy it as is. The chicken itself already had a char-grill sweetness to it.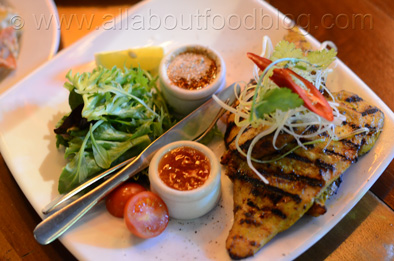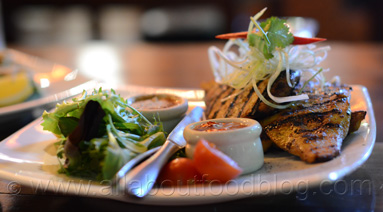 Whole Fish Khing Soy Sauce – $24.90 – Khing Thai's homemade soy sauce made with young ginger strips, crushed garlic, soy bean, onions and shallots
We were in awe when the fish was brought out. It was one gigantic fish on a plate! They said we were lucky that the fishes in the market that day were all big. The fish's size didn't compromise its taste. It was perfectly steamed and very rich in flavour.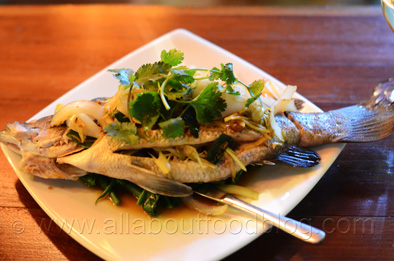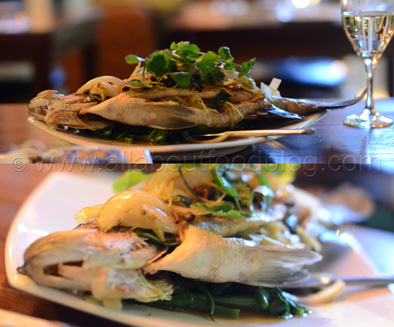 The final verdict for Khing Thai
Although it might be just above university students' price range, Khing Thai delivered larger-than-usual dishes to make up for it. Coupled this with nice seating arrangements and you got yourself a decent place to eat in Kensington.
Details:
1/240-268 Anzac Parade, Kensington
Phone: +61 2 9662 0900