Do Dee Paidang Review:
There are probably more than 1,000 Thai restaurants in Sydney. So, if a Thai restaurant is getting noticed, they must be doing something right. That's how I came across Do Dee Paidang. A friend of mine at work had been raving about it for years but I didn't manage to go as we very rarely go to Sydney CBD.
If you are walking around Chinatown, you will not miss this restaurant's bright red signage. There were usually queues outside the restaurant as well. Fortunately, we were quite early and could get a seat without waiting (despite the restaurant being almost full at that time). The specialty at Do Dee Paidang was their soup. We couldn't order them this time around as some of us did not eat pork.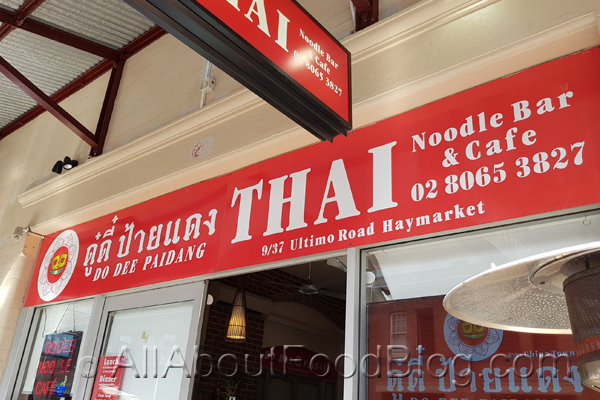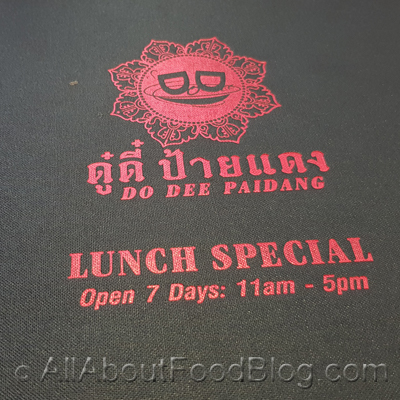 Som Tum Thai Pu – $13.90 – Green papaya mixed with chilli, tomatoes, lime juice, fish sauce, palm sugar, dried shrimps, and pickled crab.
Som Tum is the Thai green papaya salad. Traditionally they are very spicy…. and that's what we got here! The one interesting thing about this salad is that you can add pickled crab. Pickled crab is quite an acquired taste as it can be super sour and super crunchy. It's not actually a soft shell crab, so the shell is pretty crunchy.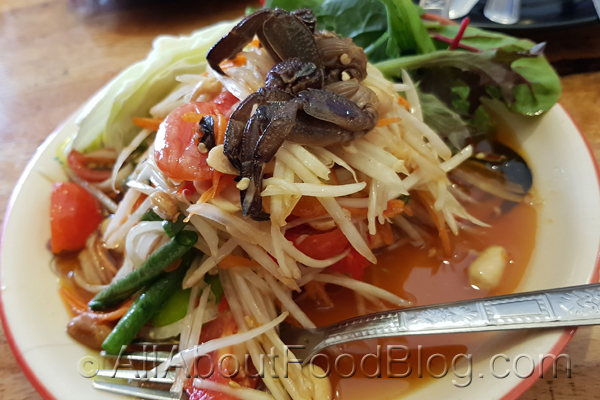 Pad See Ew Chicken – $9.90
Pad see ew chicken is our personal staple as the little one ALWAYS wants to order one when we are in a Thai restaurant. Pad see ew is the Thai version of Malay's char kwetiau. It is basically stir-fried rice noodles with sweet soy sauce. The dish was super simple, not spicy and usually loved by children.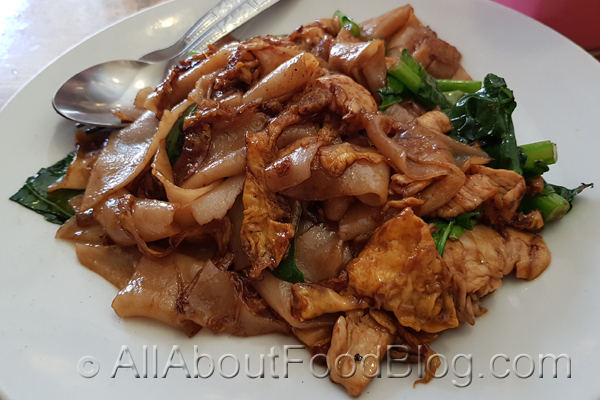 Deep Fried Chicken Rice – $9.90
I usually love crispy, deep-fried chicken with rice. Unfortunately, their deep fried chicken was a tad too oily to my liking.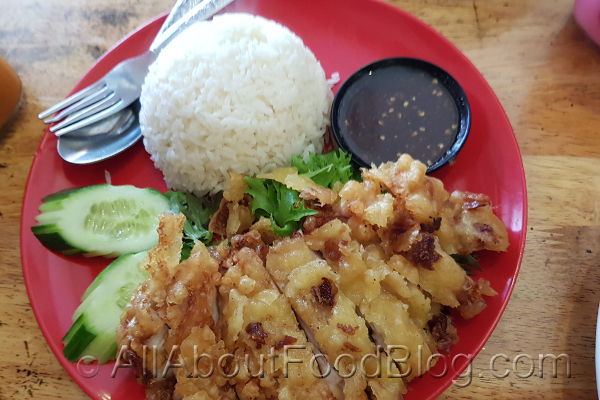 Keaw Tod – $3 / skewer
This quail egg wrapped in a deep-fried wonton on a skewer became our instant favourite. It was quite a yummy snack to have.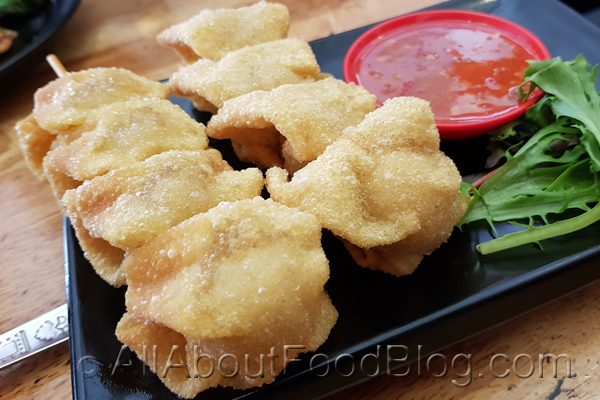 Pa Tong Go – $5.50
Pa tong go is my #1 favourite in a Thai restaurant. It is basically a derivative of Chinese doughnut (Youtiao) served with sweet pandan dipping sauce. I thought their pa tong go was pretty well made and not as oily as the chicken.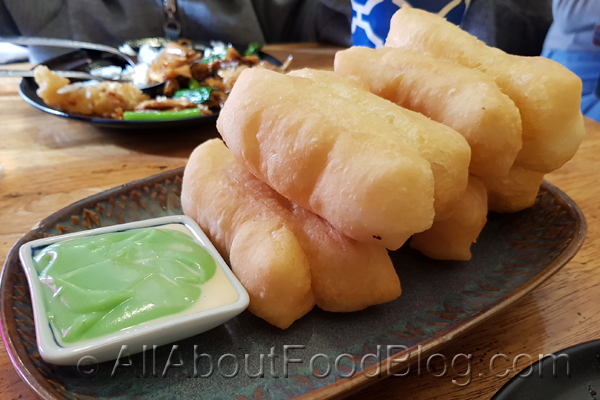 Nom Yen, Cha Yen – $4.50
When you are in a Thai restaurant, don't forget to order either the Thai iced tea or the (super sweet) pink milk tea.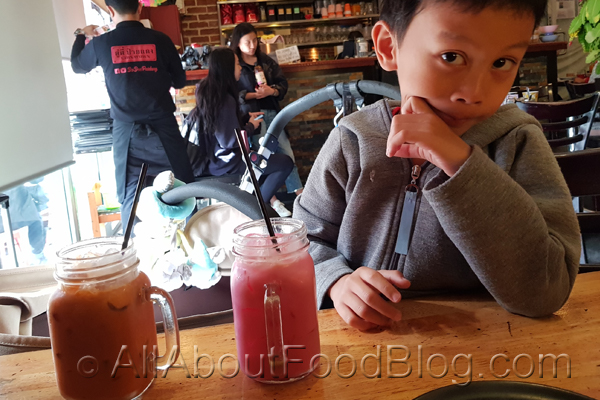 The final verdict for Do Dee Paidang
Do dee paidang provides a low-cost Thai restaurant without sacrificing taste.
Do you think I should go?
For years, I've always been a fan of one particular Thai restaurant. However, they have shifted to a more upmarket-y Thai restaurant. Do Dee is the cheap and cheerful option with same great taste!
Also, I know I didn't write about it here, but they are famous for their soup!
Rating for Do Dee Paidang:
7.5 / 10
Taste: 8.0 / 10
Price: $10 – $20 per dish
Place: 7.0 / 10
Details:
Shop 9, 37 Ultimo Road, Chinatown 2000
+61 2 8065 3827