Mi Mamasita Review:
Mi mamasita is one of the new establishments popping up in Rosebery in the last few months. Being pretty close to the office, I've had lunch there a few times. There were ups and downs with the biggest disappointment was one of our colleague's order didn't turn up 30 minutes later. However, they seemed to be refining their services. In our last visit, they took our orders from the table and the order arrived in an acceptable time frame.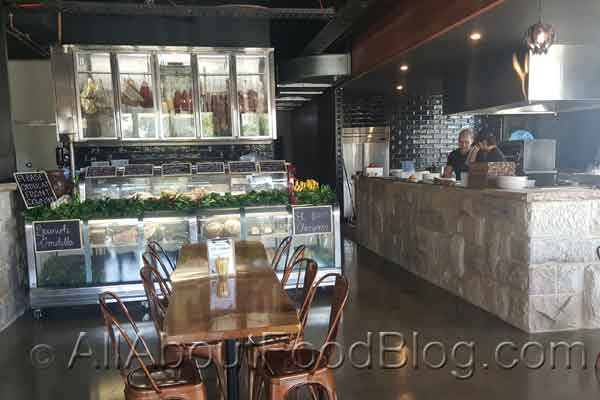 Their menu is mostly consisted of Latin American dishes with a handful of typical Australian brekkie.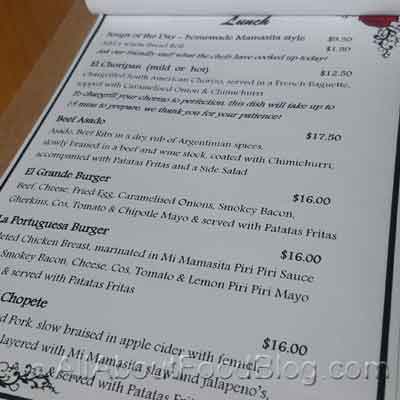 Soup of the day – homemade Mamasita style – $9.50
I did not order the soup but my colleague said the soup was nice. It was also recommended to take the extra bread roll option for $1.50.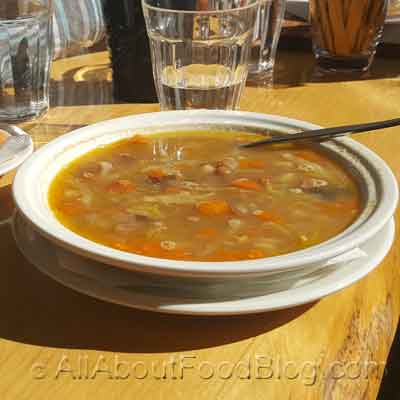 Beef Asado – $17.50 – Asado, beef ribs in a dry rub of Argentinian spices, slowly braised in a beef and wine stock, coated with Chimichurri, accompanied with Patatas Fritas and a Side salad.
The description was quite mouthful. In simple terms, beef asado is BBQ beef, Spanish-style. Instead of BBQ, the Spanish bbq beef uses chimichurri as its sauce. I am used to eat this in abundance in a Churrasco restaurant, so having only a piece might not be the best decision I've made. The beef asado was pretty filling for lunch tho.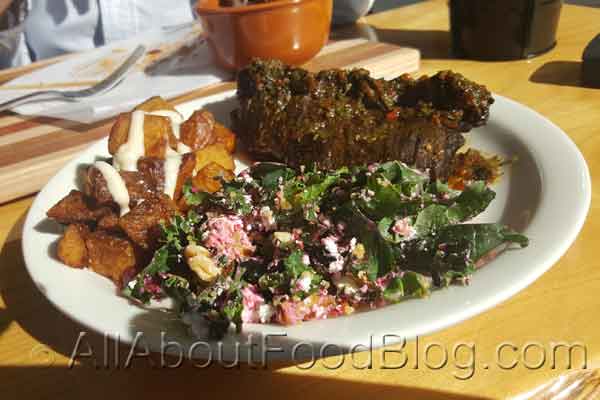 Huevos La Flamenca – $14.50 – Poached eggs, chorizo, Jamon Serrano, Rich Tomato sauce, served with toasted house bread
To be honest, I was expecting some kind of breakfast-y dish for this. However, Huevos La Flamenca was more of a tomato soup with crispy Jamon Serrano noticeably stood out. It reminded me of Tunisian/Middle Eastern Shakshuka dish.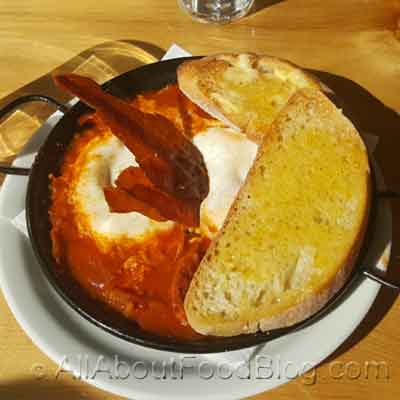 El Grande Burger – $16.00 – Beef, cheese, fried egg, caramelised onions, smokey bacon, gherkins, cos, tomato & chipotle mayo, served with Patatas Fritas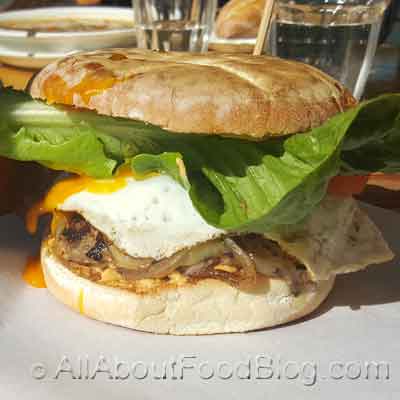 El Chopete – $16.00 – Pulled pork, slow braised in apple cider with fennel, layered with Mi Mamasita slaw and jalapeno, served with Patatas Fritas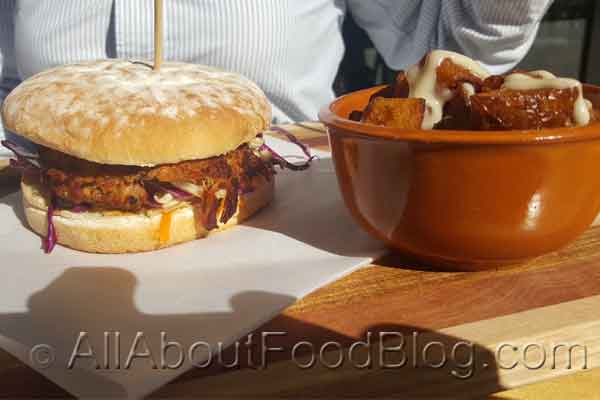 The final verdict for Mi Mamasita
Mi Mamasita has the potential to be a nice restaurant if they can fix the wait time and also pay more attention to the customers' orders. Their breakfast and lunch menu was actually pretty good!
Rating for Mi Mamasita:  
6.5 / 10
Taste: 7.5 / 10
Price: $6.50 – $17.50
Place: 8.0 / 10
Details:
C206/28 Rothschild Avenue, Rosebery NSW 2018
+61 434 485 679