Oishii Review:
Oishii is located in quite a prominent place in Hunter Valley. To be honest, we were never interested to even try because of the weird combination that they pitched their restaurant as: Thai and Japanese restaurant.
However, on this occasion, we decided to eat some rice and noodles as we have already had way too much cheese and bread… and apparently there are little to none options around the area.
Fried Rice with Seafood – $19.00
Considering we were here for the rice, fried rice was the obvious choice. The seafood fried rice at Oishii may seem like a very expensive one (especially when compared to most Sydney's Thai restaurants). However, the portion was quite large and they put quite a lot of seafood toppings!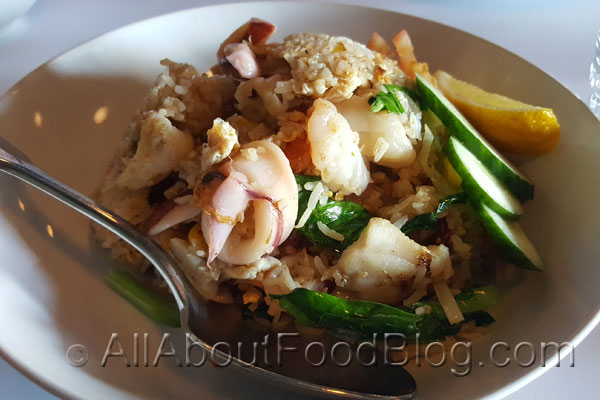 Chicken Teppan Yaki – $22.90 – barbequed on sizzle plate with stir fried Vegetables
It was a simple chicken teppanyaki with stir fried vegetables. The portion for the teppanyaki was bigger than what I expected.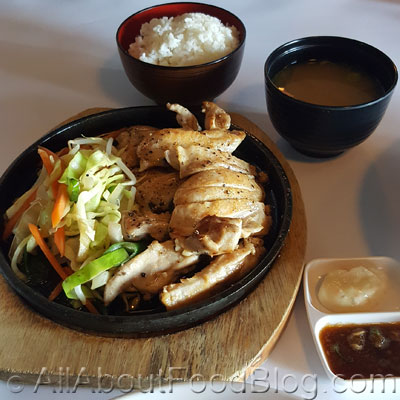 Pad See Ew – $20.50 – thick white rice noodles with chicken and vegetables
We usually prefer having pad see ew more than pad thai because of the use of dark / sweet soy sauce. Again, Oishii's pad see ew follows the trait of the other two dishes: quite a big portion with decent amount of meat.
Salmon and Avocado Hand-Rolled Maki – $6.50
The hand-rolled maki was actually an extra dish that I ordered because I was curious about their sushi roll. The temaki was suspended nicely like an ice cream cone.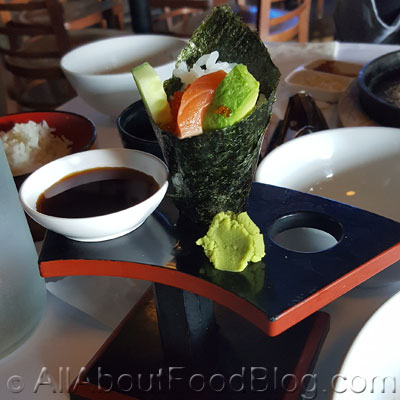 Deep fried ice cream – $8.50
Deep fried ice cream is our son's most favourite dessert at the moment. They have the usual three toppings to choose from: strawberry, chocolate and caramel.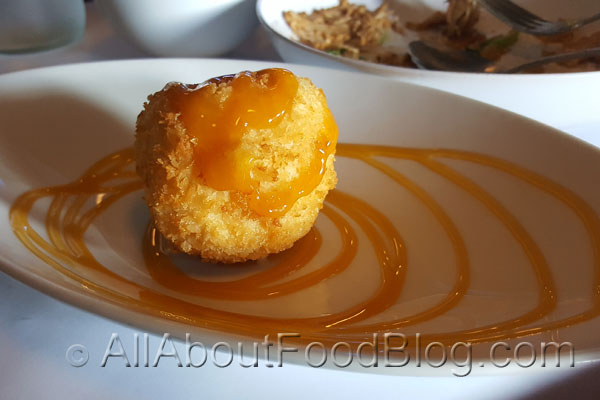 The final verdict for Oishii
From the outside, Oishii might seem like an overpriced Asian restaurant with quite a weird combination of cuisines. However, upon closer inspection, their taste was pretty decent and their serving size was massive!
Did you know?
Hunter Valley is the wine region in New South Wales. They are famous of their vineyards and cellar doors.
Rating for Oishii:  
7.0 / 10
Taste: 7.0 / 10
Price: $16.50 – $28.90 per main
Place: 7.0 / 10
Details:
Tempus Two Winery, Hunter Valley
Corner of Broke Rd & Mcdonald Rd, Pokolbin NSW 2320
+61 2 4998 7051
http://www.oishii.com.au/