Sake Japanese Restaurant Review:
We had a birthday celebration this week and I wanted to have an Omakase dinner at a Japanese restaurant. Omakase is a Japanese term that is loosely translated into 'leave it up to the chef'. So, instead of choosing from the menu, we let the chef choose our meal for the night. We went to Sake Japanese Restaurant at The Rocks on this occasion.
Sake Japanese Restaurant used to have Omakase on its menu. However, they are no longer offering it. Luckily, on this occasion, we were granted a slightly modified version of Omakase – in which the chef have already decided in advance what we will be having on the night. The price was $125 per person.
Omakase Menu from Sake Japanese Restaurant
Pacific Oysters – with Japanese salsa (ponzu, sweet garlic, tomato salsa)
Each of us got three oysters with three different dressings. Half of the table chose the sweet garlic and the other half chose ponzu as the best one for the night. Despite offering the freshest tasting oyster, the tomato salsa dressing was dead last.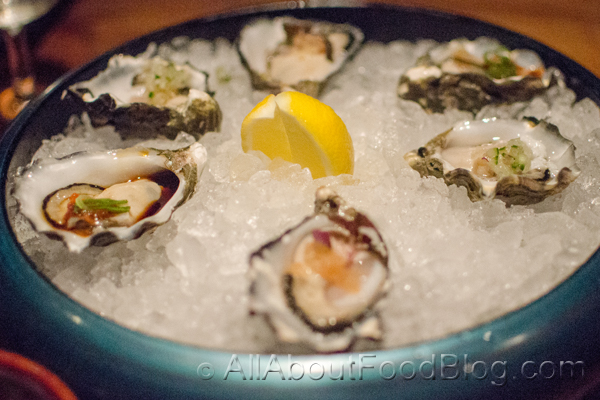 White Soy Snapper – thin slices of sashimi snapper, sesame seeds
The serving of sashimi (9 pieces for 2 people) was quite generous on this occasion. It was quite the perfect continuation of three servings of oysters.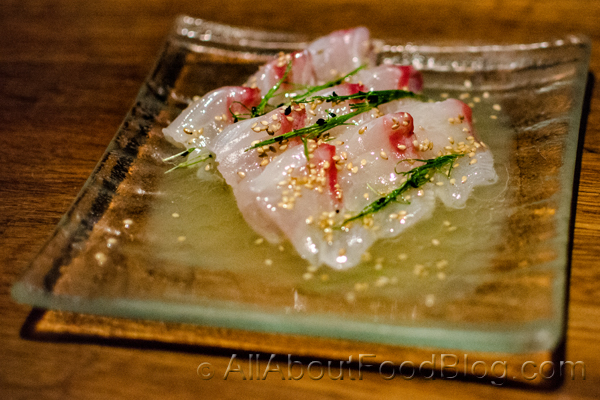 Tuna Ceviche – Lemon dressing, coriander, jalapeno, tomato, crunchy fried onion
The menu listed jalapeno as one of the ingredients. However, this version of ceviche wasn't spicy at all. Instead, we got this sour-tasting tuna with quite a lot of crunchy onion.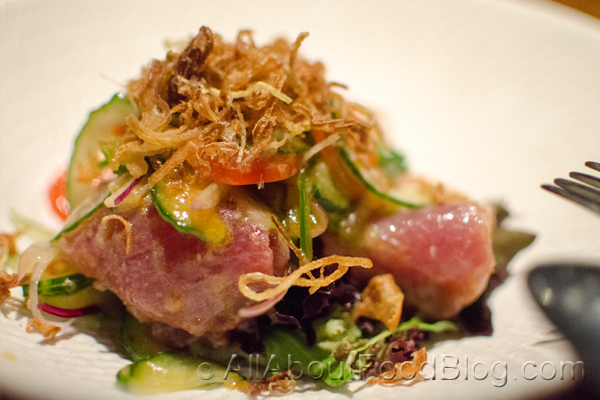 Steamed Prawn shumai – spicy ponzu
The prawn shumai was arguably the strangest Japanese shumai skin I've ever seen. Instead of the usual 'wrapper', we got noodles wrapping around the prawn meat. The shumai went pretty well with the spicy ponzu. Each of us only received two shumai.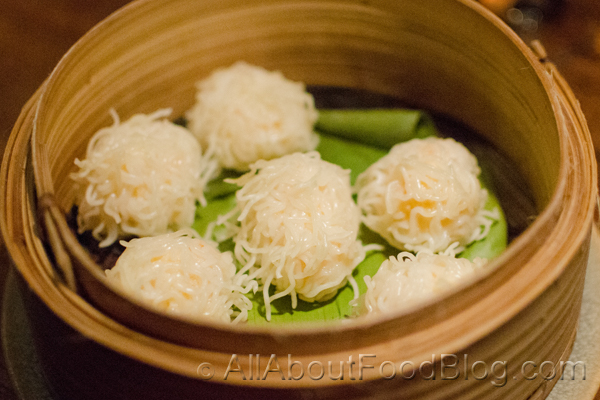 Scampi Tempura – amaze ponzu, red onion, jalapeño, coriander
If they served scampi, I usually ordered two at most in a Japanese restaurant, due to scampi's more premium nature (in price) compared to the other meat. I was pretty excited that each of us got three scampis. On one side, I thought having a scampi as tempura was quite a wasteful avenue as I would rather eat them as sashimi. However, the scampi tempura that they presented was close to perfection. It was probably one of two highlights of the night.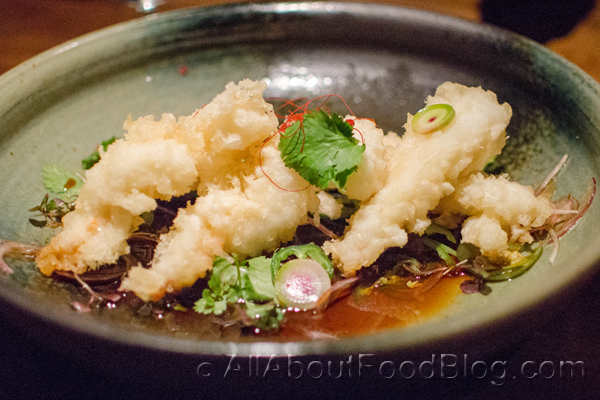 Caramelised Miso Toothfish – den miso, aji amarillo, shimeji
This was the only dish on the night that truly amazed me. There was that 'oh my, what was that I just put into my mouth?' moment. It was probably one of the best fish I have ever tasted. The toothfish's texture was super smooth with slightly sweet taste.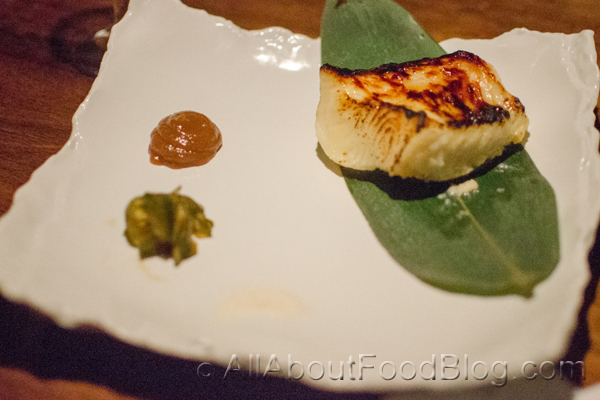 Nigiri Sushi – tuna, scallop, seared salmon belly, kingfish belly, tamago, red snapper
There were Six beautifully laid out nigiri sushi on the plate. Each one of us got a whole plate for ourselves. I am quite happy with this arrangement, although it might be a bit too much for our partners.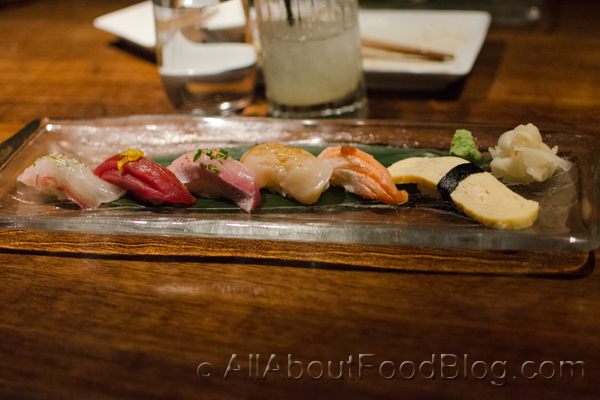 Dragon Egg – Dark chocolate, passionfruit, chocolate mousse
There was a touch of theatrics when they poured the liquid nitrogen onto the dragon egg. Personally, I felt that the dessert was a tad underwhelming. However, my little one had no issue devouring it.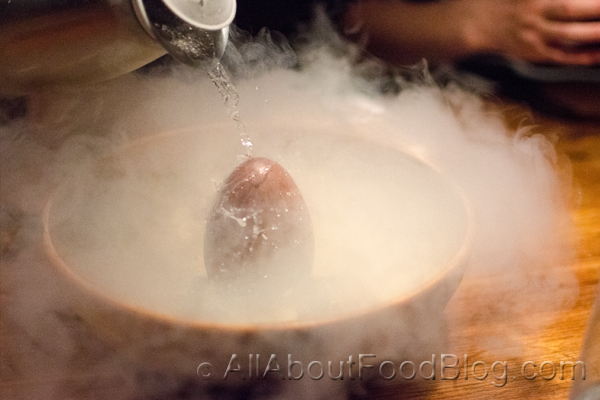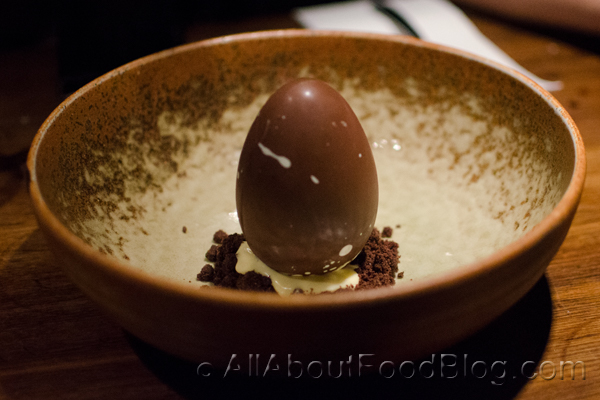 When you cracked it open, you could see another layer of chocolate encasing the passionfruit and chocolate mousse.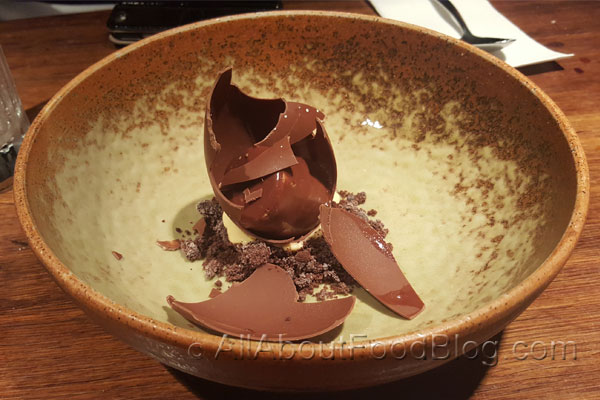 Additional:
These two are not part of the Omakase, but we ordered it separately. The edamame as the opening course (would have been nicer if it was an amuse bouche.. but no -_-). The chicken teriyaki is for my little one who still could not eat degustation.
Edamame – $9 – lightly salted soy beans in the pod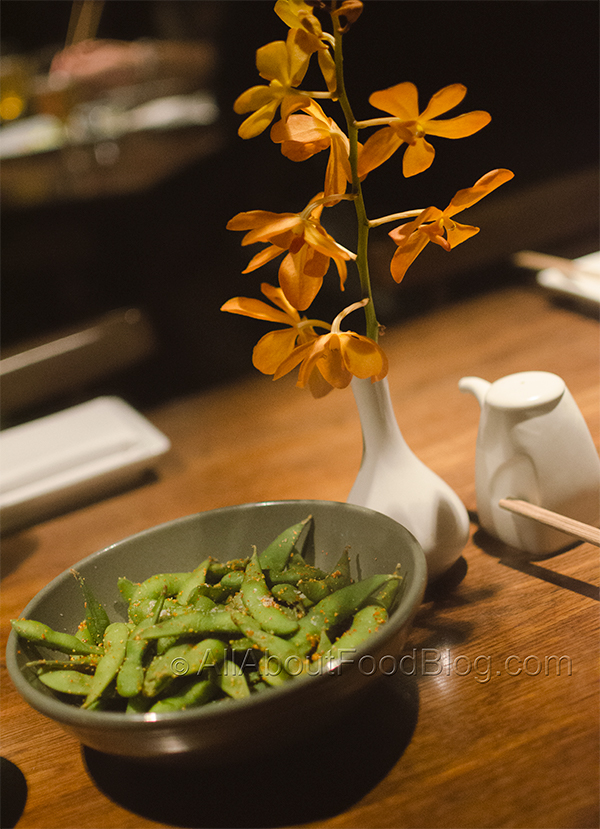 Chicken Teriyaki – $29 – sweet teriyaki | bok choy | spring onions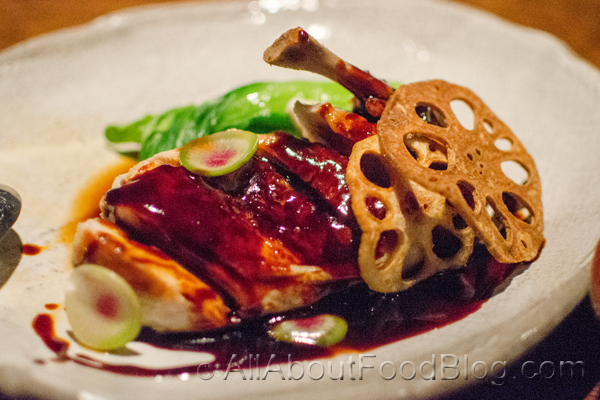 We had an enjoyable evening at Sake Japanese Restaurant. The portion was also enjoyable, meaning I wasn't too hungry nor too full.
Did you know?
Sake Japanese Restaurant charges 10% fee on top of your bill when you are in a big group of 10 or more. If you happen to reduce the number to less than 10, they still put that charge on top of your bill.
Rating for Sake Japanese Restaurant:
8.5 / 10
Taste: 8.5 / 10
Price: $125 Omakase
Place: 9.0 / 10
Details:
12 Argyle Street, The Rocks NSW 2000
+61 2 9259 5656
http://www.sakerestaurant.com.au/