Osaka Trading Co Review:
Osaka Trading Co. had literally just been opened for one week when we were there. The restaurant is located in Harold Park Tramsheds. Originally the building was Rozelle Tramway Depot that has been transformed into a food precinct.
Osaka Trading Co designed their menu in line with the current trends: everything is made to be shared! However, I think their perception of small and large is different than mine. I kinda feel like the size was small and super small. Have a look at the dishes below and let me know what you think!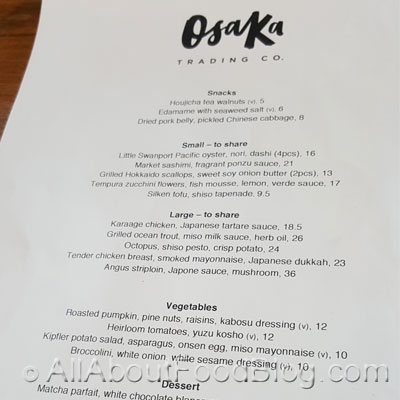 Edamame with seaweed salt – $6
Edamame is the usual starter that you would order in a Japanese restaurant.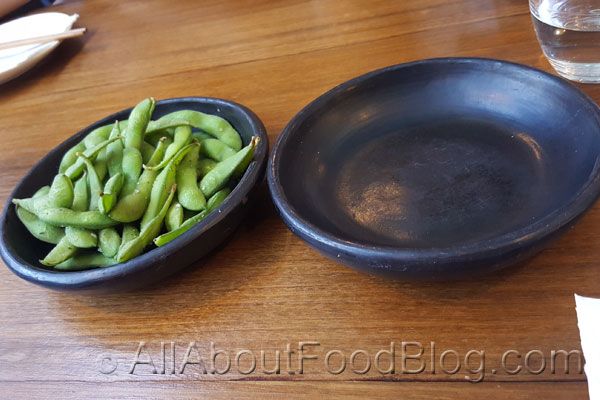 Market sashimi, fragrant ponzu sauce – $21
Our first dish is from the 'small' share section. As you can see, I would be more inclined to refer to it as 'tiny' than 'small'.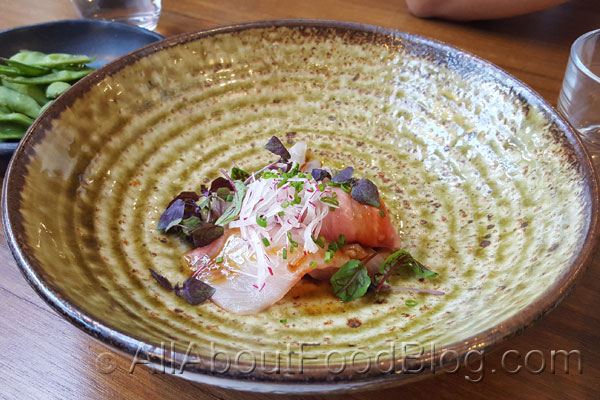 Silken tofu, shiso tapenade – $9.5
Our next dish from the 'small' section fits the bill. The tofu was very nice and refreshing. It matched perfectly with the shiso tapenade.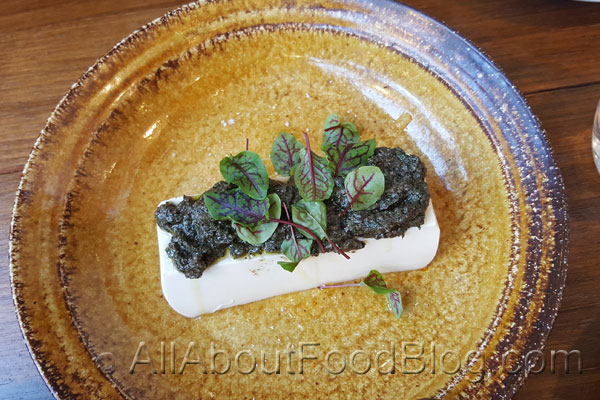 Grilled ocean trout, miso milk sauce, herb oil – $26
This is part of the 'large – to share' dishes on the menu. Personally, I think it is more on the medium range. It was also quite hard and messy to share.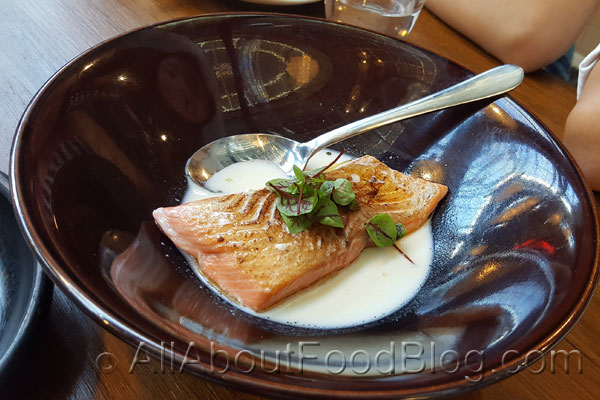 Karaage chicken, Japanese tartare sauce – $18.5
Another 'large' dish that looked even smaller than the first one. The karaage was acceptable but there was no distinction to any other karaage in a much cheaper restaurant.
Kipfler potato salad, asparagus, onsen egg, miso mayonnaise – $10
The vegetables dish that is usually part of side dishes was actually the same size as the karaage dish above. This is the dish that I enjoyed eating the most.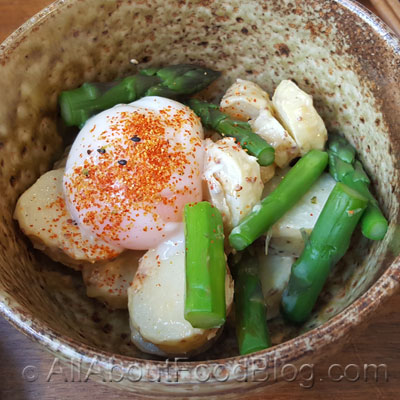 The final verdict for Osaka Trading Co
In terms of design and concept, there is no doubt Osaka Trading Co is following the current trend. However, we feel that the execution is a bit lacking at the moment. With a bit of adjustments, they can be pretty good in the future.
Did you know?
There are quite a few notable restaurants opening up their shop at Harold Park Tramsheds. Osaka Trading Co. is the second restaurant opened by Tokyo Bird team.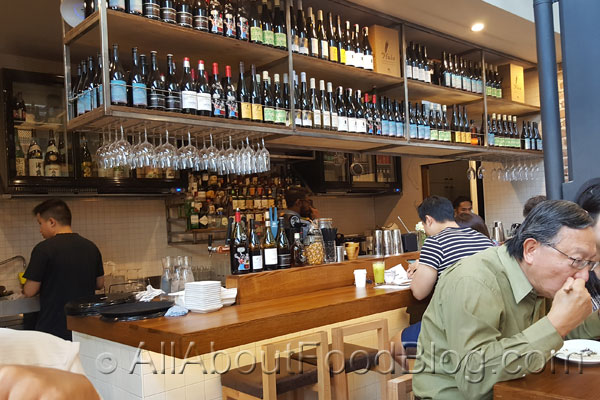 Rating for Osaka Trading Co Restaurant:
7.0 / 10
Taste: 7.0 / 10
Price: $18.5 – $36 per large dish
Place: 7.0 / 10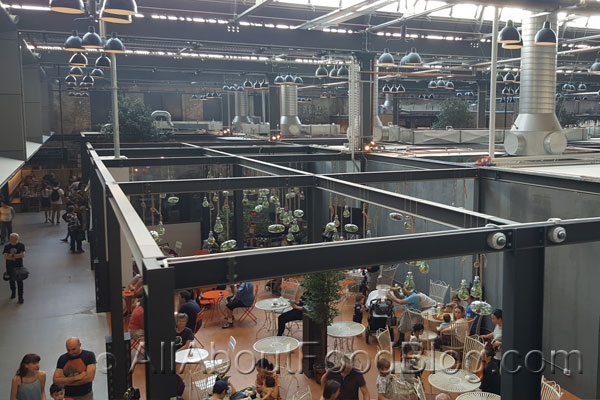 Details:
T18/200 Ross St, Forest Lodge 2037
+61 2 8880 0717
https://www.facebook.com/OsakaTradingCo/