Medan Ciak Review:
Another brand new restaurant we went to for this week's blog entry. I was quickly drawn into the restaurant because of my friend. He visited this new establishment fairly regularly in the past few weeks and always said that it was worth a visit. Considering he is from Medan and the restaurant is called Medan Ciak, I guess there is no hurt in trying.
The menu was quite a simple one-pager. These days, I like having to choose from a smaller list. So that we can minimise our errors in choosing the wrong dish.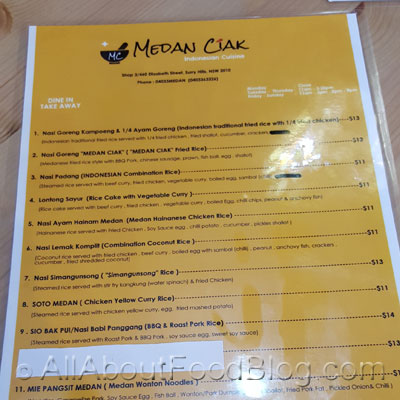 Yong Tofu – Weekend special
Every weekend, Medan Ciak has a special menu. For the weekend we were there, the special menu was Yong Tofu. It was a slightly spicy meatball soup with assortments of meatballs, including whole-chilli meatball!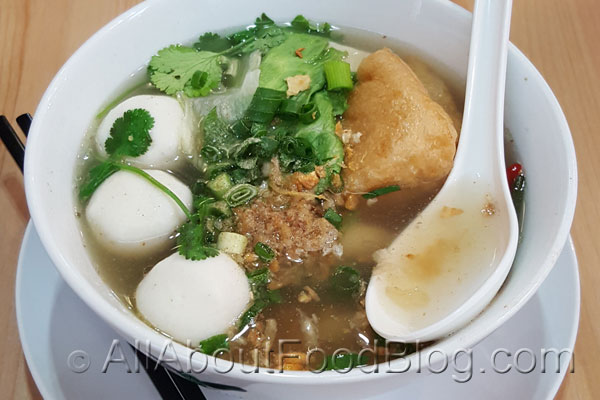 Medan Cah Kwe Tiau – $13 – Fried flat rice noodles with BBQ pork, Chinese sausage, prawn, fish cake, egg, shallot, bean sprout
I went with my usual choice of kwetiau. Kwetiau is one of a few baselines I used to decide on my scoring. They gave quite a generous portion for the price. The ingredients are not premixed, so you are able to exclude some of the ingredients from the list (i.e. you can ask for no pork or no seafood).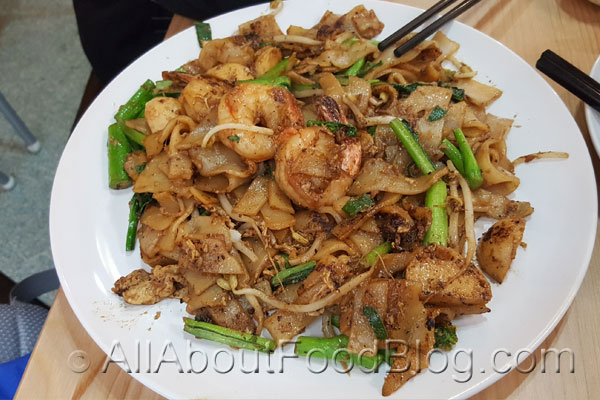 Nasi Lemak Komplit – $11 – Coconut rice served with fried chicken, beef curry, boiled egg with sambal, peanut, anchovy fish, crackers, cucumber, fried shredded coconut
Nasi lemak originally comes from Malaysia. However, some parts of Indonesia (especially Sumatra), does offer similar rice dish and call it 'nasi lemak' as well. Their fried chicken, albeit quite small, was quite good. However, the sambal potato was the star of the dish. They were so good.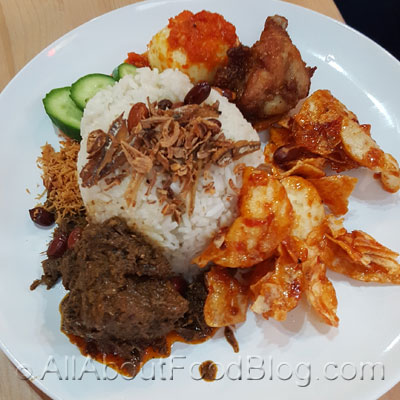 Nasi Simangunsong – $13 – Steamed rice served with stir fry kangkung (water spinach) & fried chicken.
Nasi simangunsong is the one thing that we have never heard of. It's quite an interesting mix of fried chicken and water spinach. I am quite curious about the prawn they put on top of the rice. Although it's a nice surprise addition for us. People with seafood allergies might not be too thrilled.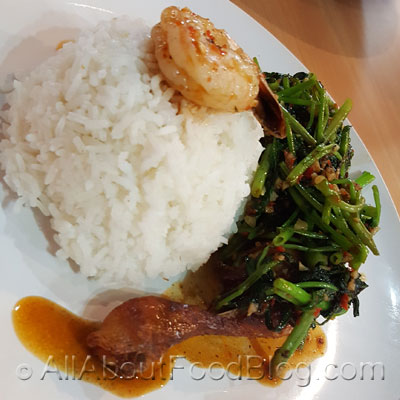 The final verdict for Medan Ciak
I quite enjoyed the kwetiau from Medan Ciak. Their other dishes really felt like having a real Indonesian dish in a typical Indonesian restaurant.
Did you know?
Medan Ciak can be quite busy these days due to the sheer number of Indonesians eager to try.
Rating for Medan Ciak:  
7.0 / 10
Taste: 7.0 / 10
Price: $11 – $14 per main
Place: 7.0 / 10
Details:
Shop 3 / 460 Elizabeth Street, Surry Hills NSW 2010
+61 403 363 326