Saab Wer Review:
We went to have lunch in Newtown on the weekend. Our choice went to this bright pink restaurant that is closer to the University of Sydney than the Newtown station, Saab Wer Thai Esan.
Their lunch menu is super cheap (by Sydney's standards). Most of the dishes are $7.50. You will need to pay more for seafood or duck meat.  Just like most Thai lunch places, you order the dish you want with the meat of your choice.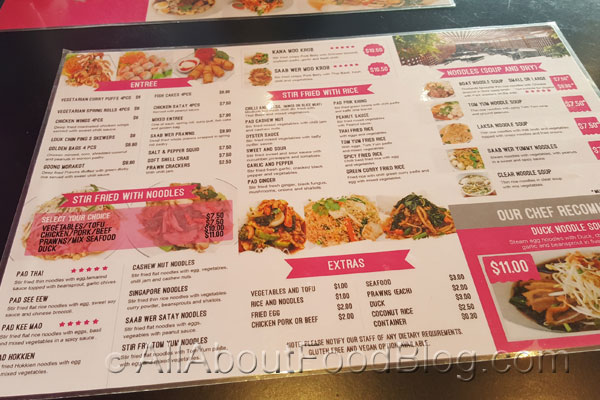 Soft Shell Crab – $7.50
It was quite a generous portion of soft shell crab. It was also not disappointing taste-wise.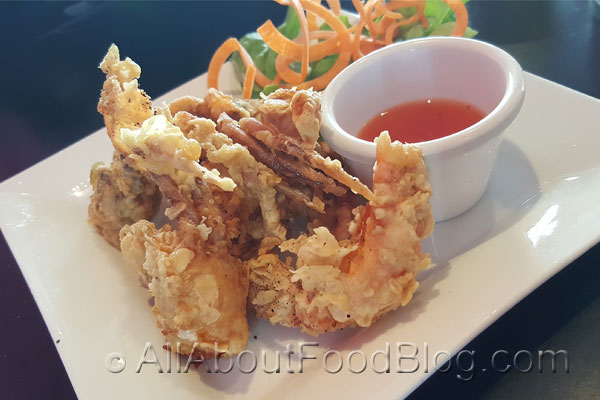 Laad Na Mee Krob – $7.50 – Crispy egg noodles, Chinese broccoli, egg and gravy sauce with chicken
This dish is known in Indonesia as Ifumie. It is a combination of thick egg soup and crispy egg noodles. It was one of my favourite dishes growing up in Indonesia. The difference in this dish was in the noodles. Instead of the usual thin egg noodles, we got a bowl of massive egg noodles.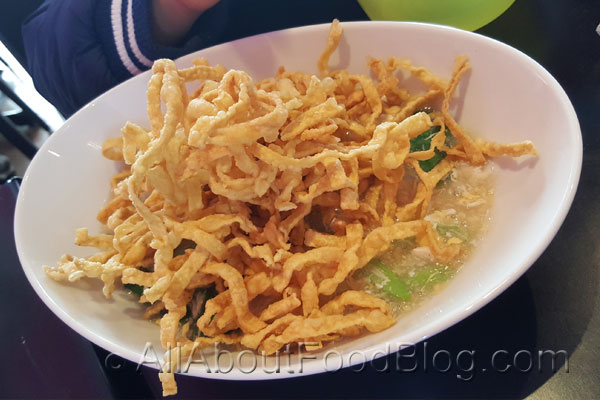 Beef Thai fried rice – $7.50 – with eggs and vegetables.
The obvious safe option when you are trying a new restaurant. Their portion was quite big for the price.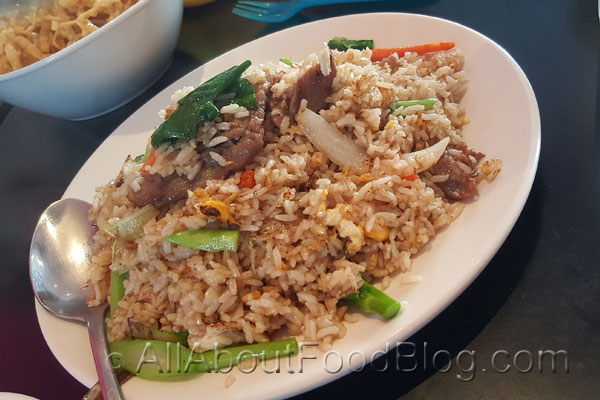 The final verdict for Saab Wer Thai Esan
Saab Wer Thai Esan is a good place if you want to have fast and painless lunch with acceptable quality and big portion.
Did you know?
There are a lot of Thai restaurants in Newtown, especially along King Street. Most of them offered similar range of dishes. Saab Wer Thai Esan chose to compete for price-sensitive customers.
Rating for Saab Wer Thai Esan:  
6.5 / 10
Taste: 7.0 / 10
Price: $7.50 – $11 per lunch main
Place: 6.5 / 10
Details:
105 King Street, Newtown NSW 2042
+61 2 8580 1345