Shinsen Review:
Japanese Dining Bar by Shinsen is a new-ish restaurant (I'm pretty sure they were just opened at the beginning of the year) in Ashfield. Interestingly, they opened up the shop right next to another, and more established, Japanese restaurant in the area.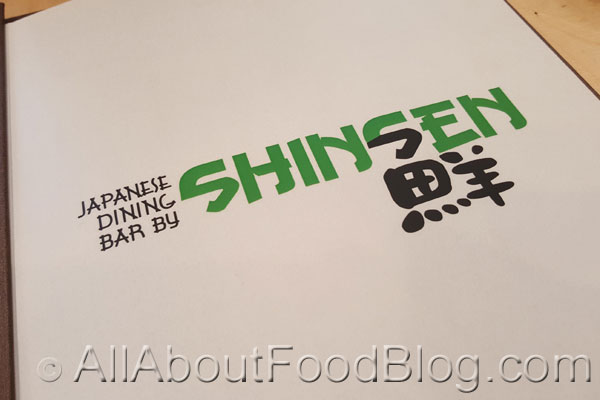 They have quite an assortment of Japanese dishes in their menu
Teriyaki Salmon dinner box – $12.80 – comes with edamame, salad, deep fried, sushi rolls, inari, Japanese pickles, miso soup and rice
They have a special menu, a variety of bento box for dinner. They charge a flat fee of $12.80. It was a very good value for money considering you got a few tempura pieces, sushi and the main dish.
It is seriously the best value for money for any bento box I've ever ordered in Australia.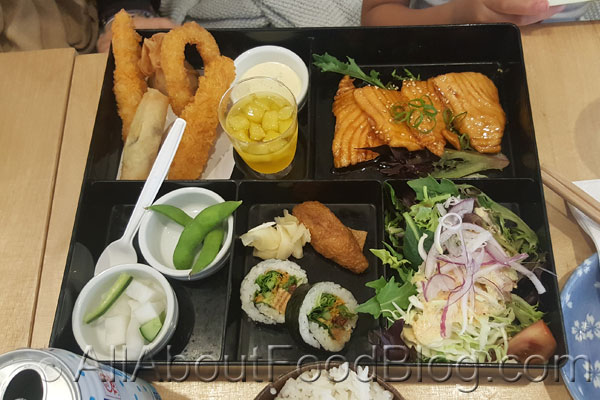 Crab Don – $11.80 – Crispy soft shell crab with cod roe cream on rice
Soft shell crab is generally served in Japanese restaurant as entrée. I love how they combined the crab with others to make the main dish. The portion was bigger than your normal Japanese dish.
Sukiyaki Nabe – $14.80 – Sliced beef, fresh vegetables, taro noodles, and tofu in sukiyaki sauce with udon
Their sukiyaki nabe was also quite large and could probably share it with a friend. It is a great winter dish or if you want something warm.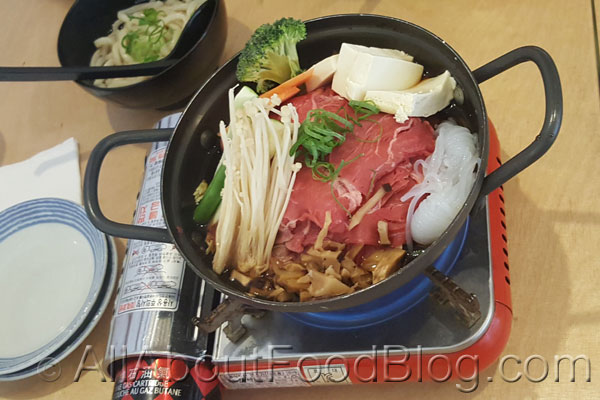 Sushi
They have quite a large selection of sushi. A lot of them are fusion-type sushi. The following images are the sushi that we have ordered from our previous visits to Shinsen. They were quite comparable to good sushi restaurants in the city in terms of price and taste.
Aburi Salmon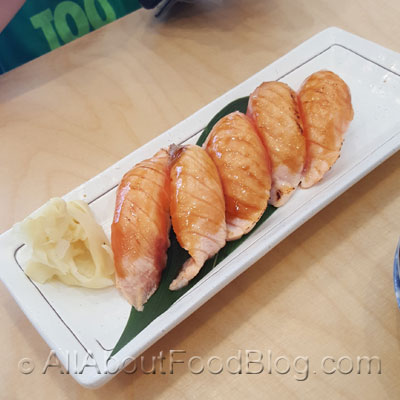 Volcano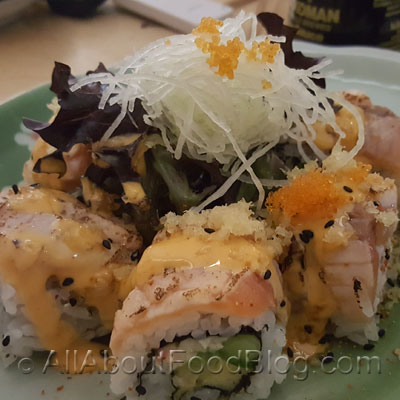 Salmon and Ikura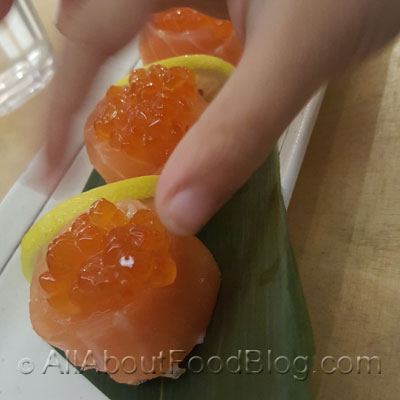 Dragon Roll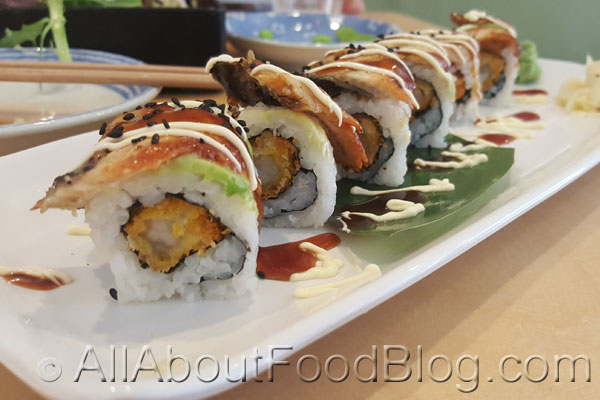 Crunchy Salmon roll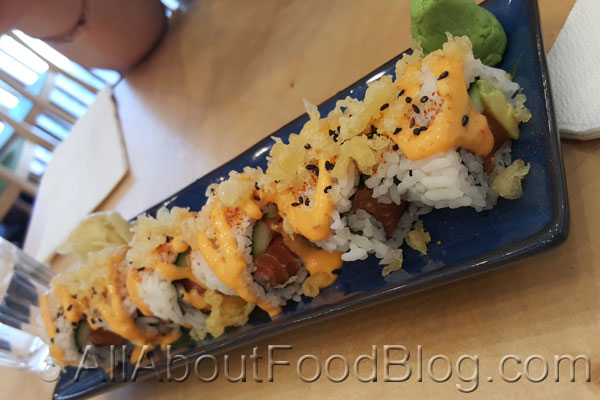 The final verdict for Japanese Dining Bar by Shinsen
Japanese Dining Bar by Shinsen is a great place to have your daily fix of Japanese food.
Did you know?
Ashfield is more famous for the many Chinese restaurants in the area. They are also the place of one of the more famous kebab shops in Sydney.
Rating for Japanese Dining Bar by Shinsen:  
7.5 / 10
Taste: 7.5 / 10
Price: $12.80 Bento Box for dinner
Place: 7.0 / 10
Details:
215 Liverpool Road, Ashfield 2131
+61 2 8021 8051