Pancakes on The Rocks Review:
Almost seven years ago, I wrote my very first article on All About Food Blog. The article was about Pancakes on The Rocks at its original place at The Rocks, Sydney. The restaurant is now more like a chain restaurant with seven restaurants spread across Sydney and Gold Coast. Pancakes on The Rocks Beverly Hills was quite full when we got there and we were there for early dinner.
Calamari – $9.95 – Crumbed and deep fried, served with tartare sauce and a wedge of lemon.
This calamari is quite possibly the worst dish that you can ever order in Pancakes on The Rocks. If you want something to share at the beginning, I suggest having the wedges or nachos.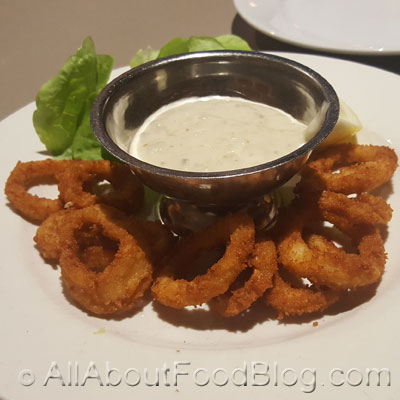 Mexicana – $15.95 – Spicy Mexican beef sauce, spicy Tomato salsa, special tomato sauce, tasty cheese, guacamole, sour cream and shallots, served on a bed of mixed lettuce….. One of our best sellers!
Crepes is one of their main attractions at the restaurant. Mexicana is my friend's favourite there. It was pretty refreshing.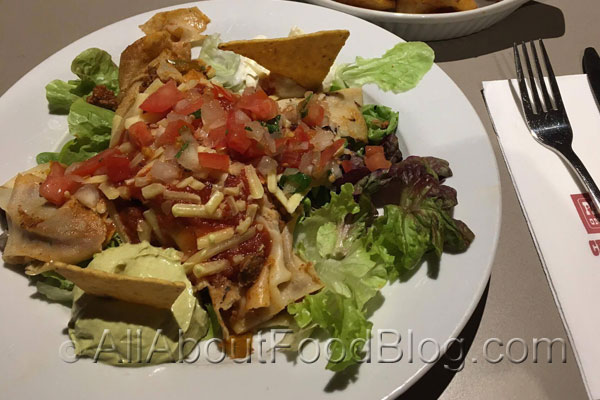 Beef Ribs – $35.95 – Tender and juicy marinated and grilled in tangy barbeque sauce. Served with golden potato wedges and mixed lettuce. Add sweet chilli $2.00 Add sour cream $2.00
The price of beef ribs has increased by around $10 from when I started writing food blog. Unfortunately, this increase in price is not followed by increase in portion size nor increase in quality. The only difference was the wedges. Instead of the fluffy wedges, they now had this curly wedges. We were quite unsure about the shape, but it turned out to be better than the fluffy ones.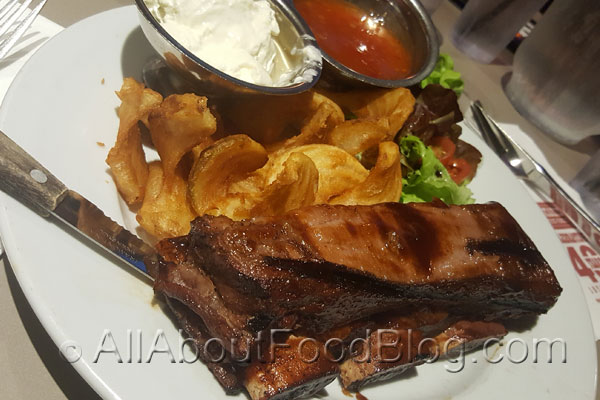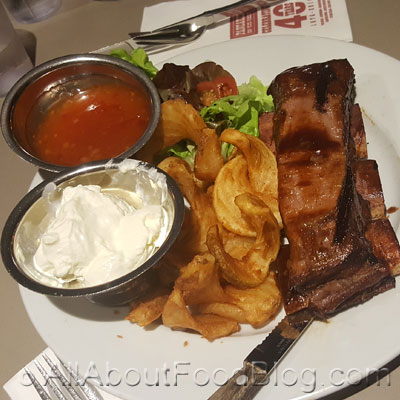 The Ultimate – $15.95 – Crepes filled with cream cheese and sultanas, served with raspberry coulis and vanilla ice cream.
The ultimate is probably the only reason why I kept coming back to Pancakes on The Rocks. As the name suggested.. it's THE ULTIMATE!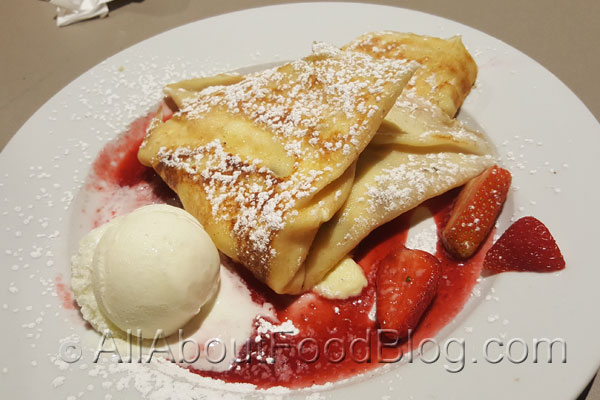 The final verdict for Pancakes on The Rocks Beverly Hills
I guess 6 years without any meaningful updates to the menu did not really hurt the number of customers visiting Pancakes on The Rocks. However, it was probably my least favourite branch so far.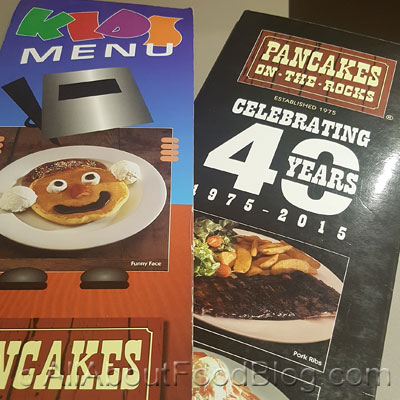 Did you know?
Beverly Hills in Sydney is vastly different than Beverly Hills in California.
Rating for Pancakes on The Rocks Beverly Hills:  
6.5 / 10
Taste: 6.5 / 10
Price: $12 – $36
Place: 7.0 / 10
Details:
Corner of King Georges and Stoney Creek Roads, Beverly Hills 2209
+61 2 9580 7200
http://www.pancakesontherocks.com.au/