Revolver Café Review:
A few weeks ago, I met with Mike from Race Brunch Repeat in a Christmas party.  In our conversation, he mentioned a café called Revolver in Annandale. Mike actually wrote two articles in his blog about Revolver Café… that has to mean something!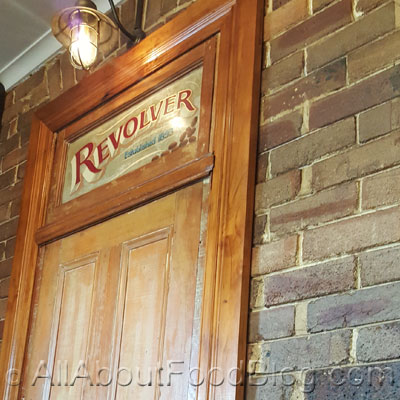 I decided to have a brunch at Revolver Café on a Thursday afternoon. The café was located in a quiet corner in Annandale. However, the café itself is definitely not quiet. They have quite an assortment of dishes for brunch and their baked eggs are quite famous. On this occasion, we had to skip the baked eggs for its special.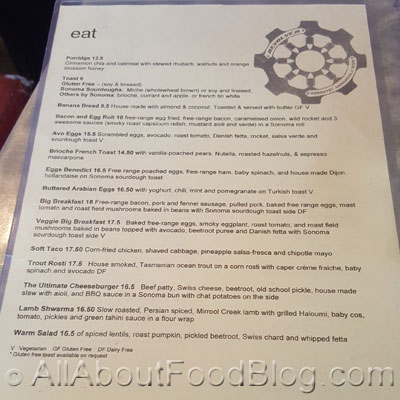 Lamb Cutlets – Special – Lamb cutlets with Harissa, quinoa, and feta cheese.
This dish was their weekly (?) special. We were sold on the combination of lamb cutlets and harissa. The cutlets were beautiful and the quinoa was very refreshing. To top it off, they served the lamb cutlets with a side of pita bread. It became this monstrous entrée and main dishes!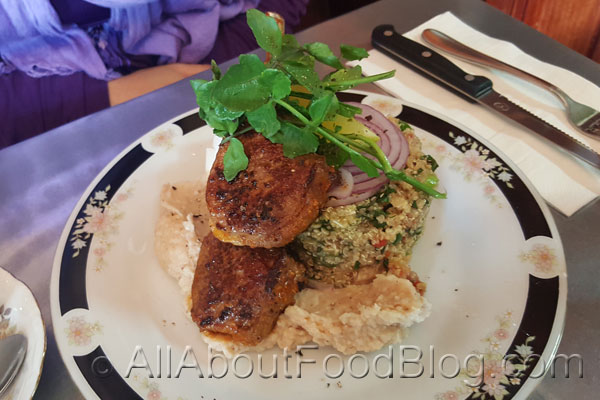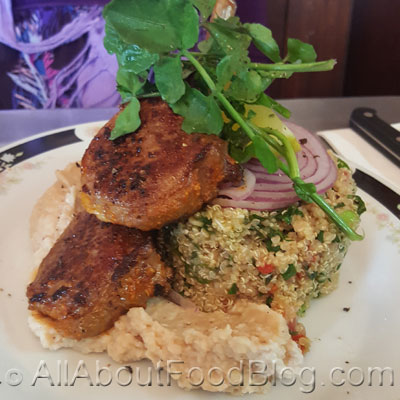 Trout Rosti – $17.5 – House smoked, Tasmanian ocean trout on a corn rosti with caper crème fraiche, baby spinach and avocado DF
I love ocean trout… I love smoked ocean trout… I love corn rosti (we, Indonesians, know it as bakwan/dadar jagung). This dish was begging to be chosen!
I was pretty happy looking at the gigantic rosti arrived on my table. It was so big that the trout looked like tiny sprinkles. The caper creme fraiche managed to tie the different elements beautifully.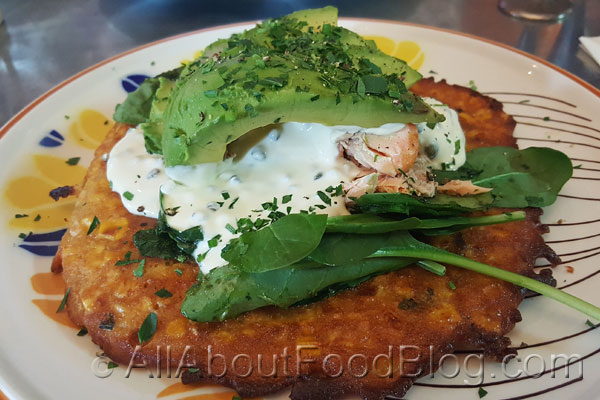 Boost – $4.0 – Echinacea, Siberian ginseng, spearmint, ginger & yuzu citron honey
Sometimes presentation is equally, if not more, important than the actual taste. It gives you an extra dimension of enjoying something, even if it's as simple as drinking tea. With Revolver's boost tea, they give you a little hour glass to let you know when the tea is ready to be enjoyed. Oh, last but not least, the boost tea tasted great!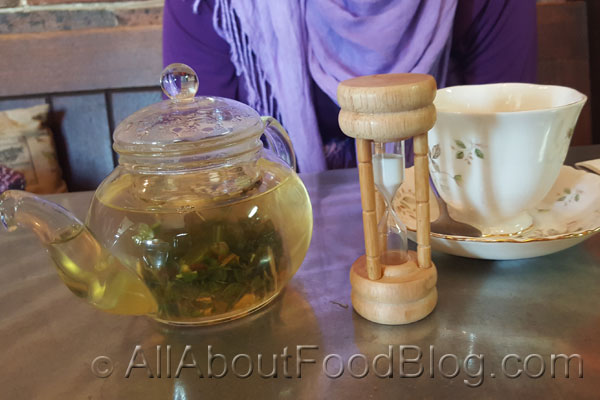 Iced Coffee – $4 small / $6 large
When it's 37 degrees outside, you will want this iced coffee!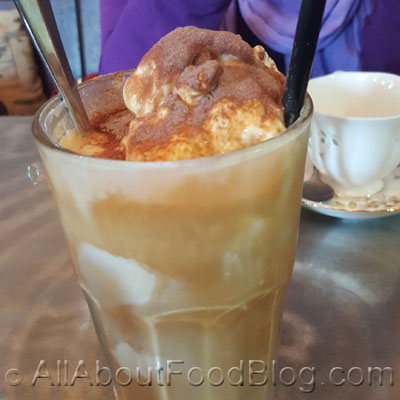 The final verdict for Revolver Café  
With everything costs less than $20 at Revolver Cafe, it is obvious that they are one of the best brunch destinations in Sydney! To top it off, their dishes, drinks, and service were great!
Rating for Revolver Café:  
8.0 / 10
Taste: 8.0 / 10
Price: $10 – $17.50
Place: 8.0 / 10
Details:
291 Annandale Street, Annandale NSW 2038
+61 2 9555 4727