Jasmins Lebanese Restaurant Review:
This week, we will review a Lebanese restaurant that people talked about (at least in my circles). The restaurant name is Jasmins and it is located in Lakemba.
The restaurant itself is far from the words 'fancy' and 'glamorous'. They are more like 'down to earth' kind of restaurant. Apparently, their falafel is quite famous and it is not something that I would normally order. Luckily, they give two falafels in every mixed plate. And I have to agree, they are the best I've ever tasted in Sydney.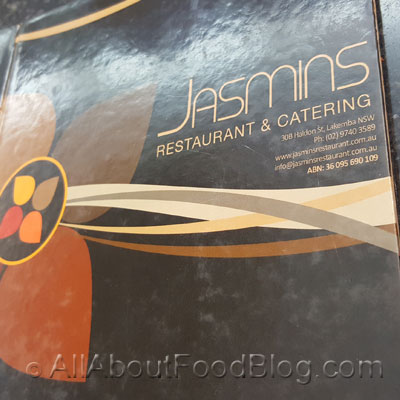 As with any other Lebanese restaurants in Sydney, you were given complimentary bread, hommus, tabouli, and vegetables at Jasmins. They also gave us a few different sauces: garlic, chili, tomato, and BBQ.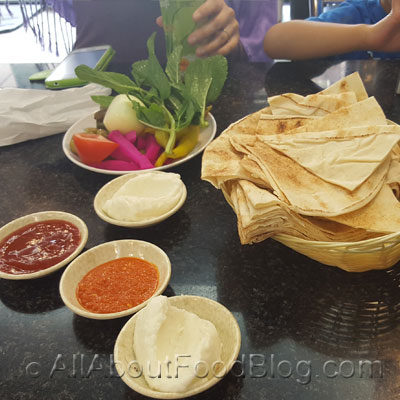 Mixed plate (all shish kebab) – $16.50 – hommus, baba ghannouj, tabouli, falafel + lamb shish kebab (3 skewers)
When you see their mixed plate section in the menu, they were all pretty much the same thing, except for the meat. Basically you get hommus, baba ghanouj, tabouli, 2 falafel and onions.
My wife tried the lamb shish kebab first and warned me that we would be coming back for more. It has become our thing when we tasted something very good. I had no idea that shish kebab could be that good.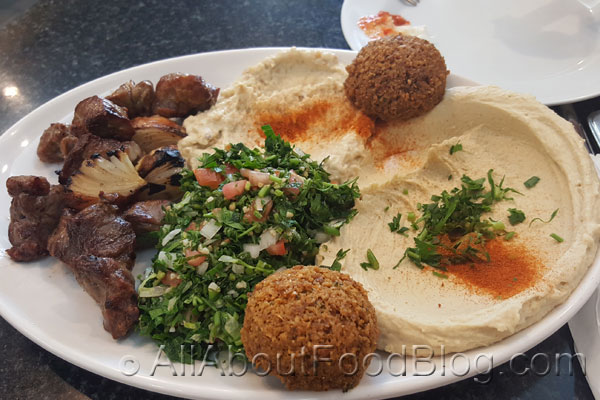 Lamb Shawarma (doner kebab) – $12.00 – marinated steaks + spices cooked on rotating skewer
The lamb shawarma was quite salty when eaten on its own. You should create your own kebab with the complimentary bread, vegetables and sauces provided.
Fried Bread – $6 – Fried wedges of Lebanese Bread – great with dips
I agree with the description. The fried bread is nice when enjoyed with dips. If you read my blog all these years, you should know that I like something crunchy in my meal. The fried bread suits perfectly.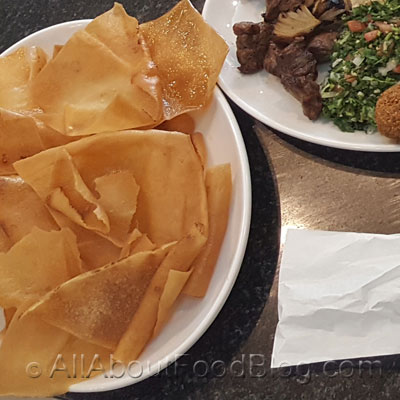 Kefta Skewer Pack – $11 – 2x Skewers of Kefta, Hot Chips + juice
For the kids menu, we ordered the kefta (or kofta) skewer pack. It was quite a sizeable meal for the little one.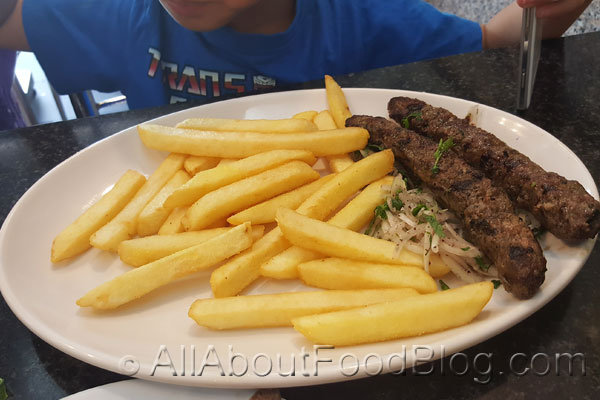 The final verdict for Jasmins Lebanese Restaurant
The falafel and shish kebab at Jasmins Lebanese Restaurant were on a different level! We thoroughly enjoyed our lunch and would definitely come back for more!
Did you know?
There are quite a lot of Middle Eastern shops and restaurants in Lakemba. They also hosted one of the largest Eid in Australia.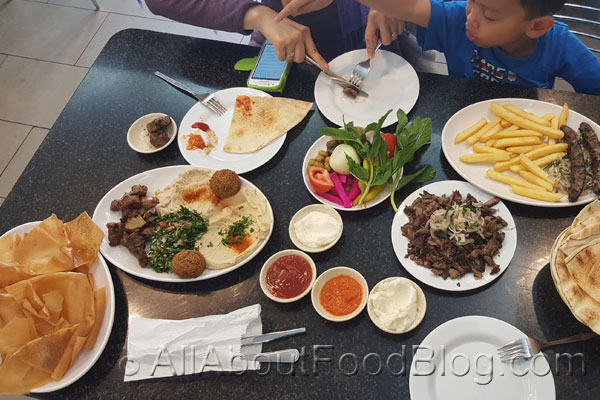 Rating for Jasmins Lebanese Restaurant:  
8.0 / 10
Taste: 8.0 / 10
Price: $12 – $16.50 main dish
Place: 7.5 / 10
Details:
30B Haldon St, Lakemba NSW 2195
+61 2 9740 3589
http://www.jasminsrestaurant.com.au/