Butcher and the Farmer Review:
We went to butcher and the farmer because our little one saw the tram that we could dine in when we first visited Glebe Tramsheds.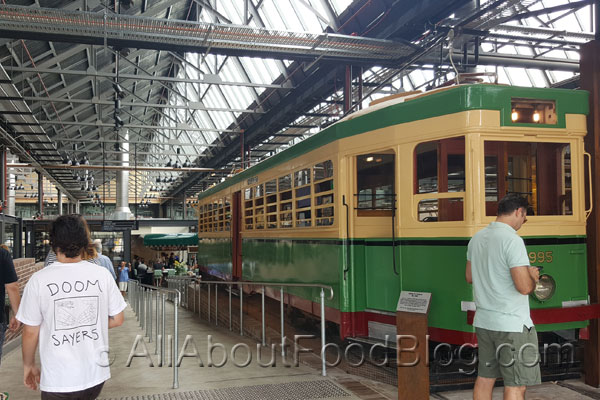 The menu is predominantly showcasing different (steak) cuts from different parts of the country.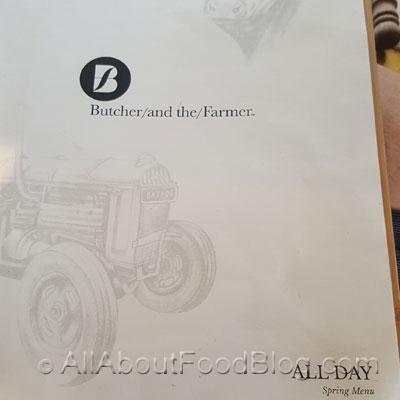 Steak Tartare with traditional garnishes – $18
It was quite a boring-looking steak tartare. It was pretty decent but definitely not the best out there.
Smoked Beef Short Rib 2 year old grass fed Angus – $37
I love their short rib! I think this is the dish worth coming back for.
Also, it's worth noting that (just like in other fancy steakhouses), their steak does not come with side dishes and condiments. You have to order them separately.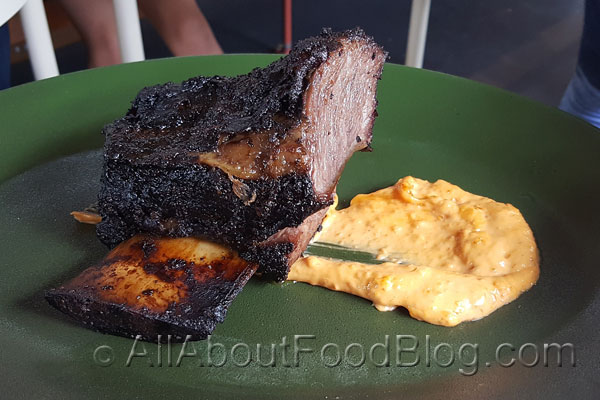 Grilled Asparagus with lemon and parsley – $8
Grilled asparagus was one of the side dishes we ordered that day. There wasn't anything worth noting.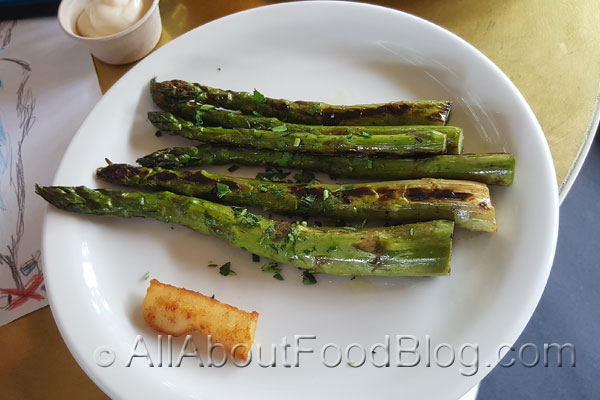 Chips – $6
We consider chips to be an integral part of dining experience in great steakhouses. Considering that these restaurants have top-of-the-range cuts, poorly-made chips could ruin the overall dining experience.
I think the chips could carry its own weight.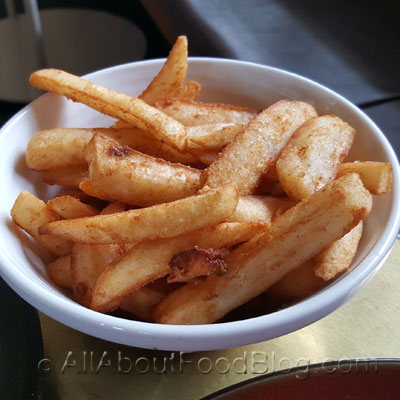 Spit Roast of the Day 350gr – $25
The spit roast of that day was lamb. It was beautiful. Also, I think it was the best value for your money in the restaurant.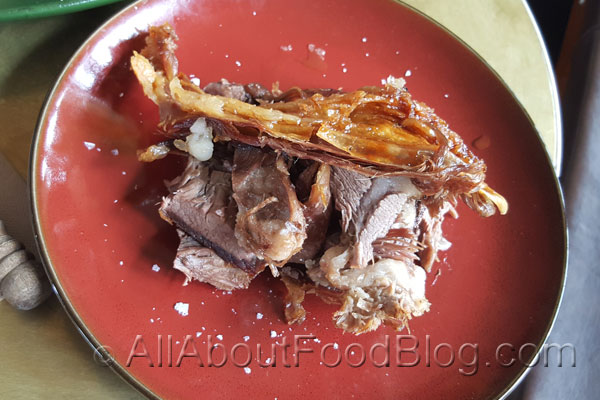 Kids fish and chips – $10
It is probably one of the fanciest fish and chips for kids I've ever seen. Instead of battered fish, it was grilled fish.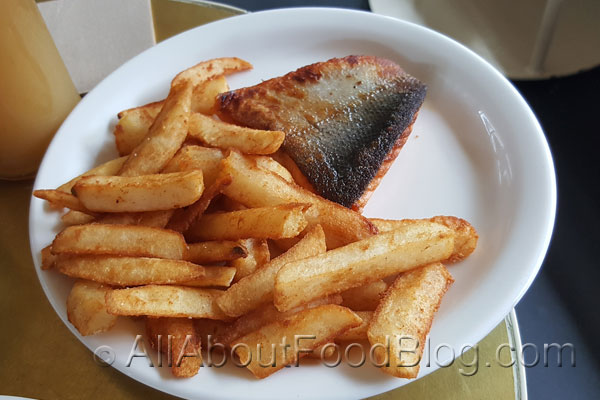 The final verdict for Buther and the Farmer
Dining in a tram is a big plus for kids (and adults alike!). We are happy that Butcher and the farmer also has nice and reasonably-priced dishes to go with it.
Did you know?
Jumping into their website, I could see a few different menu items for different occasions. They are also open from 8 am – 10 pm 7 days a week. That's quite a long opening hours!
Rating for Butcher and the Farmer:  
7.5 / 10
Taste: 7.5 / 10
Price: $18 – $37 main
Place: 8.0 / 10
Details:
Tramsheds Harold Park, Shop 7
1 Dalgal Way, Forest Lodge NSW 2037
+61 2 8629 8800
http://butcherandthefarmer.com/