7 / 10

Taste: 7/10

Price: $35 per person

Place: 8/10
Review:
Musashi dining bar is a special type of Japanese restaurant called Izakaya. Wikipedia defined izakaya as 'Japanese drinking establishment for after-work drinking'. Historically, izakaya paid more attention to its assortments of drinks. However, Musashi also developed a nice range of platters that can actually be enjoyed on its own.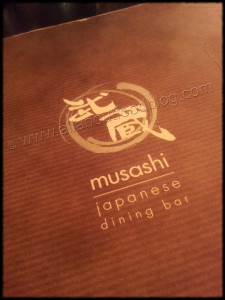 Two of our first dishes came in sizzling hot plates. It was perfectly cooked BBQ John Dorry slices with sides of vegetables and Teriyaki sauce. We were then indulged by the succulent Wagyu Yakiniku. I couldn't get enough of medium-rare beef, wagyu-style.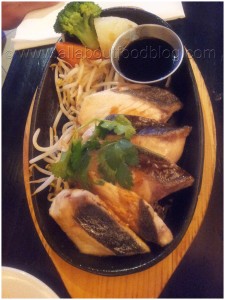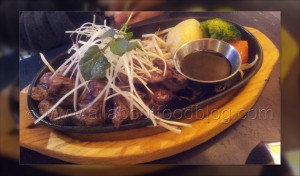 Their Aburi Salmon Sushi was really interesting. It was very lightly grilled and pre-soaked in soy sauce. 5 slices of sushi were laid out on top of pandan leaf with a blob of wasabi. If you need more rice and less meat, I suggest you order Onigiri Sake – Salmon Onigiri. It's a traditional Japanese rice ball with a twist of salmon.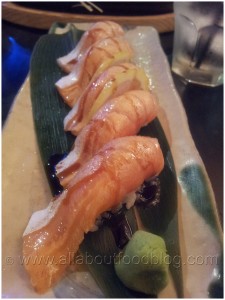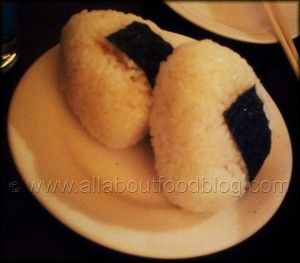 Personally, I think Musashi's best dish of the night was its Musashi Bento Box. It was a bento box like no other and packed with loads of goodies: 1 crumbed deep fried prawn, 1 crumbed deep fried fish fillet, 1 potato croquette, 4 pieces sushi, 2 pieces sushi roll, teriyaki chicken and 10 pieces sashimi. This bento was like a showpiece of half of the menu!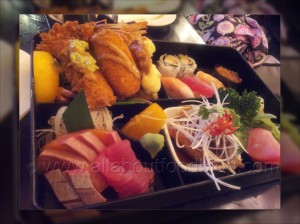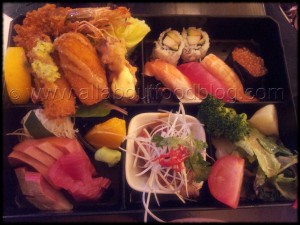 As an izakaya, Musashi had a nice range of mocktails and cocktails. For me, it couldn't get any better than a refreshingly sweet Musashi Blue – Lychee. If you still have enough room after all these, then Green Tea Brulee would be the perfect ending to the night.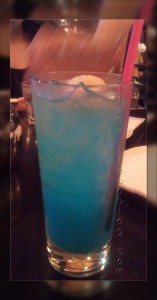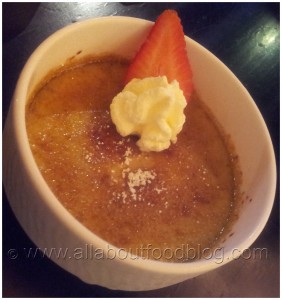 The final verdict: If you were to order one dish, then my advice was clearly the Musashi Bento Box in Musashi Dining Bar. It had the most complete elements in a bento box!
Did you know?
Musashi is located on the Capitol Square. It is also the home of Capitol Theatre, best place in town to watch plays. For computer enthusiasts, the second floor of capitol square is a heaven on earth.
Musashi used to have an excellent okonomiyaki. For some reasons, they are not doing it again.
Details:
447 Pitt Street, Sydney, NSW 2000
+61 2 9280 0377
http://www.musashirestaurant.com.au/ (The Website is currently inactive)