Naughty Nuri's Warung Review:
During our visit to Melbourne at the end of last month, we went to eat at an Indonesian restaurant with our friends from Melbourne. Historically speaking, Indonesian restaurants in Melbourne are never on par with Sydney ones. So, I did not put any expectations to this week's restaurant, Naughty Nuri's Warung.
A lot of the dishes in Naughty Nuri's Warung are spicy… like really spicy by non-Indonesian standard (and by my standard). So, please be mindful of the two chilis icon.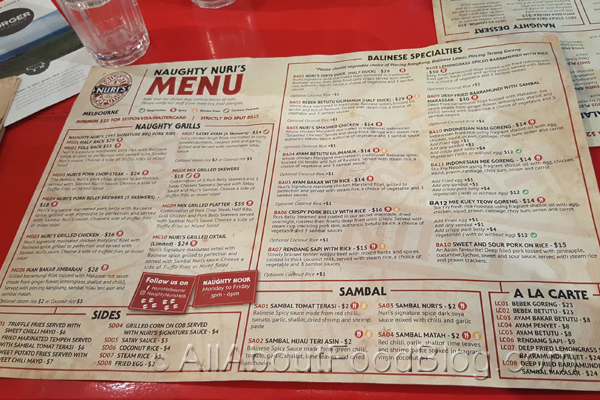 Naughty Nuri's 1995 signature BBQ pork ribs – $29 half rack – Nuri's signature marinated pork ribs with Balinese spice, grilled to perfection.
BBQ pork ribs is the signature dish for Naughty Nuri's. The difference with all of the other pork ribs in Australia is that this one was very spicy.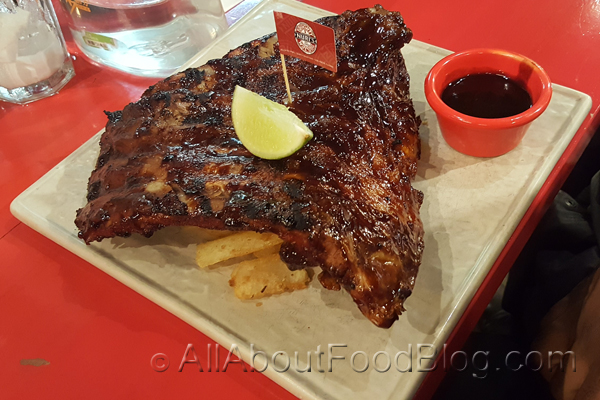 Ikan Bakar Jimbaran – $28 – Grilled barramundi fillet topped with Makassar hot sauce (made from ginger flower, lemongrass, shallot and chilli), served with placing kangkung, sambal hijau teri asin and sambal matah.
The grilled fish was also quite spicy. Somehow I could still eat it. It is wise to order the optional steam rice $2 or Coconut rice $3. Rice lessens the spice level.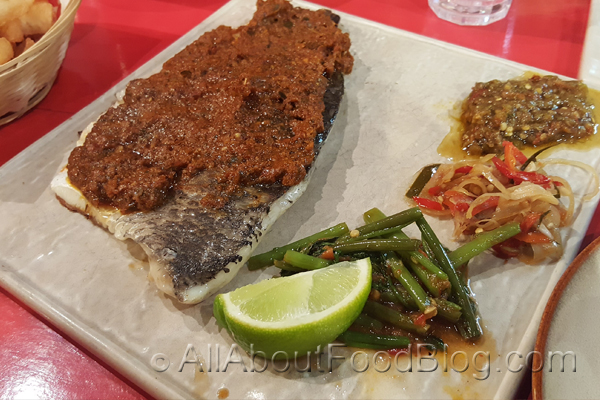 Nuri's Dirty Duck (half duck) – $29 – Nuri's signature duck marinated then simmered in traditional Balinese spices, then deep fried until crispy.
Along with the BBQ pork ribs, this duck is why people visit Naughty Nuri. Please be mindful that this dish is for half a duck. So, it is quite a big dish!
This dish along with the next two also came with three chilli sauces and a choice of vegetables: plecing kangkung, Balinese lawar and plecing terong goreng.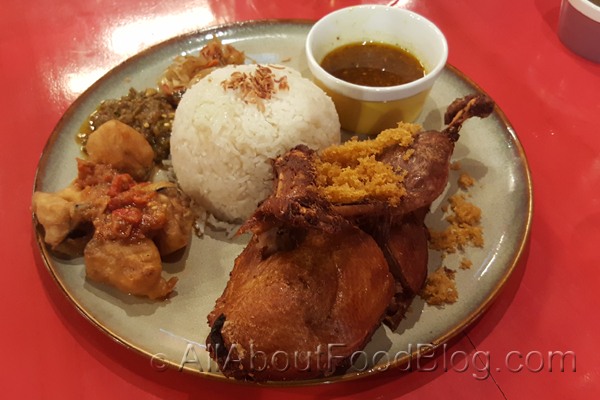 Crispy pork belly with rice – $16 – Pork belly steamed and coated in our secret marinade. Served with pork crackling.
One of our friends ordered the pork belly dish. It looked quite small when compared to the ribs, fish and dirty duck.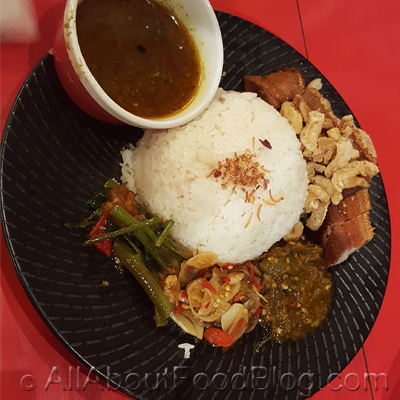 Ayam betutu gilimanuk – $14 – Whole chicken maryland marinated in traditional Balinese spice, braised till tender and full of flavours.
My friend commented that the chicken in the Australian version was quite large when compared to Indonesian chickens.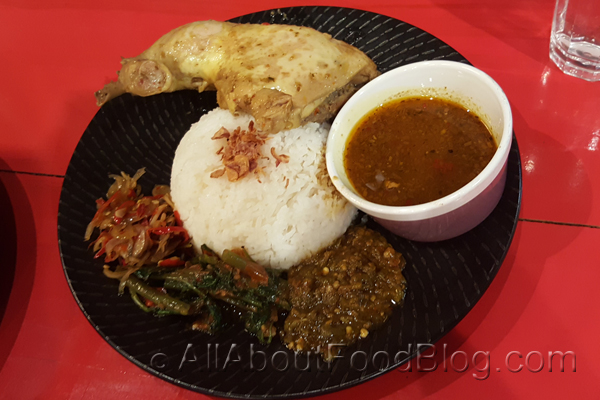 Monster Bakso – $8 – Giant beef ball in traditional pepperish clear soup served with a side of sambal tomat terasi.
The monster bakso was my son's order. Unfortunately they came in last and was probably forgotten until we asked them. It was quite different when compared to our usual Indonesian bakso.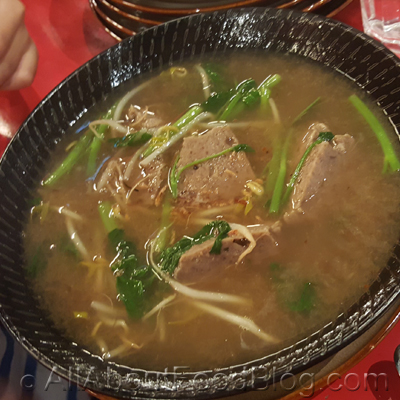 Truffle fries served with sweet chilli mayo – $6
We ordered some fries to appease the little guy because of the monster ball fiasco.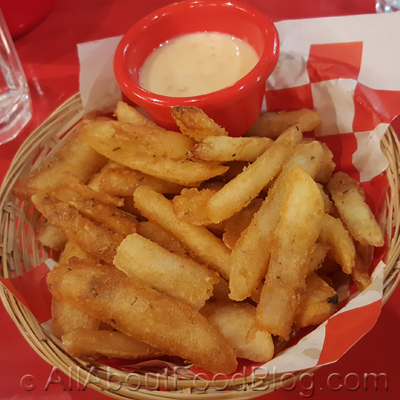 Es Teler – $9 – The classic Indonesian fruit cocktail of avocado, coconut, nata de coco and jackfruit.
Es teler is probably an all-time favourite dessert for Indonesian people. Its literal translation to English is 'Drunken Ice'.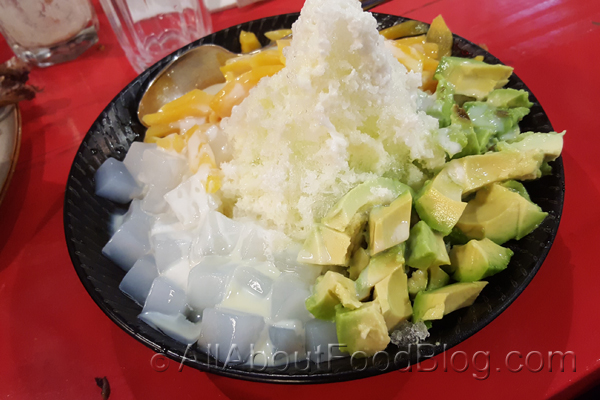 The final verdict for Naughty Nuri's Warung
Naughty Nuri's Warung is one of the best Indonesian restaurants I have every tried in Australia. They could probably be amongst one of the best in my list. Unfortunately, their service is letting them down considerably.
Did you know?
Naughy Nuri's Warung is originated from a small warung in Ubud, Bali. I have been to its original site, but I ironically I enjoyed the one in Melbourne better. It just lacks the Balinese scenery.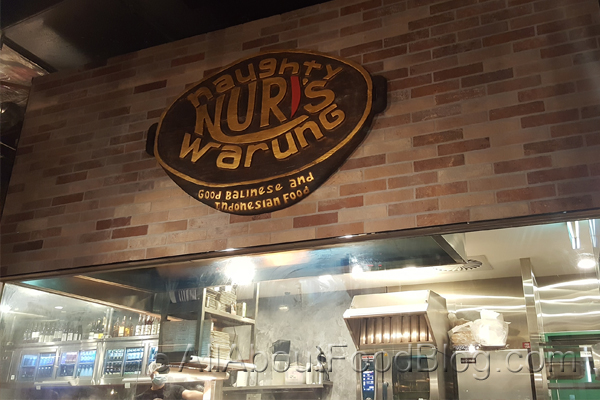 Rating for Naughty Nuri's Warung:
8.0 / 10
Taste: 8.0 / 10
Price: $14 – $59 per main dish
Place: 8.0 / 10
Details:
Shop 317, Level 3, Melbourne Central
+61 3 9650 6828
http://www.naughtynuris.com.au/