Product Review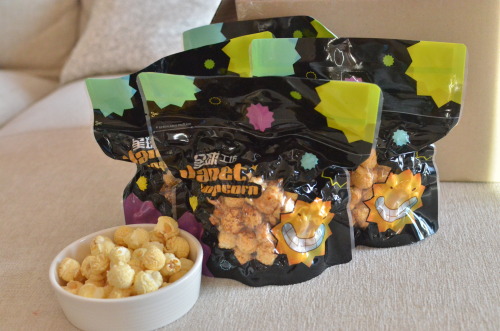 Around mid-January, I received an email with a header: We want to send your our Popcorn. I was so tempted to say 'What are you waiting for?'. However, I am not used to the idea of a product review and have never really done it before.
Long story short, a box of popcorn with six different flavours arrived at my office and the fun started!
Obviously the first one to go was the Original Planet Popcorn as you want to know how 'the original' is supposed to taste. The popcorns were a bit bigger than your usual cinema popcorn and they were very round (like a planet !). The Corn Soup popcorns had a well-balanced flavours. However, I find the name 'corn soup popcorn' has a bit more corn than it's supposed to…maybe some fancy name like 'salt and sugar popcorn' suits better 🙂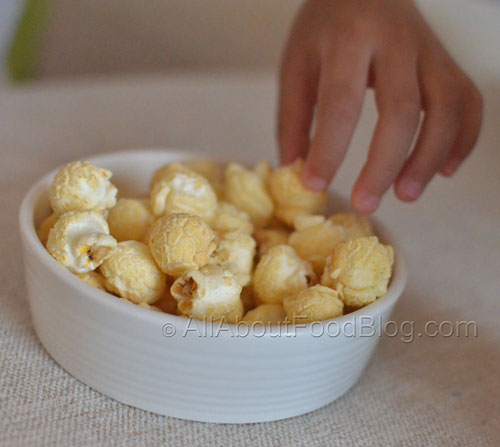 The next two flavours were more on the spicy side. Basil Chicken and Kimchi. It was actually pretty spicy when compared to your normal snacks. My partner is a huge fan of spicy food and quite a hater of snacks. However, she enjoyed the Kimchi popcorn so much that she actually could not wait Planet Popcorn to officially open in Australia!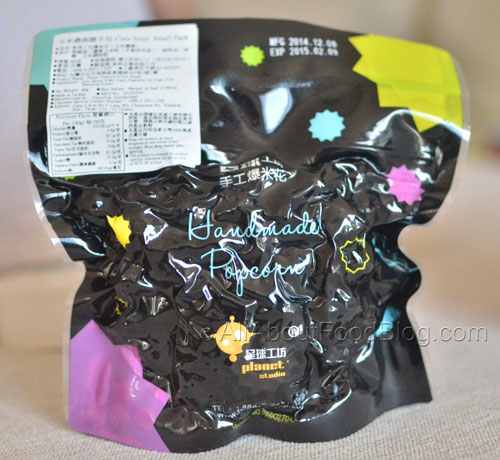 Then we have the 'dessert' type popcorn: Double Chocolate – Premium limited edition put it in the fridge to get the best taste – and Coffee.
These two were more in the sweet side of the spectrum. Double chocolate is supposedly the premium limited edition variant. However, I am not really a big fan of chocolate, so I'm not sure whether I should talk about Double Chocolate.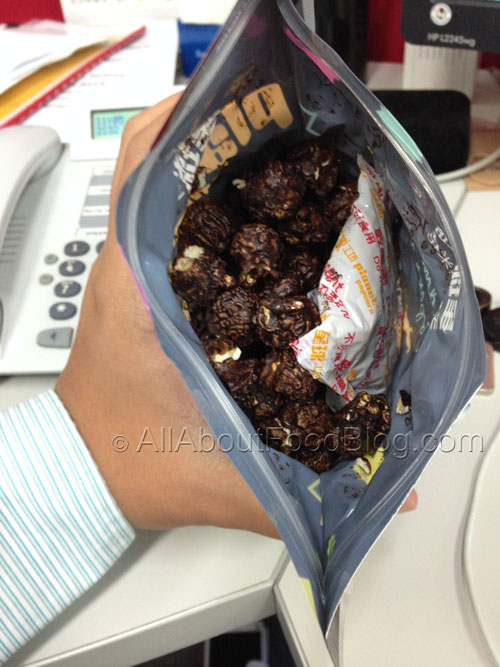 My Personal Favourite: Corn Soup! I think the Corn Soup flavour from Planet Popcorn has the right combination of sweet and salt.
Additional Information from the people at Planet Popcorn
Planet Popcorn was founded in 2010 by a team with energetic and creativity. With the mission of spreading enjoyment and dismissing boredom, we turn plain and ordinary popcorn into a spiritual antidote that rich in enormous power of joyfulness, bringing you an unprecedented experience of happiness!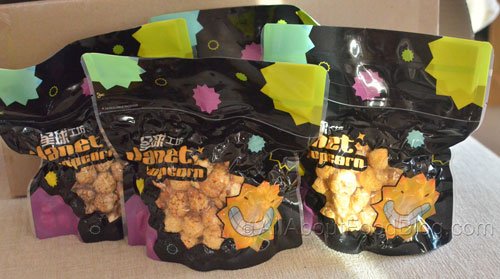 Where can you buy Planet Popcorn?
They are opening their first Australian store in Hurstville Westfield Shopping Centre on Level 1 on the 13th April 2015.
How much does Planet Popcorn cost?
The small pack is $ 9.90 and the medium pack is $ 13.90. Their limited edition – Double Chocolate will be selling in small pack only and it's $ 13.90.
You can also read the following Planet Popcorn Media Release.