Review:
One of my favourite restaurants in Sydney just got a new baby sister in Randwick! Koh-Ya Randwick is part of a group that includes Yakiniku restaurants and noodle bars. Yakiniku is a type of Japanese cooking that let you grill the meat yourself.
Koh-Ya Randwick has a few a la carte dishes. However, the one that got us interested is their buffet menu. They have two types of buffet: Koh-Ya Buffet and Special Bufet. Koh-Ya buffet costs you $36.90 and you can choose from 50 different dishes, three different desserts, and it's all you can eat.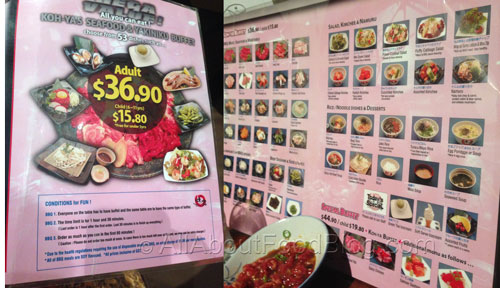 Although it's an all-you-can-eat restaurant, you are only given an hour and 30 minutes at the restaurant. Additionally, you are only allowed to order in the first 60 minutes. That might sound a bit short (especially when compared to 4-hour degustation), however it should be enough time for intense cooking-and-eating combo!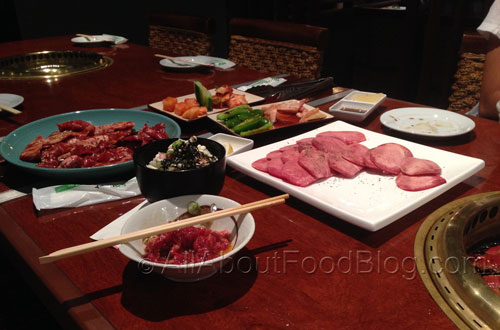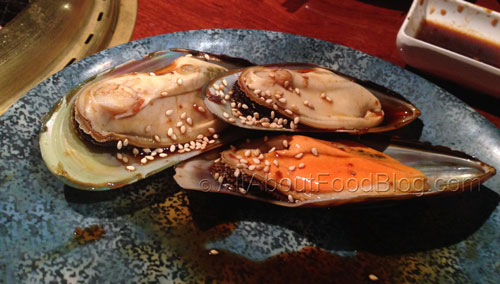 There are only five extra items on the menu for Special Buffet: ox tongue, wagyu beef ribs, spicy chicken, and sashimi salmon and tuna). For these extra items, you will need to pay $8 more. If you are a big fan of sashimi, then the special buffet is a must for you!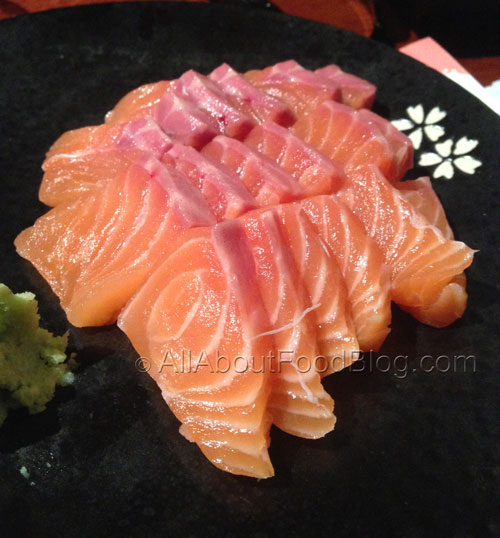 I know most of the things I eat in all you can eat restaurant are either meat or seafood. However, there are some dishes in Koh-Ya to consider, like different types of rice bowls and soups and quite a number of salads.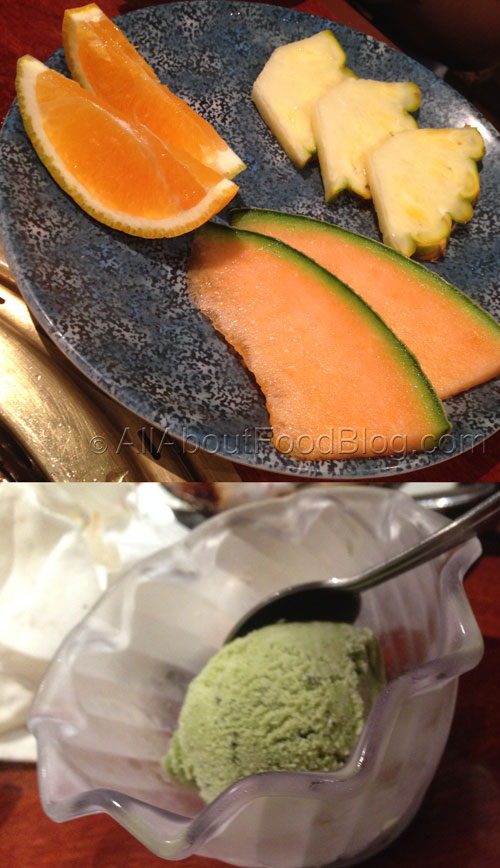 The good things about Koh-Ya Randwick are that they open pretty close to where I live at the moment and they don't use charcoal for Yakiniku – which translates to less smoke.
Did you know?
Koh-Ya also has a branch in Neutral Bay.
The best thing about Koh-Ya Randwick is probably the fact that there is a small children playground on the side!
Rating for:
7.5 / 10
Taste: 7.5.0 / 10
Price: $36.90 for buffet
Place: 7.5 / 10
Details:
36 Perouse Road, Randwick 2031
+61 2 8068 0522
Koh-Ya Randwick's facebook page