Review:
One of the few dessert places that I actually reviewed in my food blog. Tella Balls Dessert Bar was opened at the beginning of this year and so far I have never seen a shortage of customers on weekends. It is only one of a few dessert-only places in Inner West and… to make it rarer… they also open until quite late at night!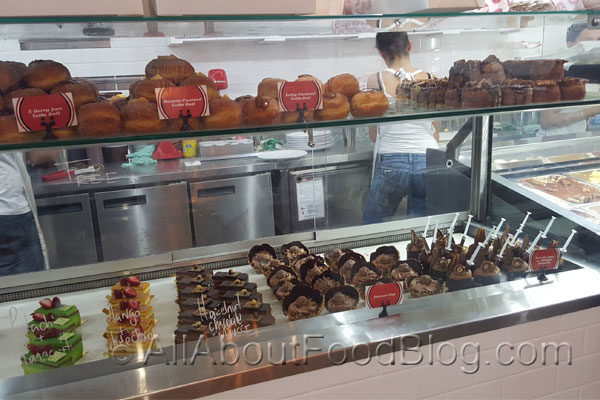 The original Tella Balls Shake (TBS) – $10 – topped with Nutella Tella Ball
This is the one that's originally got everyone talking. When you think about it, it's just a simple Nutella-filled donut sitting on top of a glass of Nutella milkshake. However, our naughty inner self seemingly could not resist the temptation of that ridiculously exciting guilty pleasure!
On a separate occasion, I also tried the salty caramel one with the different being the Salty Caramel filling instead of Nutella.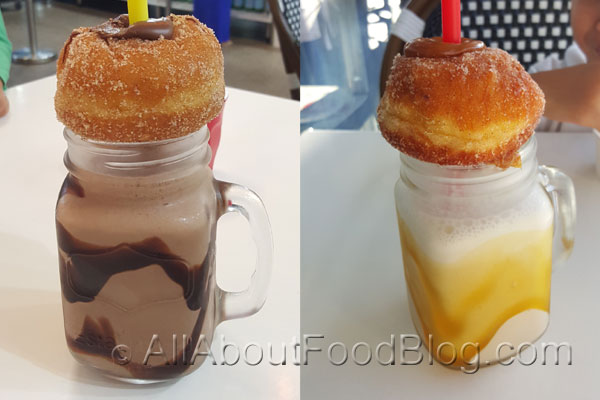 Tella Balls – $9 – Brioche Style Donut Balls injected with your favourite flavours (served with vanilla bean gelato)
If you want just a simple tella ball… well you can't, unless if you order it for takeaway… the simplest you can get is tella balls with a scoop of vanilla gelato for $9. I guess it's a good way to upsell and capitalise on the on-demand seats at the dessert bar.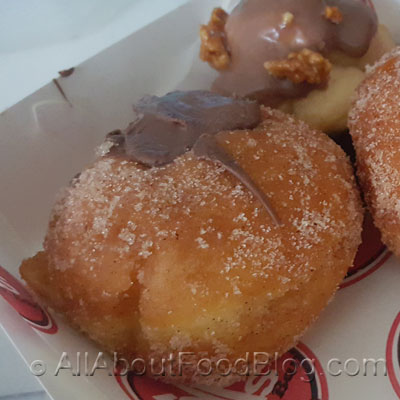 Gelat-dough – $7 – doughy gelato that looks like a donut but tastes like the finest gelato.
One of the more eye-catching things at Tella Balls dessert bar are their gelat-doughs. It's like multi-coloured donuts on a stick in a frozen chamber.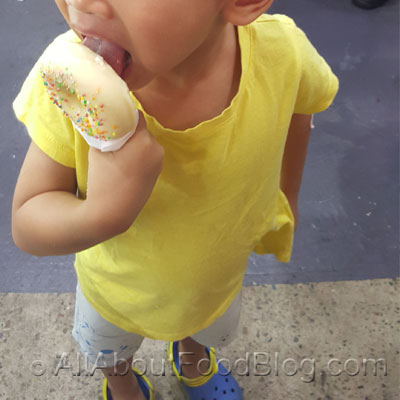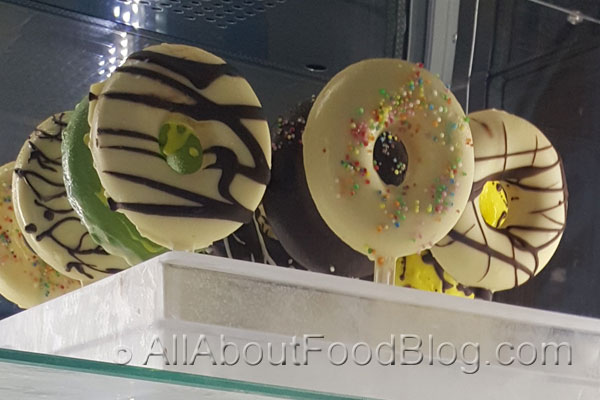 Ferrero Bowl – $13 – A smooth Ferrero Rocher mousse in a choc bowl (served with a vanilla bean gelato)
The same with the tella balls, if you want to enjoy their variety of desserts like the Ferrero Bowl, you will need to pay extra for the scoop of ice cream.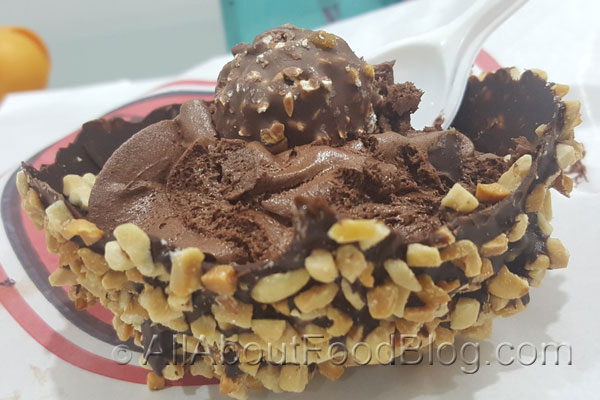 Tella Ball Pancake – $20 – 2 stack buttermilk pancakes with Canadian maple syrup, Cadbury Flake, Belgian chocolate chips, vanilla bean gelato & topped with a Nutella flavoured Tella Ball
If you thought the Tella Balls Shake was already ridiculous, wait until you see the Tella Ball Pancake. It looked like your weekly intake of sugar jammed into one plate. It's a dream come true for Nutella lovers and definitely not for the health-conscious people.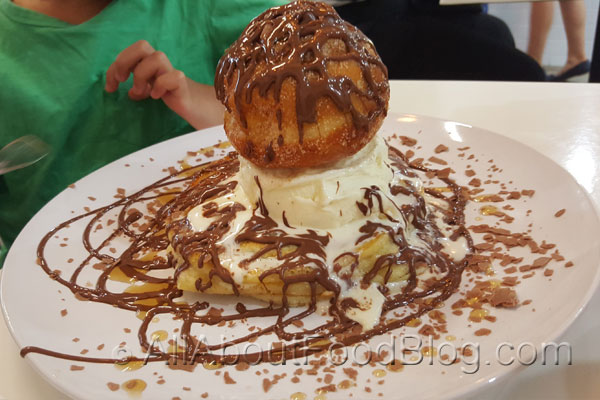 The final verdict for Tella Balls
If you live around the area, it's worth to buy the Tella Balls for takeaway. If you live outside the area, it depends largely on how much you love Nutella as Tella Balls are heavily featured in the menu.
Did you know?
Their takeaway menu is a lot cheaper than the dine-in one… and you can buy the Tella Ball for onl $4.50.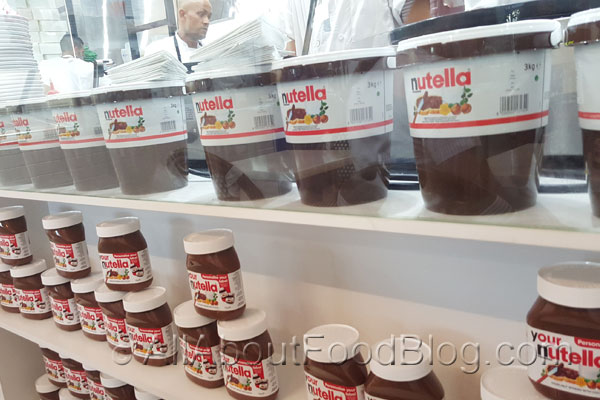 7.5 / 10
Taste: 7.5 / 10
Price: $9 – $20 per dish
Place: 7.5 / 10
Details:
Shop 5, 370 New Canterbury Road, Dulwich Hill
+61 2 8384 4500
Tella Balls Dessert Bar on Facebook