Review: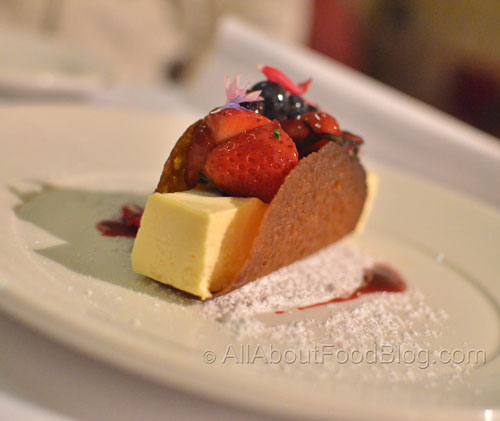 This week, we were in a pretty rare occasion that we actually decided to stay, rather than having a return trip to Hunter Valley for the weekend. After some discussions with the family, we decided to eat at The Cellar Restaurant in the Hunter Valley Gardens. It's also because not a lot of restaurants are opened on Friday night.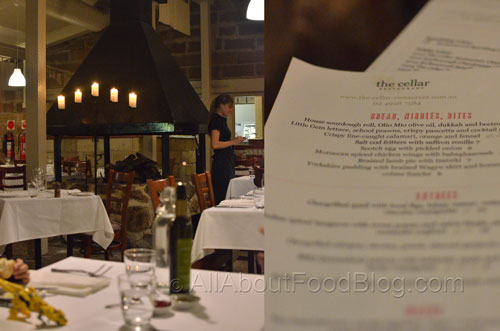 House sourdough roll, Olio Mio olive oil, dukkah and beetroot relish – $3
The sourdough roll was accompanies by Hunter Valley's Olio Mio olive oil. The usual suspects (dukkah and beetroot) completed the dish.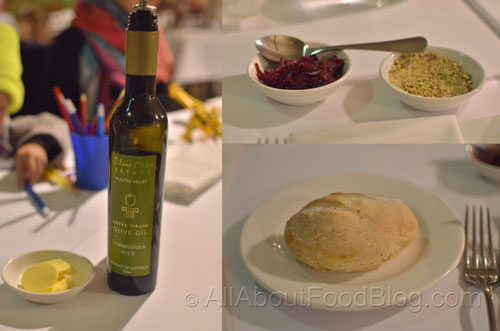 Yorkshire pudding with braised Wagyu skirt and horseradish crème fraiche – $6
We ordered the Yorkshire because a lot of people have been talking about it in Urbanspoon. The portion is pretty small, so sharing is NOT an option. All I can say is: It is awesome and it is a must-order dish!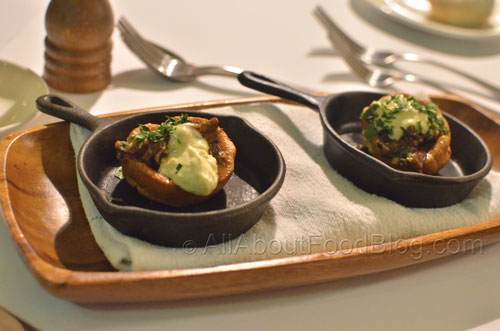 Indian spiced kangaroo with sweet potato and onion bhajis, pickled carrots, lentil dhal and coriander yoghurt – $26
I am pretty sure there is no kangaroos in India. So, having an Indian spiced kangaroo was sort of interesting. What's more interesting was that the taste actually worked!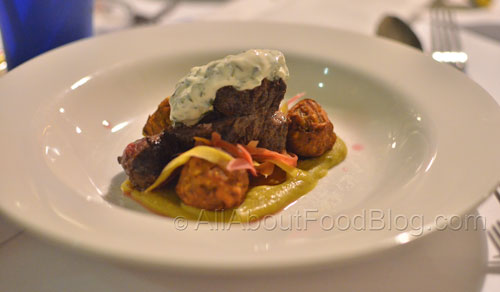 Free range duck confit with beetroot and eschallot tart tatin and Seville orange marmalade sauce – $39
I only tried a little piece of the duck and my wife said it was lovely.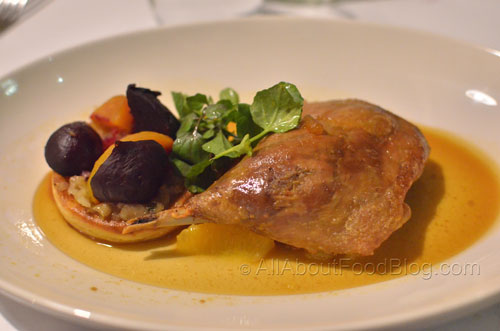 300gr Cape Grim grass fed sirloin with anchovy and parsley butter – $32
It was a bit of a gamble for me ordering this main dish considering that I am VERY particular about my steak. The sirloin steak that came out was beautiful and juicy. The anchovy and parsley butter enhanced the flavour but just enough that I could still taste the quality of the meat.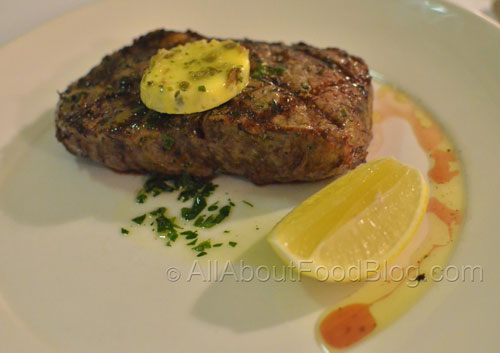 350gr Angus rib eye cutlet with Café de Paris butter – $36.50
My brother ordered the rib eye but he wanted more on the medium side.
In addition to the types of butter listed above, you can choose ten other sauces.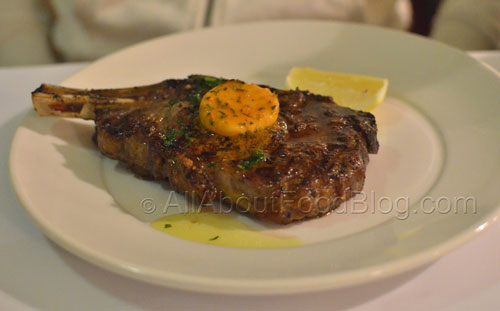 Brandy snap "taco", lime and mascarpone parfait and spring berries – $16
When I am in a new restaurant I always look for something unusual to try. The dessert "taco" was something that I had my eyes set on since the start of the dinner.
My curiosity paid off early, the brandy snap "taco" was very pretty. The taste was also not disappointing.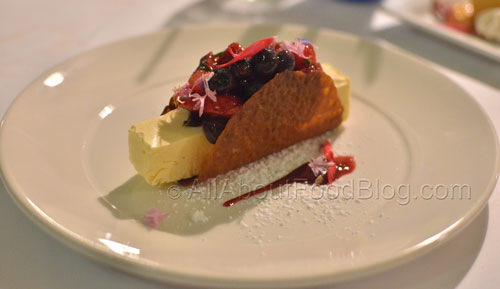 Apricot sorbet, little meringues, candied oranges, kaffir lime and toasted coconut – $16
The apricot sorbet is actually more refreshing than the taco, but I am not a big fan of the apricot.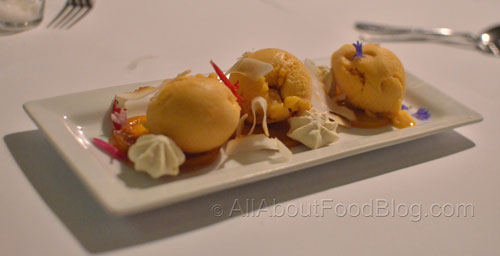 Anyone who can cook the steak according to what I like is automatically in my good book and The Cellar Restaurant is one of them!
Did you know?
Hunter Valley is the wine country tourism for the state of New South Wales.
Rating for the Cellar Restaurant:
7.5 / 10
Taste: 7.5 / 10
Price: $32 – $39 for main course
Place: 7.5 / 10
Details:
Hunter Valley Gardens, Broke Road, Pokolbin NSW 2320
+61 2 4998 7584
http://www.the-cellar-restaurant.com.au/