The Henson Review:
In the last few years, we have seen a trend in Sydney where pubs tried to transform their image to a more family-oriented establishment. One of the more successful pubs to have transformed their image is The Henson in Marrickville. They transformed the back of the pub into this family-friendly garden with a spacious place for the little ones to play games including ball pit.
This week's review of the Henson actually came from our two visits to the restaurant: one in the afternoon and one at night time.
'K.F.C.' Haloumi w smokey BBQ sauce – $8
The Haloumi cheese was shaped like chicken nuggets. It was looking okay-ish until we tasted the smokey BBQ sauce… whoa!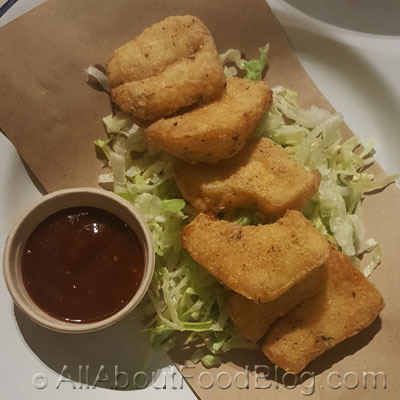 Avocado and Lime Smash – $6 and White corn chips -$4
We were planning to just order the avocado and lime smash. Then, the lady at the counter asked us whether we wanted the chips to go with the avocado. I guess it was pretty reasonable to have the chips!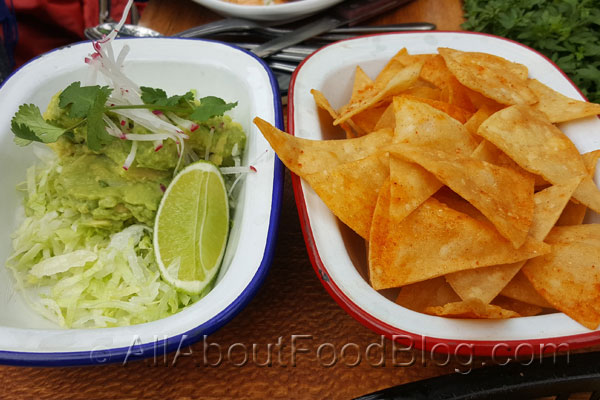 ½ Kilo Buttermilk Chicken Wings, verde picante – $17
The buttermilk chicken wings were the reason why I wanted to visit the Henson in the first place. In the picture below it looked like a regular chicken wings. However, I think it was the salsa sauce that got everyone hooked… just like the smokey BBQ sauce for the Haloumi cheese… better yet, mix the salsa with BBQ sauce!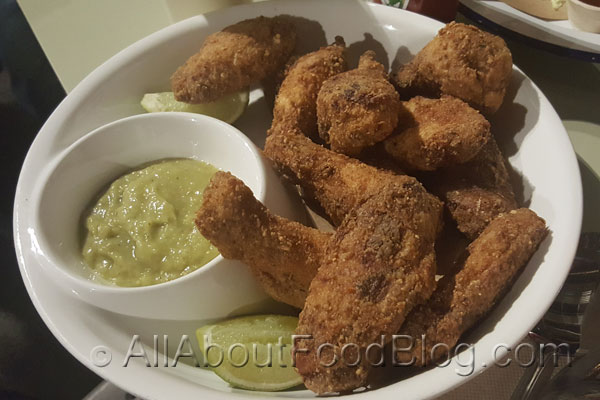 'Knuckle' Sandwich – $19 – wagyu brisket, fennel slaw, swiss cheese, smokey mayo on rye + chips
I had the sandwich on my second trip to the Henson. I think it was the perfect lunch meal. It wasn't the 'traditional' pull-apart brisket but it was more of a soft-textured beef. It was pretty good, but the sandwich was a tad small for me.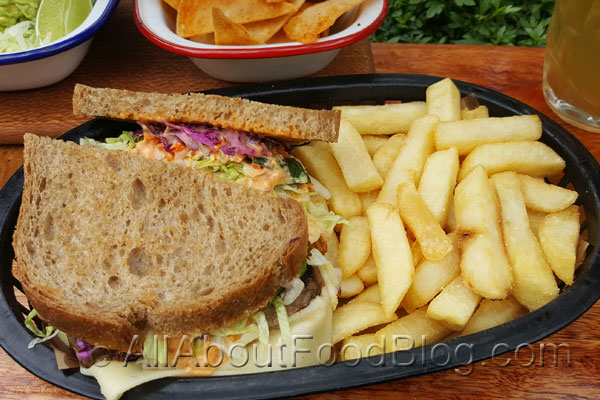 Dirty Bird – $26 – ½ flame grilled ten spice free-range chicken, yellow rice & raw slaw
My wife ordered the dirty bird. It was quite big and quite frankly too spicy for my taste buds. It's also quite rare to have yellow rice in Sydney.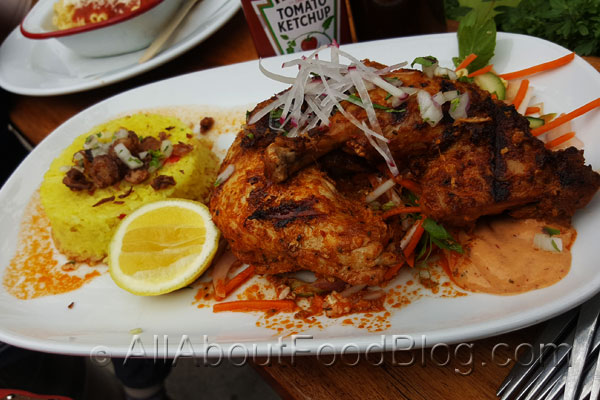 There is quite an extensive list of kids menu at the Henson. The two dishes below were from that list.
Beef Burger w/ cheese + chips – $10
Macaroni with Sugo Sauce + cheese – $6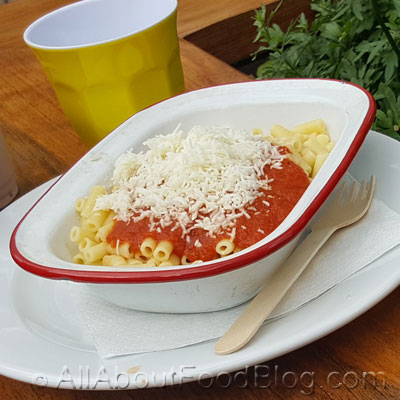 Milkshake – $4 (kid's size) – Salted Caramel, Real Vanilla Malt
The picture below is for the adult-sized milkshake.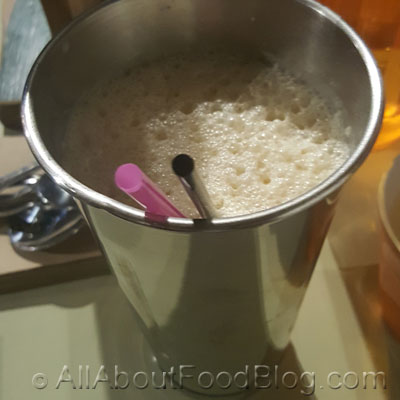 The final verdict for The Henson
The Henson is a great pub restaurant to go to if you have small children in the party. We think that the finger food was a slightly better value than the main meal.
Did you know?
You should try their mulled cider ($6)… it's a pretty good drink to be enjoyed in winter time! Also, there is a condiment called Tamari… get that! So Good!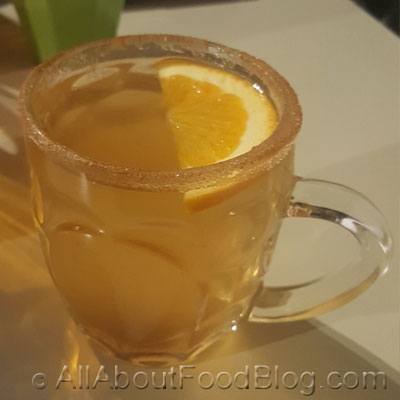 Rating for The Henson:  
8.0 / 10
Taste: 7.5 / 10
Price: $14 – $30 per main dish
Place: 7.5 / 10
Details:
91 Illawarra Road, Marrickville NSW 2204
+61 2 9569 5858