Ribs and Burgers Zetland Review:
Our review this week is from a restaurant that has grown so much in the last couple of years that they now have 10 restaurants in New South Wales. We visited Ribs and Burgers in Zetland quite often for lunch. It is located outside the new-ish East Village Shopping complex in Zetland.
Crispy Onion Rings – $6
What's better than a good onion rings? A bucket of 'em! You kinda need to share it with a friend because it's quite a big portion for a lunch's side dish.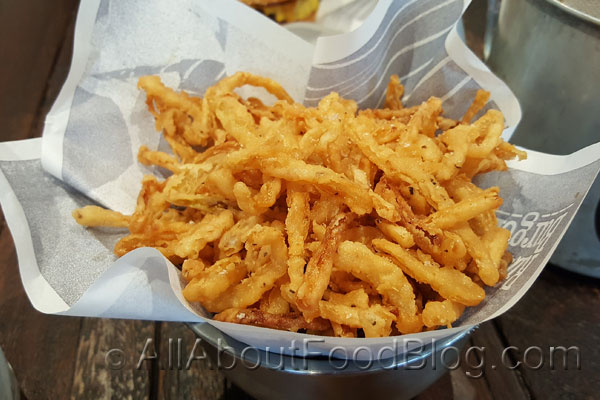 Old School Cheese – $11 – Beef patty, American cheese, onion, mustard and pickles with BBQ sauce & aioli
If you want a no-drama, classic beef burger, this is the one for you.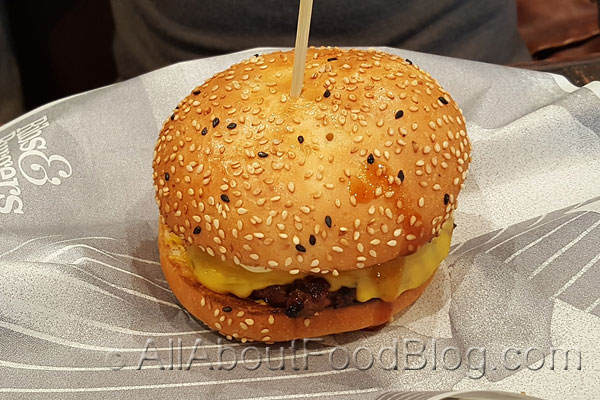 The Apple Lamb Burger – $16 – Lamb patty, green apple, rocket, onion, blue cheese mayonnaise and aioli
Apple is usually reserved as a companion for roast pork. Naturally, I was quite curious about its suitability with a lamb meat. It was quite refreshing to taste a lamb burger without its 'usual' companion: mint.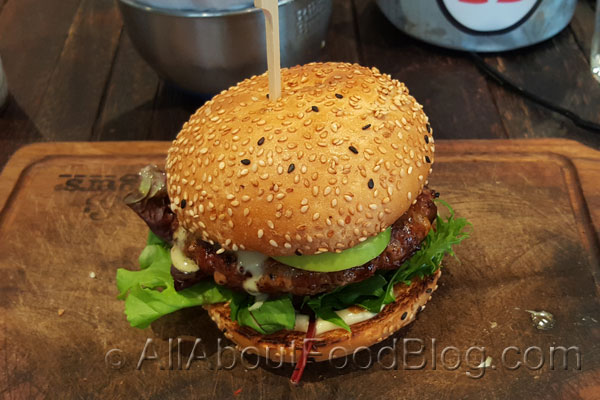 The Short Rib Burger – $16
When I ordered the first time, little did I know that the short rib burger was a limited-time availability. When I got back there the other day, the burger has been replaced by something else on the menu.
All I can say is, keep an eye on this one when you see it on the menu… and order it! It's so good!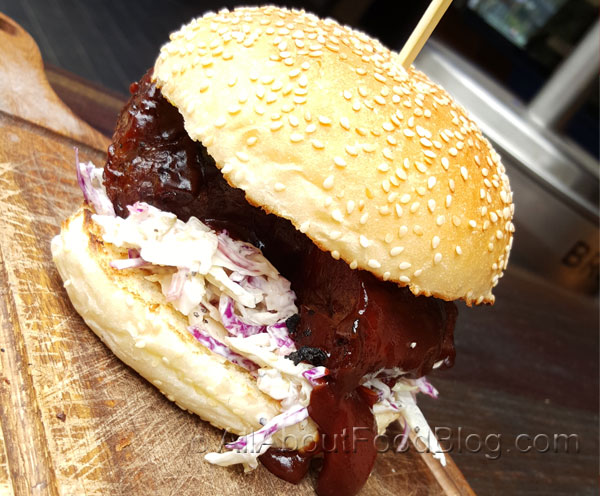 Thickshake – $8 – Milo or Vanilla Malt
It's a slight overkill to order thickshake with a burger for your lunch. But I just had to do it!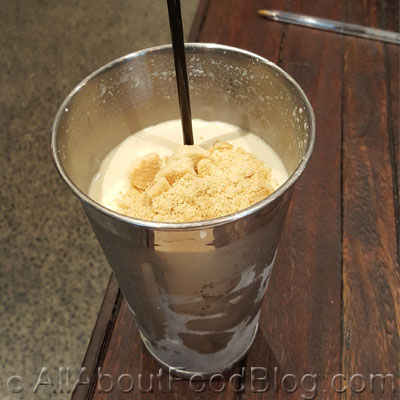 The final verdict for Ribs and Burgers Zetland
Ribs and Burgers in Zetland has quite a decent lineup for lunch. The price point is still okay when compared to restaurants in the vicinity.
Did you know?
This is actually my second review for Ribs and Burgers. My first one was for Ribs and Burgers at the Star back in 2013. At that time, I was focusing more on the ribs side of it.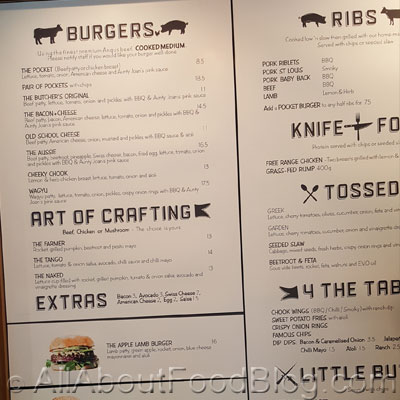 Rating for Ribs and Burgers Zetland:  
7.5 / 10
Taste: 7.5 / 10
Price: $11 – $16 per burger
Place: 7.5 / 10
Details:
Tenancy 1 APEX Building
6 Defries Avenue, Zetland 2017
+61 2 9697 0888