The Mexican Cafe Review:
We went to The Mexican Cafe by accident as we walked down Enmore Road trying to figure out what to eat. We went in to the usual Mexican's friendly vibe. They just recently opened the restaurant and did not have a liquor license yet. So, yes, bring your BYO Mexican beers and/or Tequila (a little note: please drink responsibly!)).
Looking at the menu, I was fixated on the chimichanga – more on that later on. They also have specials throughout the week, most notably $3 Taco Tuesday.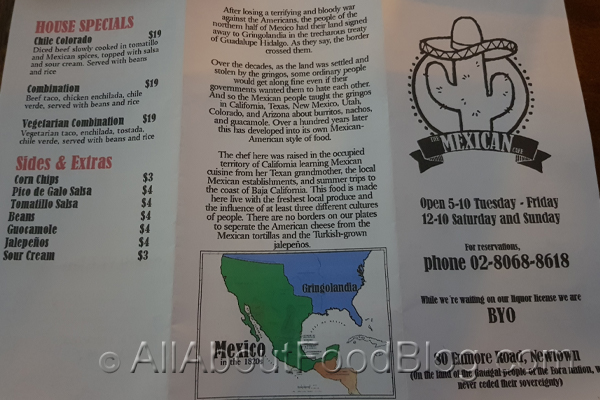 Small Nachos – $14 – A pile of corn chips topped with sour cream and layered with salsa, beans, cheese, and your choice of filling (beef, chicken, fish, seafood, pork, or veg)
Pictured below is a SMALL plate of nachos. We thought it might be perfect for the little one. However, we ended up eating most of it. I don't want to think about how big is the large one!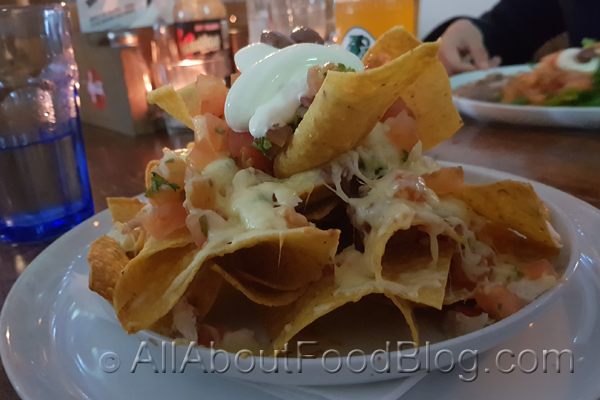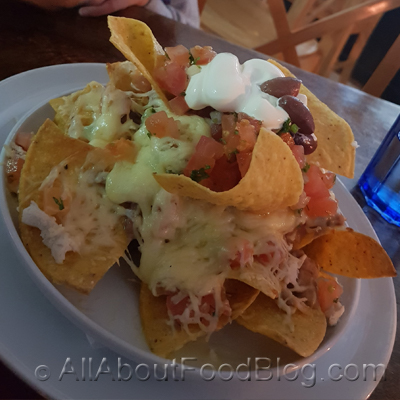 Soft Tacos (Beef) – $13.50 – Two soft flour tortillas filled with lettuce, salsa, cheese and sour cream. Served with beans and rice
Taco is the baseline dish in a Mexican restaurant. It is the safe bet and can hardly go wrong.
The portion for the soft taco is also quite big for us.
Chimichanga – $19 – A large tortilla filled with beans and cheese, deep fried, with your choice of filling (beef, chicken, fish, seafood, pork, or veg). Served with rice and beans.
The chimichanga was big and sinful with so much cheese and beans and meat. To top it off, it was deep fried!
You can have assortments of filling, but we chose seafood on this occasion.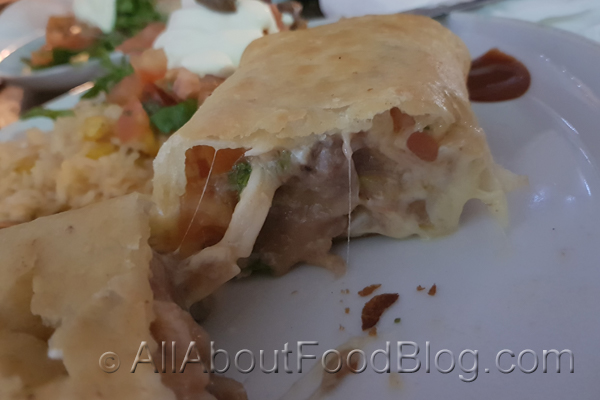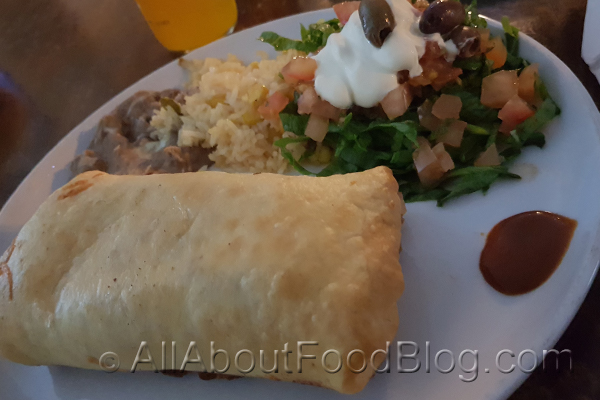 (SUPER) Hot Sauce
Long time readers and friends might know that I really hate chili sauce. So, I don't know what I was thinking when testing one of the hottest sauces in the world. I'm pretty sure it's borderline madness!
If my math doesn't betray me, this sauce is 357 times hotter than the normal Tabasco!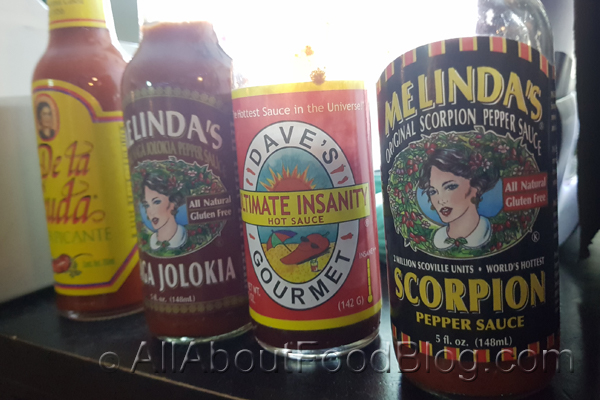 The final verdict for The Mexican Cafe
The Mexican Cafe ticked a lot of boxes for me: big portion, nice tasting, and friendly atmosphere.
Do you think I should go?
Definitely! The BYO thing is also nice, eh?
The great thing about Enmore is that there are a lot of things to do around the area. Including if you are having early dinner before the concert at Enmore Theatre.
Rating for The Mexican Cafe:
7.5 / 10
Taste: 7.5 / 10
Price: $20 – $25 per person
Place: 7.5 / 10
Details:
80 Enmore Road, Newtown 2042
+61 2 9357 6100