Lashings Brighton-Le-Sands Review:
I think this is only the second time that I have ever been to Brighton-Le-Sands in Sydney for dinner. There is really nothing uniquely Brighton-Le-Sands that I cannot get elsewhere. We went to a burger joint called Lashings Gourmet Takeaway. I quite admire their bravery in using the word 'lashings' as the name of their restaurants.
But for now… let's talk about their food!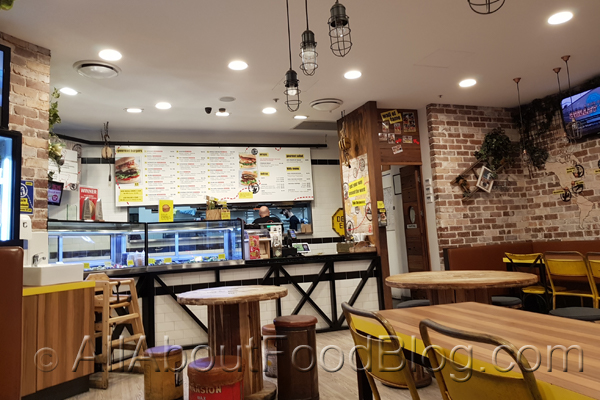 Caesar salad with turkey bacon – $7.50 – Small
One of the interesting things about lashings is they don't use pork meat (and its derivatives). So instead of the usual bacon, you get turkey bacon in your caesar salad!
You can get the salad on its own, or part of the meal with your burger.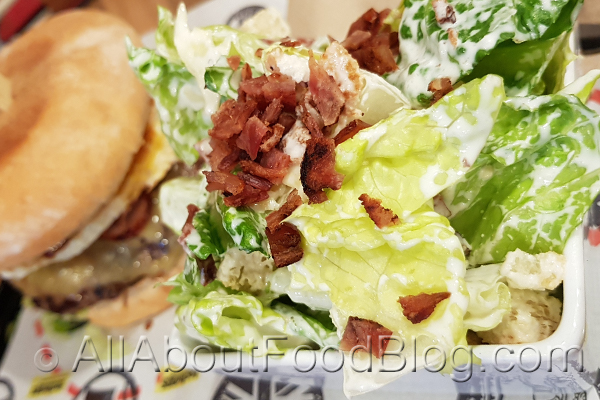 CAJUN – $11.50 – Marinated breast fillet + mayo + rocket + cajun relish + grilled capsicum
We actually ordered this but the little one decided to snatch it off us. He said it was so good that he did not want to share until he was full!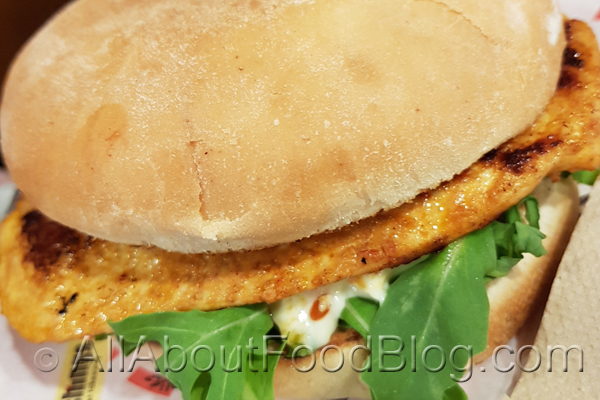 LASHINGS – $11.90 – beef pattie, tomato, beetroot, lettuce, tasty cheese, turkey bacon, grilled pineapple, egg + your choice of tomato or bbq sauce
You don't need to be a rocket scientist to figure out that the one burger you have to choose in a restaurant called Lashings Gourmet Takeaway is the Lashings burger. Their burger is quite big for the price. This burger was also full of good stuff!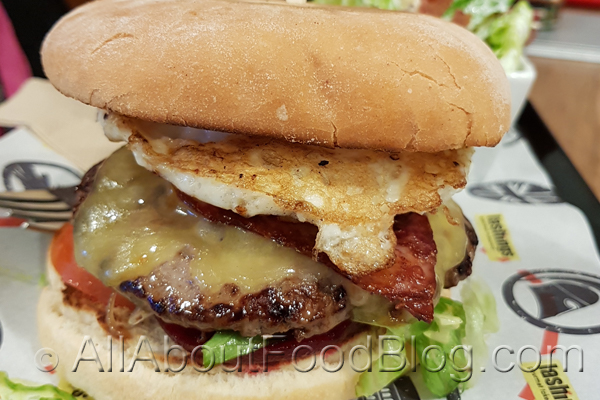 Chicken Wrap – $11.90 – Choose chicken burger to be made a wrap
Pretty much all of their burgers can be made into a wrap if you prefer.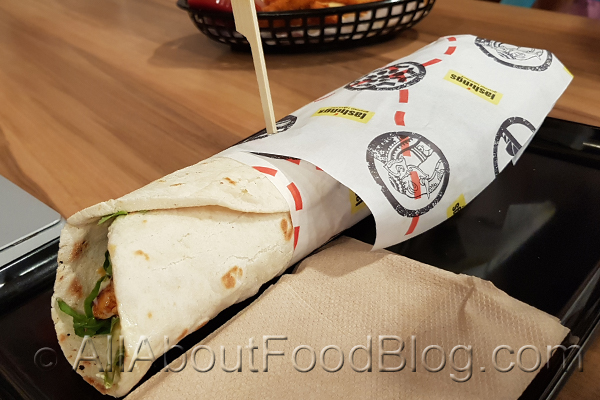 Kids Pack – $9 – Chicken chippies + chips + Pop Top Juice
They have the usual options or a smaller burger for the kids menu.

Mozzarella sticks
I forgot to take picture of the price. However they have three options here: 6, 10, and 15 sticks. They are not that big and you can possibly finish 10 all by yourself.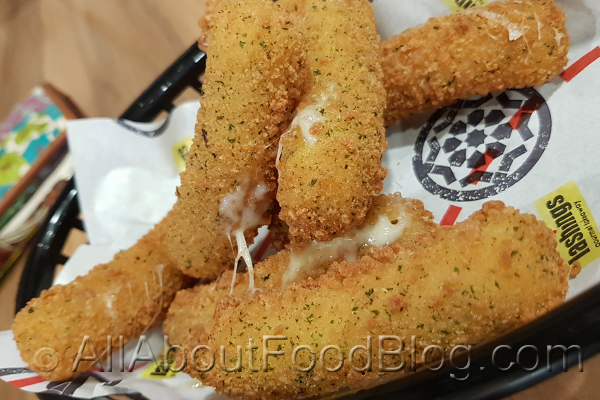 The final verdict for Lashings Brighton-Le-Sands
They have a large variety of burgers. Their burgers are quite decent for the price they charge.
Do you think I should go?
If you are around the area and are in need of a quick lunch, you might want to consider them. However, I don't think you would want to drive down from Hornsby to have a burger in Brighton-Le-Sands.
Rating for Lashings Brighton-Le-Sands:
7.0 / 10
Taste: 7.5 / 10
Price: ~ $12 per burger
Place: 6.5 / 10
Details:
2/376 Bay street, Brighton Le Sands 2216
+61 2 9567 7812