Vine Bar Double Bay Experience:
We went to Vine in Double Bay by invitation from the restaurant and I.AM.STRATEGIST. Vine has undergone a renovation for their Short Street restaurant in Double Bay. They had their grand reopening party one day before our visit.
Vine Bar have quite a simple menu. I like a simple menu because I don't need to think hard on what I want.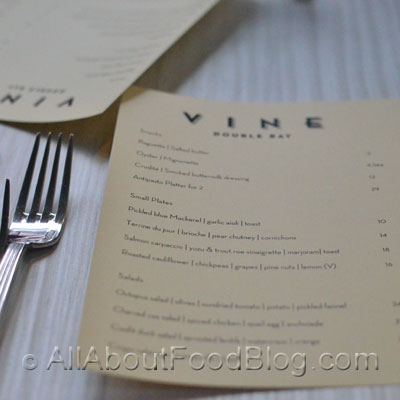 Baguette | Salted butter – $3
Our kid really loved warm baguette with salted butter. I also couldn't stop eating them.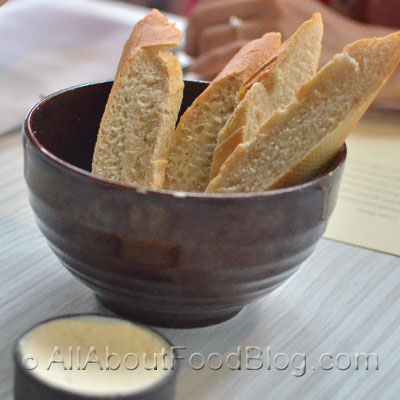 ½ roast chicken | sauce Provencal | eggplant – $26
This meal is still for the little one. However, being half a chicken, we managed to have a few bites. The semi-boneless chicken was wonderful. It was also the most complete main dish of the night (i.e. you can pretty much have this for dinner without anything else).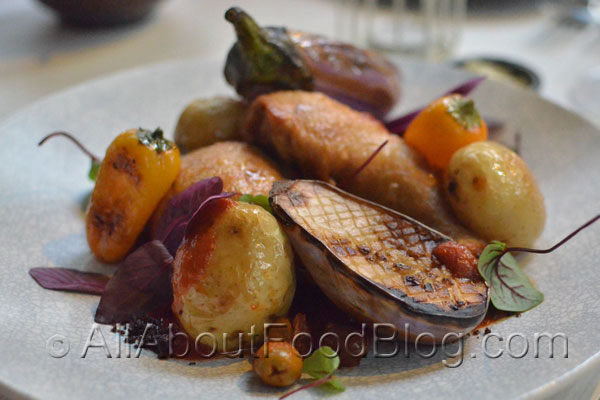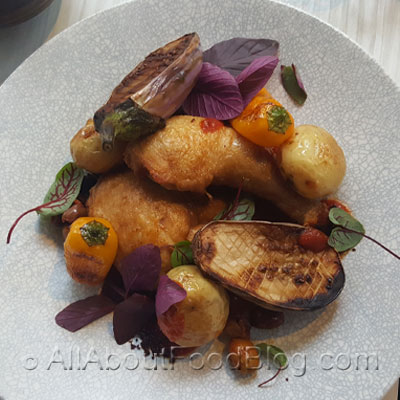 Oyster | Mignonette – $4.5 each
You need to order a minimum of three oysters. It's always nice to start the night with a couple of oysters.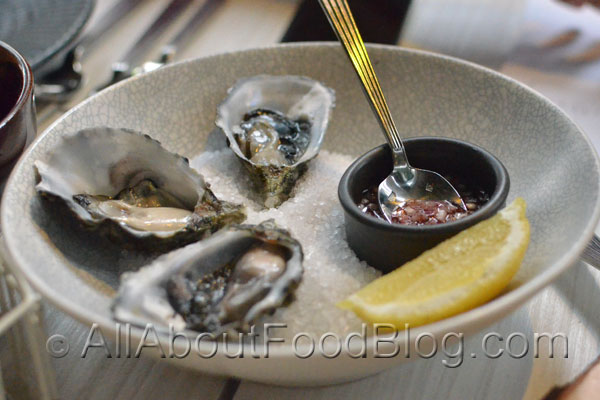 Terrine du jour | brioche | pear chutney | cornichons – $14
The terrine of the day was venison. We could not get enough of it!
Curiously, in this plate we received two slices of toast and not brioche.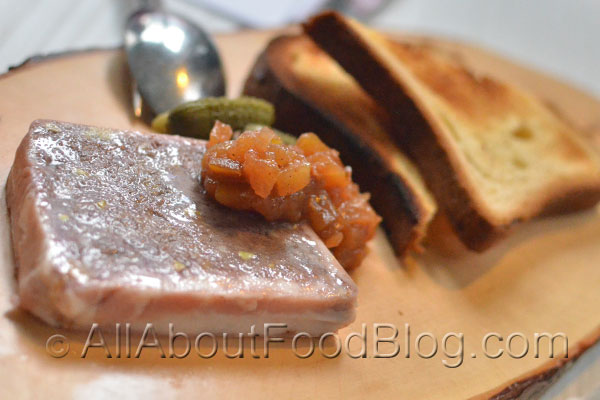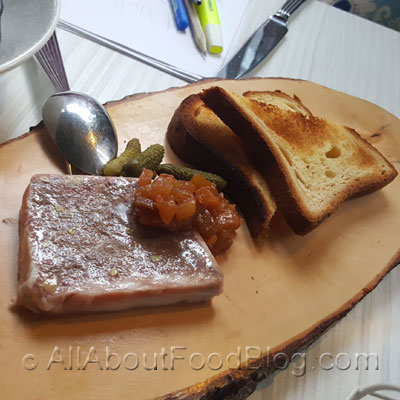 Salmon carpaccio | yuzu & trout roe vinaigrette | marjoram | toast – $18
The idea of having salmon carpaccio with yuzu and trout roe vinaigrette was exciting to me. However, I still prefer the terrine over this.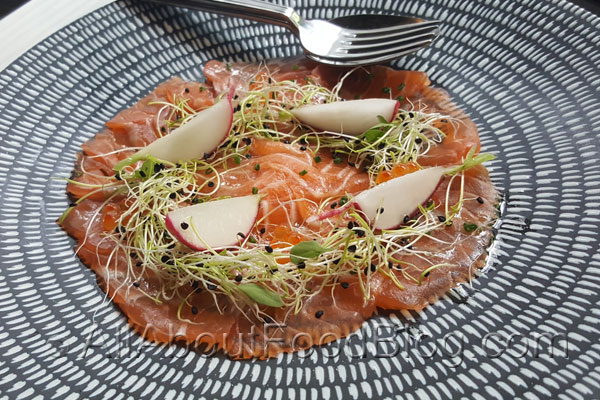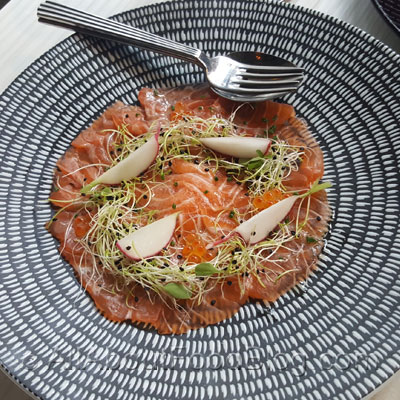 Beef Tri-tip | caramelised fennel | pomegranate – $29
Beef tri-tip is the only red meat dish at Vine Bar that night. Personally, the portion was quite small(It must be noted that being a meat eater, I'm used to gigantic portion of meat). I love the caramelised fennel.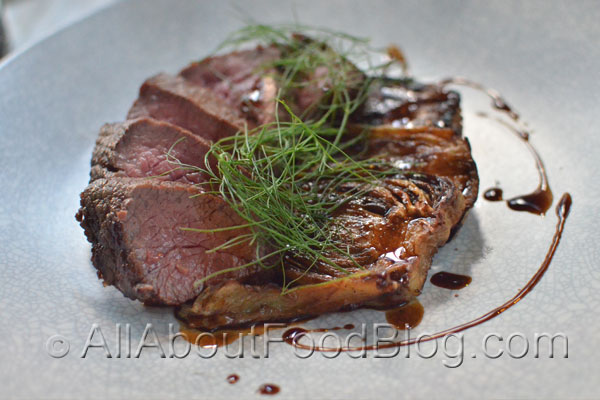 Goat cheese soufflé | peas | nuts | seeds (v) – $25
My wife ordered the goat cheese souffle and seemed to be enjoying it a lot. It reminded me of an Indonesian dish called macaroni schotel.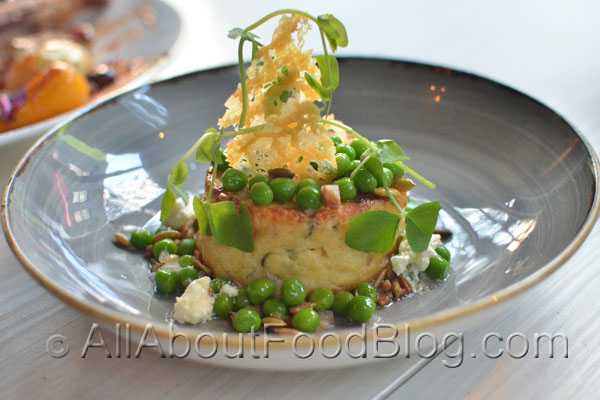 Crème Brulee | pistachio | Amarena cherry – $12
Pistachio and crème brulee… they are a match made in heaven!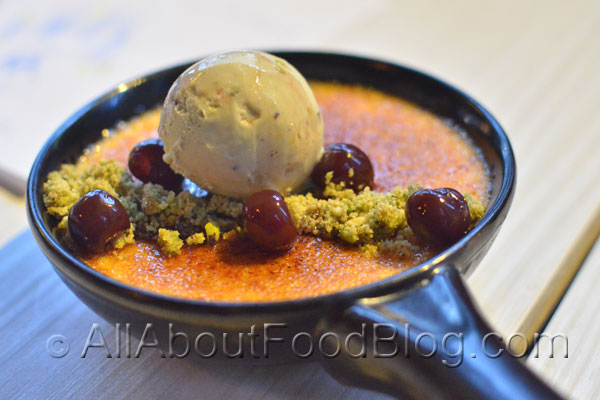 Vine Bar Double Bay
We enjoyed our dinner at Vine Bar Double Bay. Most notably, it was reasonably priced – Nothing is over $30 (except for the shared desserts).
Did you know?
They have a big shared plate for dessert, called Assiette Mignardise. It looked quite tempting when searching in google. However, I had no one to share it with.
Details:
2 Short St, Double Bay NSW 2028
+61 2 9363 0010