Medan Baru Review:
The restaurant I am reviewing this week (I believe) is a restaurant that has achieved the legendary status in the capital city of Indonesia, Jakarta. When you ask someone from Jakarta about Rumah Makan Medan Baru, they would most likely have heard about the place. We went to the original place in Pasar Baru, Jakarta.
You can feel the old-fashioned air as soon as you entered the restaurant. There was no menu being handed out in Medan Baru. Instead you are given plates of pre-selected dishes. The number of plates were not as massive as other similar restaurants in Indonesia.
Please be mindful that you do not need to finish them all. You are only charged for the number of plates you take the food out from.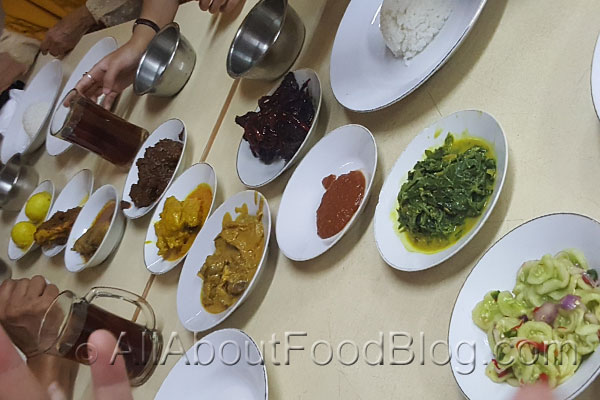 Medan Baru is famous mainly for their following three dishes. You have to order it separately as they don't come in that pre-set menu laid out above.
The first on the list is Sambal Ganja. Unfortunately (or fortunately and strangely, I might add), they ran out of it when we were there. Sambal ganja is a chili sauce that was native to Medan area. Ganja is actually an Indonesian word for cannabis leaf. Whether or not they actually put ganja in the ingredient, you would never know.
I was happy that I did not have to try chili sauce. It did leave a sour note to the whole experience.
Burung Punai
Burung punai is the local name for pink-necked green pigeons. So (yeah!), you are basically eating a whole pigeon. To make things more interesting, they actually left the frame intact.  You got everything minus the head and feet.
There was not that much else to talk about.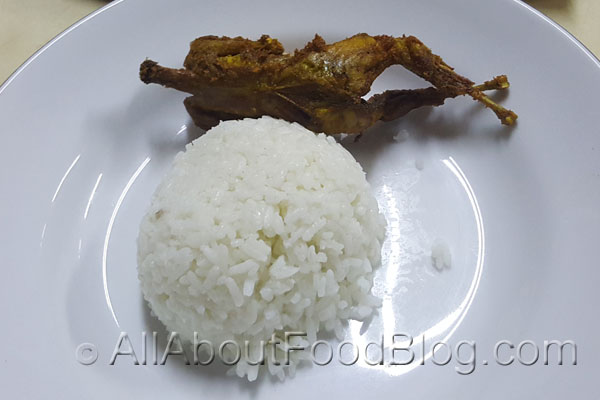 Gulai Kepala Ikan
This is the bit that made me consider to revisit Medan Baru. Basically, it was fish head curry… A really big fish head. They have quite thick curry sauce and very fragrance dish.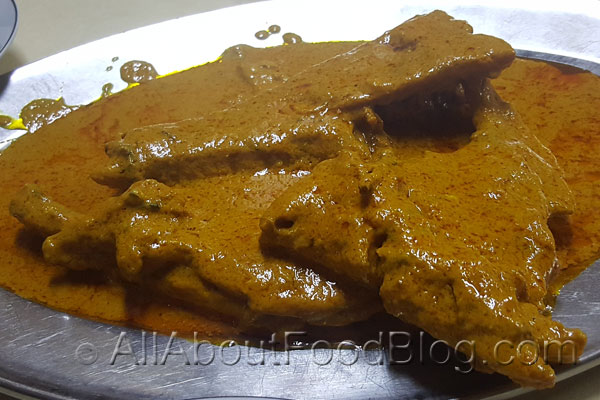 The final verdict for Medan Baru
Personally, I was not too impressed with the quality of food at Rumah Makan Medan Baru. I believe my brother has oversold it a tad too much.
Did you know?
Rumah Makan Medan Baru has two more branches in Jakarta: Sunter and Puri Indah.
Rating for Medan Baru:  
6.5 / 10
Taste: 6.5 / 10
Price: Rp 20k onwards per plate
Place: 6.5 / 10
Details:
Jl Krekot Bunder Raya No 65, Pasar Baru, Jakarta
+62 21 384 4273