Three Blue Ducks Rosebery Review:
When I first visited Three Blue Ducks in Rosebery for brunch, I saw someone in the counter that I felt was quite familiar. After a quick browse, apparently Andy from Masterchef Australia has joined Three Blue Ducks as a partner for the Rosebery venue. Being a Three Blue Ducks restaurant and ex-Kitchen by Mike venue, I placed quite a massive expectation for it. Regrettably, that first visit was forgettable.
In my second visit, I was there with my colleagues for an office lunch. Three Blue Ducks Rosebery has a different set of menu for lunch.
We ordered almost all of their starters. The two dippings were pretty good. The sourdough was the best value for money. However $20 for roasted veggie bowl seemed to be a bit too expensive. Considering that they also served vegetarian main dish for only $18.
Iggy's sourdough with butter – $5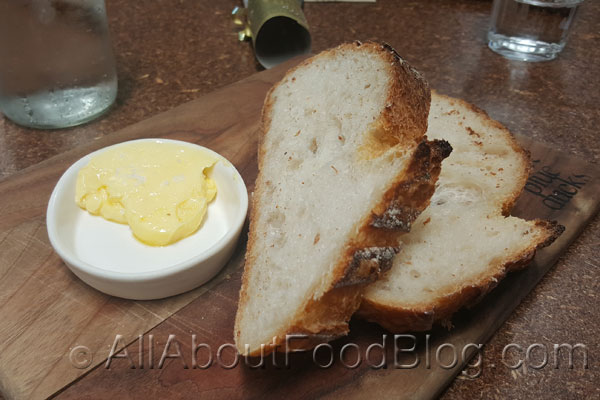 Sweet potato hummus, charred onions, black sesame & focaccia – $13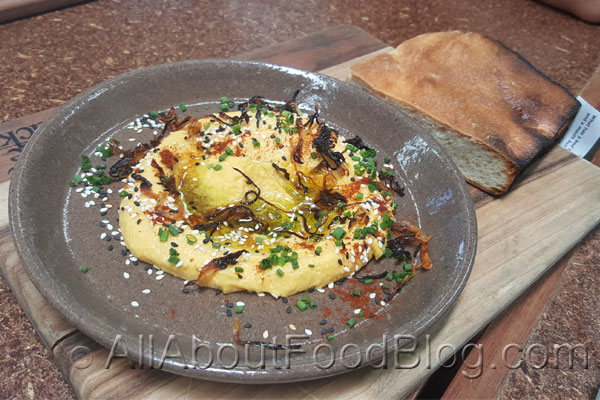 Babaganoush, toasted almonds, sumac, chives and focaccia – $13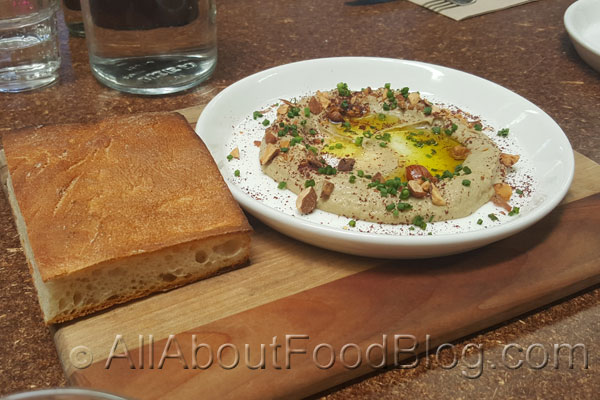 Roasted veggie bowl with grains & fermented veggies & dukkah – $20
Amongst our group, we also ordered almost all of their main dishes. I wouldn't be talking about most of them, but I'll just show you their pictures. Personally, I ordered their special of the day. It was a rather big squid with pearl couscous, vegetables and a very yummy sauce.
According to my colleagues, the piri piri chicken was the best one. They actually got half a chicken! Charred occy, kingfish and sirloin steak were pretty good. Poke bowl was probably the one to forget. I also agreed with the justification for the poke bowl.
Poke bowl – raw fish, cucumber, avocado, radish, kimchi, brown rice, seaweed & softboiled egg – $27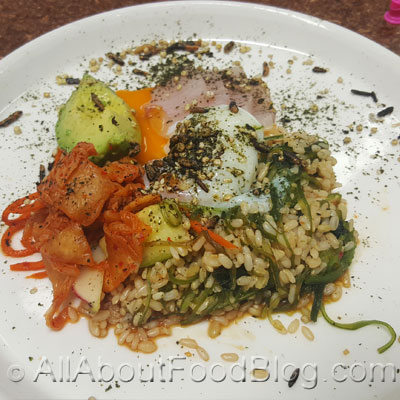 Piri piri chicken, spiced yoghurt, chickpeas, parsley, tomatoes and preserved lemon – $32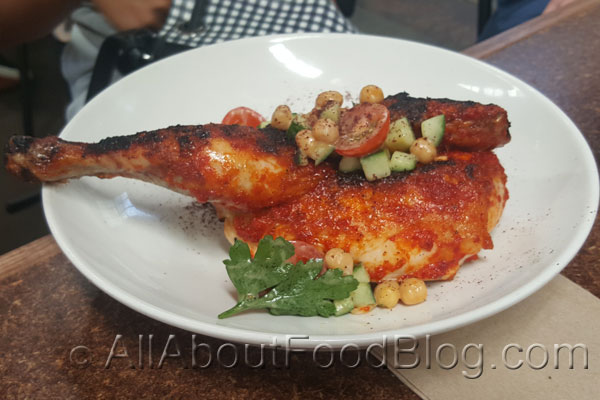 Charred occy, corn, grapefruit, pickled chilli, mixed leaves & fermented radish – $28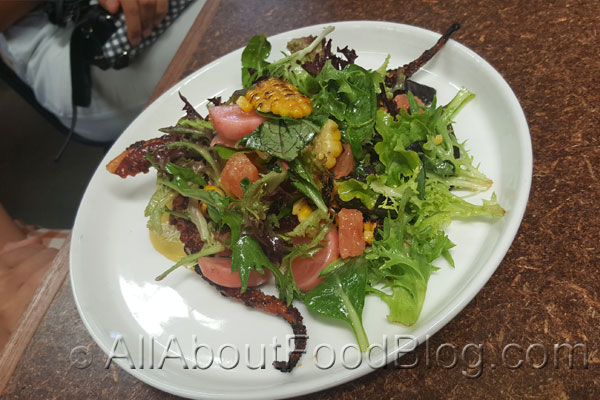 Wood roasted kingfish on the bone, sweet potato puree, charred broccoli and corn, soy mirin – $34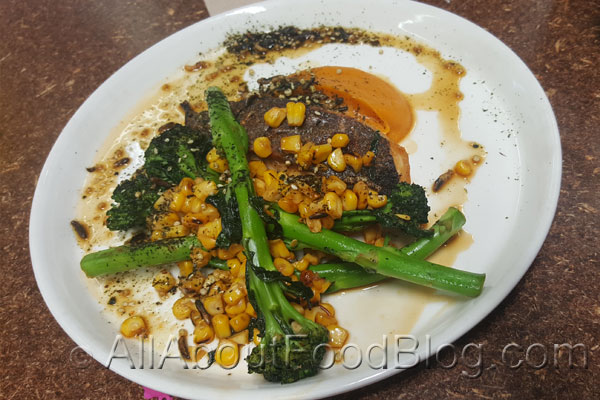 400gr charcoal grilled pasture fed sirloin steak, burnt herb salsa, pickled onion & mustard – $34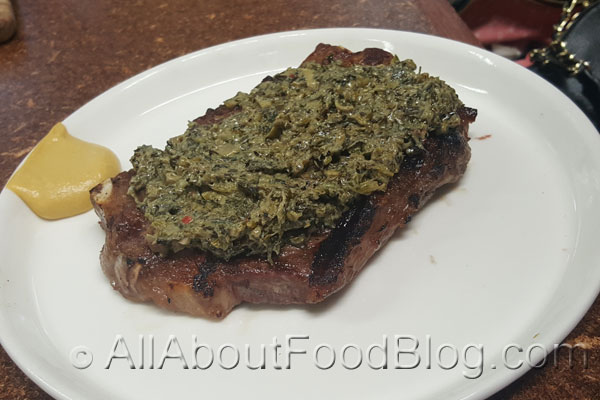 The final verdict for Three Blue Ducks Rosebery
Three Blue Ducks is probably one of the better restaurants in Rosebery. However, given how good our dining experience in the Bronte one was, this one was subpar.
Did you know?
Looking at their website, there are actually three blue ducks restaurants in Australia (the other one being in Byron Bay).
Rating for Three Blue Ducks Rosebery:
7.5 / 10
Taste: 7.5 / 10
Price: $18 – $34 main dish
Place: 7.5 / 10
Details:
1 / 85 Dunning Avenue, Rosebery 2018
+61 2 9389 0010
http://www.threeblueducks.com/rosebery/home-rosebery