Review:
One afternoon we walked around Strathfield trying to find a nice Korean rice cake, or tteokbokki. Our short stroll around the area lead us to Won Jo Korean BBQ restaurant. On this occasion, we actually did not order the BBQ menu. We were interested more on the rice bowl and… obviously… its tteokbokki.
Won Jo served quite a number of kimchi. We had the five dishes below to begin with and when we asked for a refill, they gave us an extra one.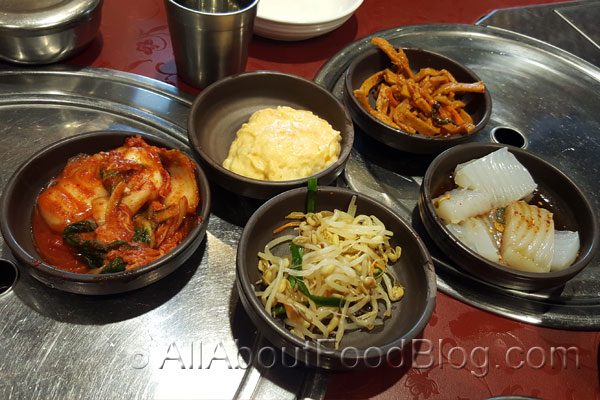 Cheese stir-fried rice cake – $20 (M) or $30 (L)
This is a variant for the dish that we came to Won Jo for. Instead of having the normal sweet chilli rice cake, they added cheese to the dish. It actually dumbed down the chilli flavour – good for people who doesn't eat crazy amount of chilli like me!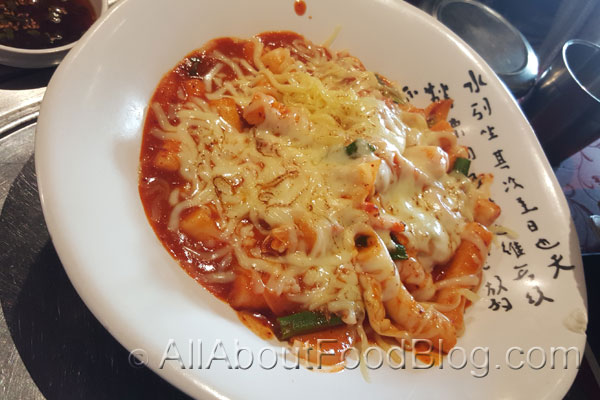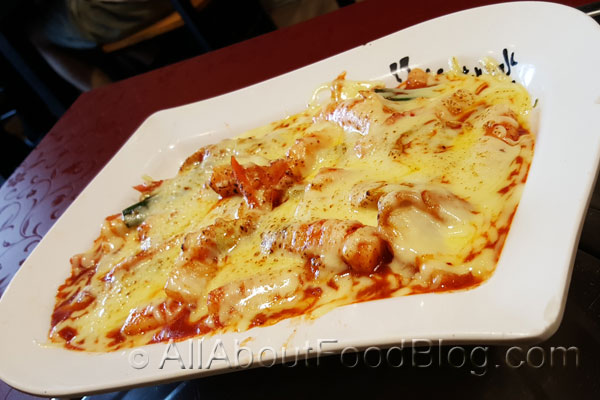 Ginseng chicken stew – $22
Every time I see ginseng chicken on the menu, I am always interested in ordering it. The first ginseng chicken stew I ever had was in Seoul. I went there a long time ago but somehow it was imprinted in my memory.
Ginseng chicken stew is usually served with garlic, rice, and jujube. In Won Jo, they also put some mushrooms in the stew. It was a nice hot soup.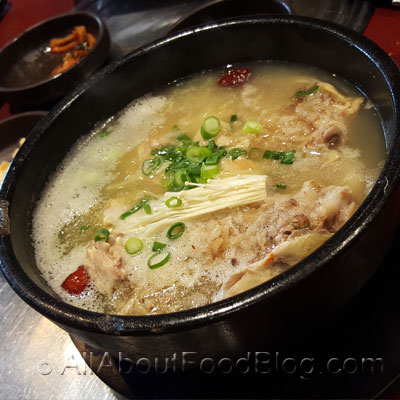 Beef bulgogi with rice – $16.50
Having a Korean beef bulgogi in a Korean restaurant is like ordering a Japanese Karaage. Nothing can go wrong… if it's wrong, don't come back to that restaurant!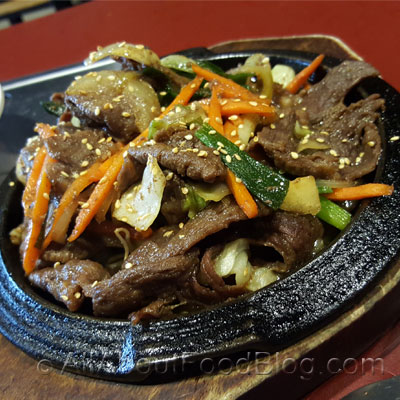 Garlic Soy Fried Chicken – $17 (half) or $27 (whole)
We actually ordered this in our second visit to Won Jo. Their fried chicken is boneless, which was always nice to have!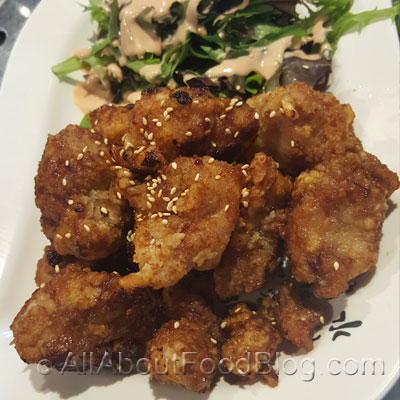 Seafood pancake – $15
Their seafood pancake was quite large for the price. There was also quite a few toppings inside the pancake!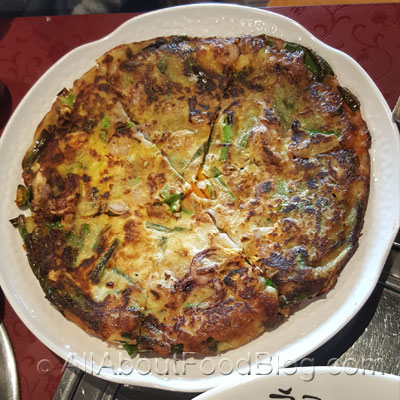 The final verdict for Won Jo
It was quite an enjoyable lunch at Won Jo. We definitely got our craving for tteokbokki satisfied.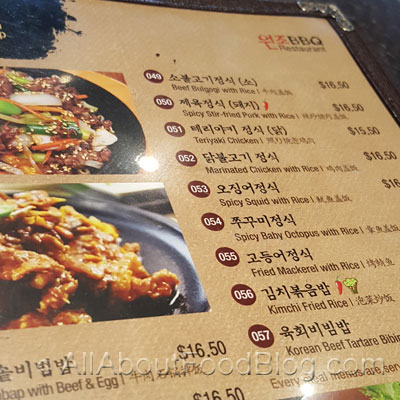 Rating for Won Jo:
7.0 / 10
Taste: 7.5 / 10
Price: $16.50 – $30
Place: 7.0 / 10
Details:
33a The Boulevarde, Strathfield 2135
+61 2 9746 7041