Review:
Woodland House is a two-hat restaurant (based on 2016 Good Food Guide) located in the city of Melbourne – Prahran, to be exact. They have a 10-course, fixed-price degustation menu of $155. Since it's quite a lengthy list, I will get on right away.
Purple potato chip
It was quite an interesting amuse bouche. Three purple paper-like things were neatly arranged on a log. We were quite hesitant to eat it at first – the risk of looking pretty stupid before we even ate anything. It felt like munching an edible paper – which was quite fun!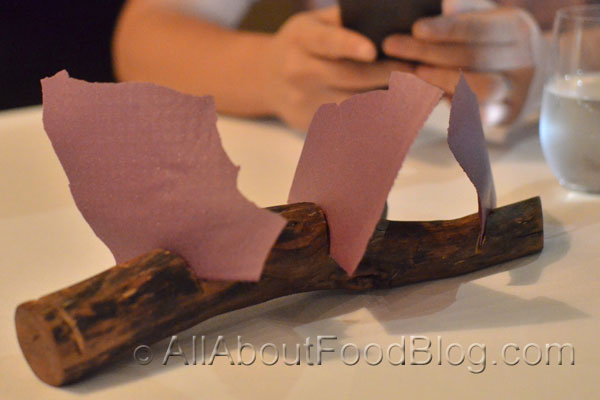 Danish and Sourdough rolls with butter
This is available throughout the course should you want them. The Danish is probably why I would want to visit the restaurant again in the future… They were just so good!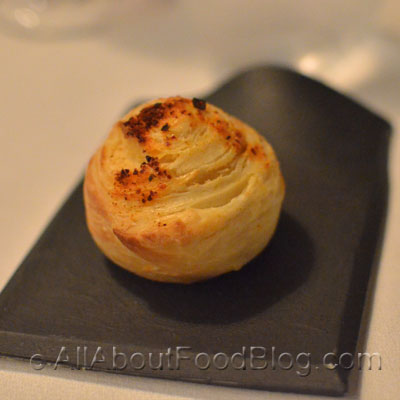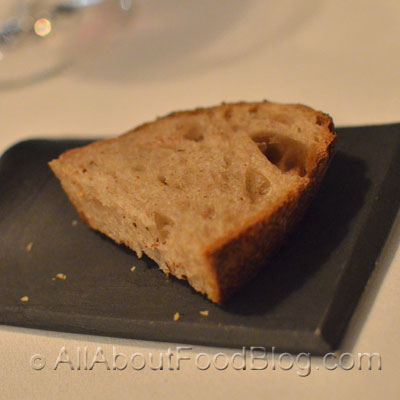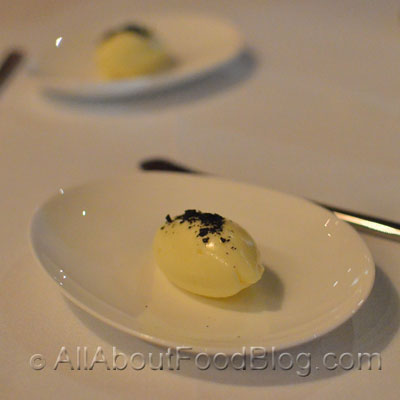 Foie gras, kiwi
It looked like a very tiny croquette with a little kiwi decoration at the top. Expectations were quite high after this strong start.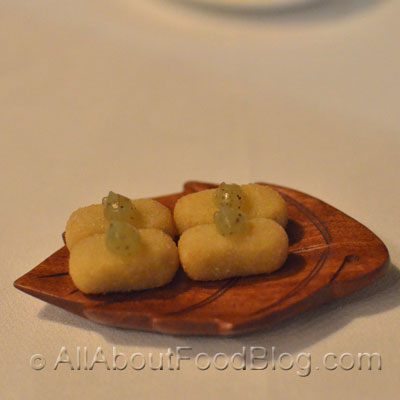 Charred abalone, wood ear, wasabi and ponzu
Well, nothing really wows more than having an abalone as your first course, doesn't it? It was probably one of the best starts of a degustation course I have ever had. Having 'abalone' in your dish's title usually guarantees an instant favourite. This was also my first charred (and/or grilled) abalone ever.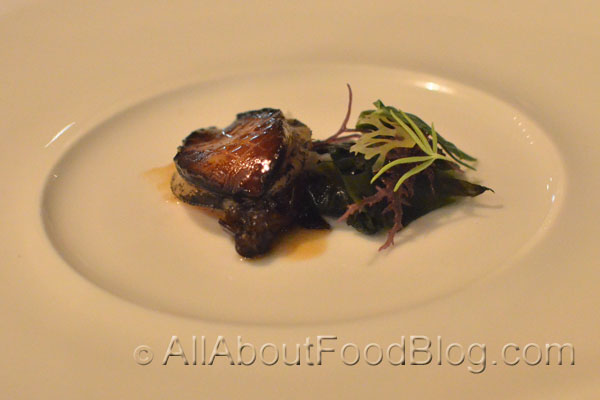 Rock flathead, puffed quinoa, toasted corn, pickled cucumber
There was a bit of theatrics when the waitress poured the toasted corn sauce (?) into the plate for the second course. There was also a nice crunchy texture from the quinoa. However, it was clearly overshadowed by the abalone.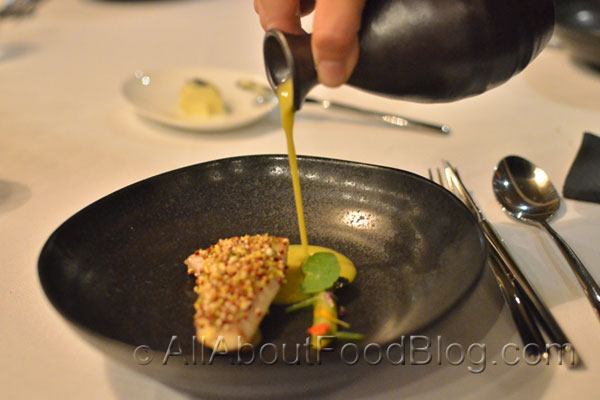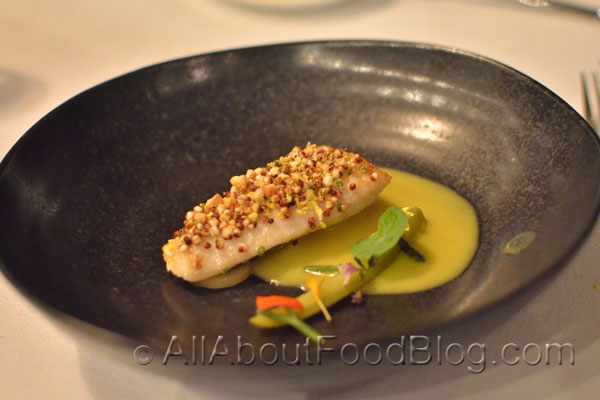 South Australian marron, chicken liver, finger lime
Third course was quite simple and artsy. To be honest, it was quite small for my tummy to realise what it was. There was a little crunch from the veggies and a strong chicken liver flavour. The marron itself was nicely done.
Pea bavarois, lemon sorbet, almond
Fourth course was the in-between course. To cleanse our palate for the main course that was about to come. It was quite a complex dish with quite a strong lemon sorbet.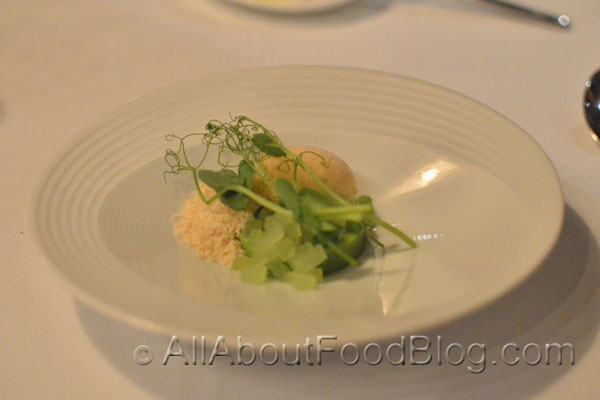 Master Kobe beef, roasted onion, nameko and miso
Just like the appetiser, the main course also started off with a bang. Master Kobe is the highest marbled beef that you can get, with a score of MB9+. To illustrate how special (and expensive!) it is, the plate was minimally designed with only three small slices of meat. It went really well with the miso paste and nameko mushrooms.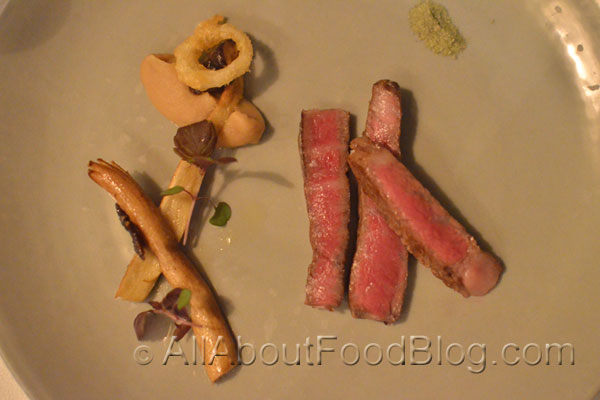 Kangaroo, grilled kohlrabi, quandong and native fruits
Despite boasting quite a number of native Australian ingredients, this sixth course was a miss for us. The dish was quite bitter and very sweet… quite interesting I must say, but unfortunately it was a bit too strong for me.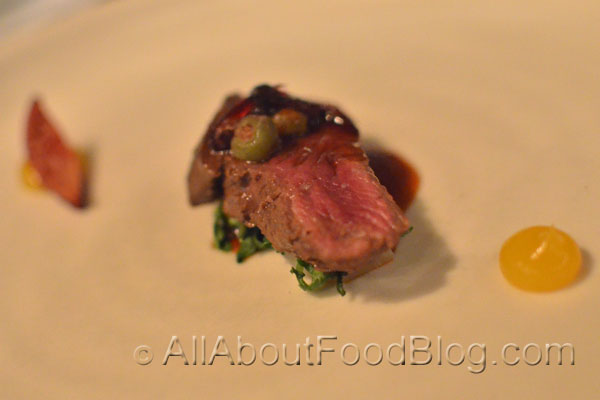 White rabbit saddle and leg, turnip, mustard and yeast, polenta
It was nice to see carrot in the same plate as rabbit. The polenta could use a bit more crunch, but it wasn't as disastrous as the previous one. However, given that the standard of the first few dishes were so high, this one was more on the 'average' side.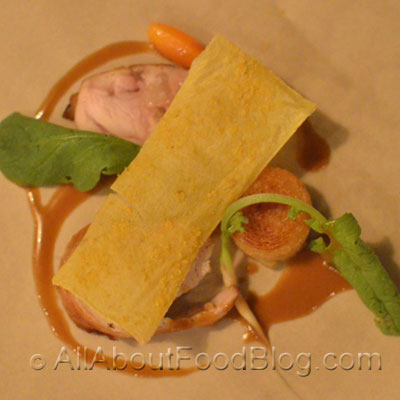 Coolea, walnut and apple cider
We had a doubt about what was actually in our dish. It was listed as above, but couldn't work out the walnut and apple cider in the dish. It was quite a heavy one before desserts… or was it a savoury dessert?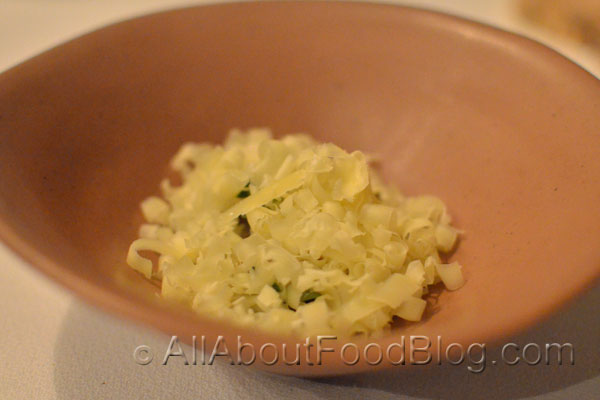 Milk chocolate flan, toasted rice, fairy floss
Having a fairy floss was always fun. Although I'm not really sure how you eat the fairy floss with flan and toasted rice. It was more of a decoration than the integral part of the dish.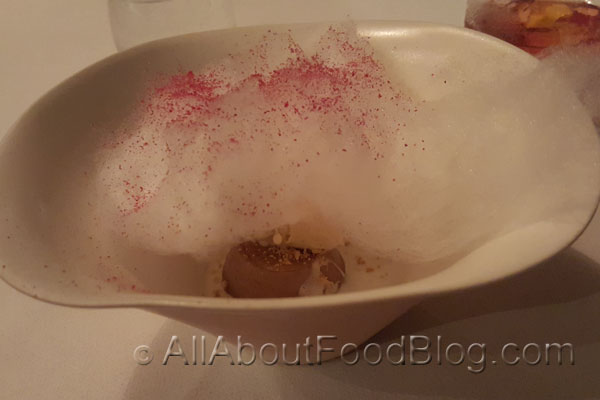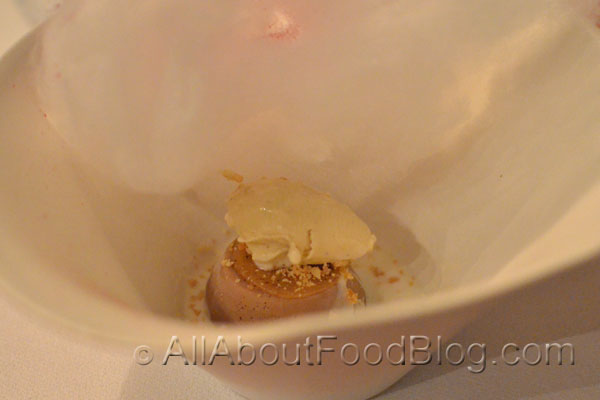 Fig leaf and smoked coconut sorbet, candied ginger, wild fennel
Now this is a dessert which elements worked really well together. There were quite a lot of elements that were in-sync. It was cold, slightly spicy, crunchy, sweet and sour at the same time.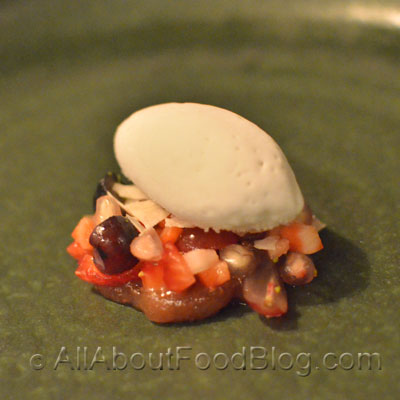 They also gave us three kinds of petit fours: a jelly, nutty chocolate, and something that looked like dutch pancake.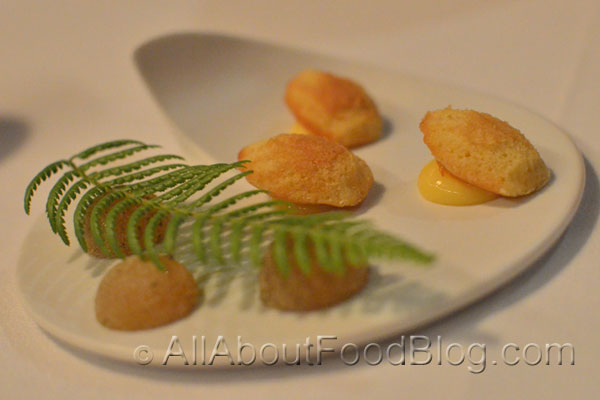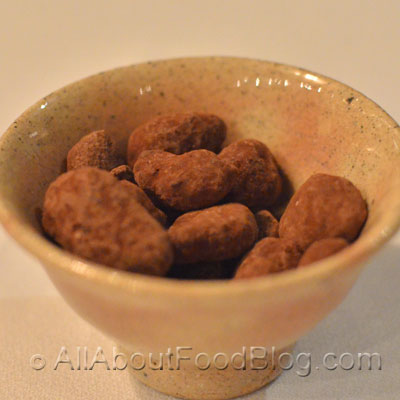 The final verdict for Woodland House
Woodland House showed some flashes of brilliance in their 10-course degustation. However, it was apparent why they fell short of their third hat. Specifically, the sixth course, kangaroo, was a tad too adventurous for us.
Did you know?
Woodland House used to be known as Jacques Reymond. It was an iconic restaurant that was a three-hat restaurant when the chef for 23 years, Jacques Reymond, retired in 2013.
They also serve vegetarian degustation menu that I have uploaded to our facebook page. The price for 10-course vegetarian menu is $140.
Rating for Woodland House:
8.0 / 10
Taste: 8.0 / 10
Price: $155 for degustation
Place: 9.0 / 10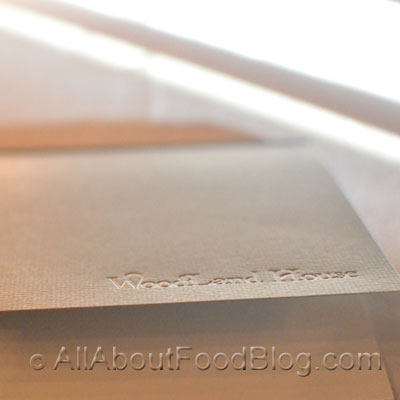 Details:
78 Williams Road, Prahran, VIC 3181
+61 3 9525 2178
http://www.woodlandhouse.com.au/