Review:
We came to this restaurant for dinner shortly after landing in Jakarta. It was 'only' 12-hour journey. Our trusted friends recommended the restaurant and guaranteed it was one of the better ones in Jakarta… So we went along with it!
The restaurant is called Akane Tokyo Cuisine and located in Crowne Plaza. The menu reminds me more of an Izakaya establishment (with a pretty limited number of drinks) than a restaurant. You can obviously nibble through the night with the likes of Edamame, onigiri or shisamo. However, if you want to eat something more substantial, read on…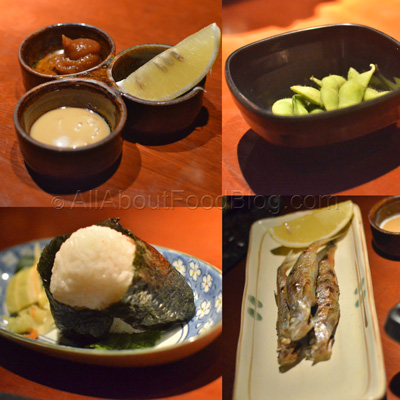 Yakitori Omakase Mori – Rp 99k – 8-kind charcoal grilled chicken skewers
According to my friend, Akane is famous for its yakitori. They have either the salt or sweet soy sauce version of yakitori. There are quite a few chicken parts you can choose from or you can order the omakase where they showcased eight skewers of chicken parts.
If you are not into chicken, they also have beef and seafood yaki.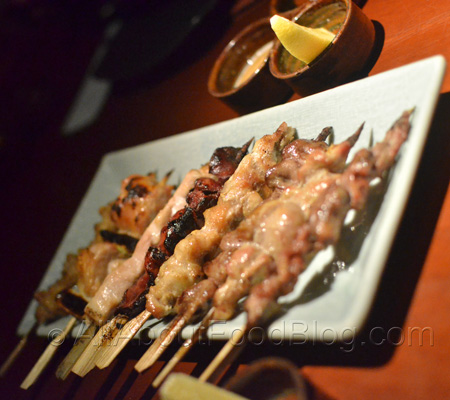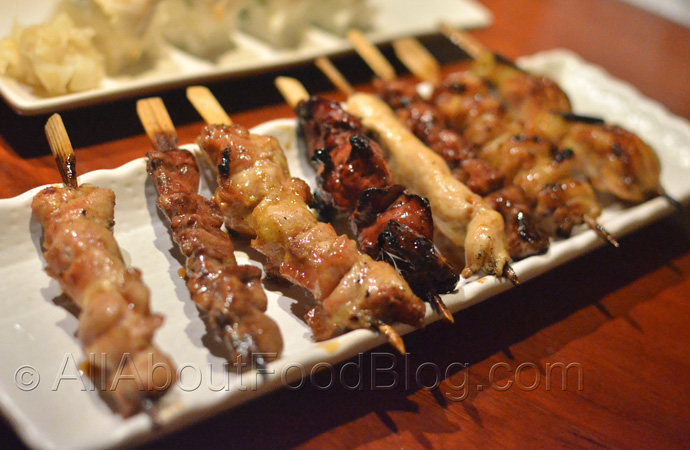 Nigiri Sushi Moriawase – Rp 198k – 12-kind hand-formed sushi
The biggest test for any Japanese restaurants in Indonesia is its Sushi and Sashimi. We actually dared to take the risk and ordered the biggest one: nigiri sushi moriawase. They are noticeably more expensive than the rest of the dishes (possibly due to the cost involved in acquiring that level of freshness). However, I think it showcased the 'standard' sushi fishes.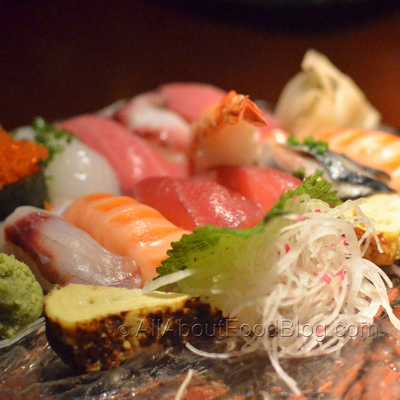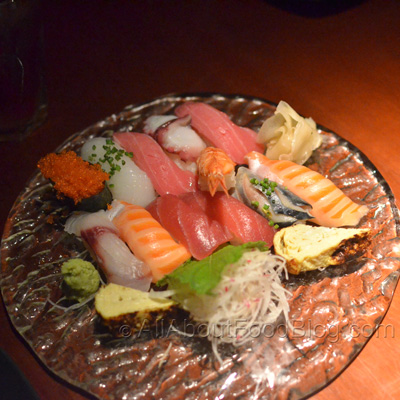 We also ordered a couple of other sushi platters below:
Saba Bozushi – Rp 64k – Mackerel Sushi cake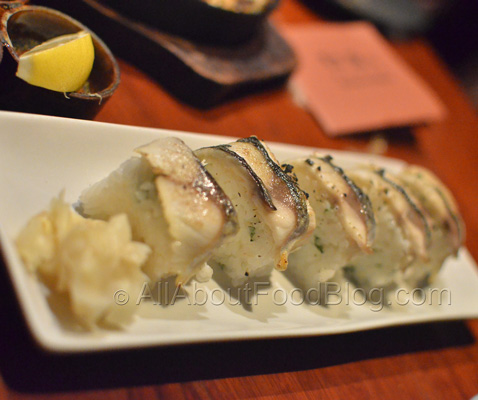 Maguro Zukushi – Rp 113k – Tuna sushi, fatty tuna sushi, tuna roll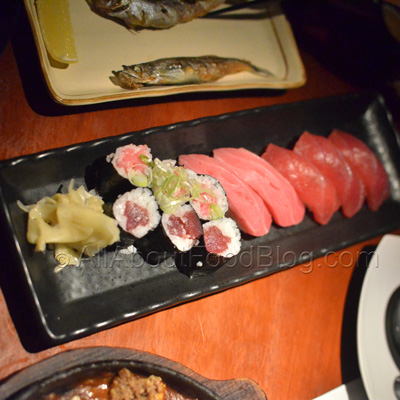 Okonomiyaki – Rp 63k – Japanese pan cake
There were generous servings of bonito flakes and mayo on the okonomiyaki. It was actually a pretty good one!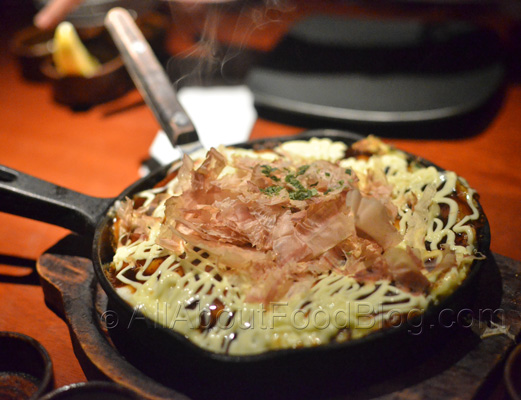 Maguro Misodare Salad – Rp 68k – Semi-roasted tuna salad
Any salad that I want to eat deserved a mention in my blog!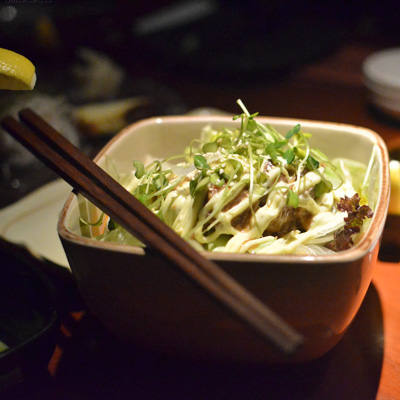 Kiniko Donabe Yaki – Rp 68k – Butter fried mix mushroom in hot pot
It might not look much and pretty expensive for a mixture of mushrooms. However, this dish was pretty delicious and probably one of the good options for vegetarians.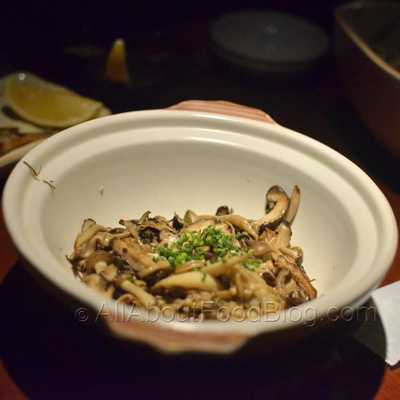 Ika Butter Shoyu – Rp 68k – Butter fried squid
I must say that they give out too much veggies to my liking but it worked well for other dinner guests.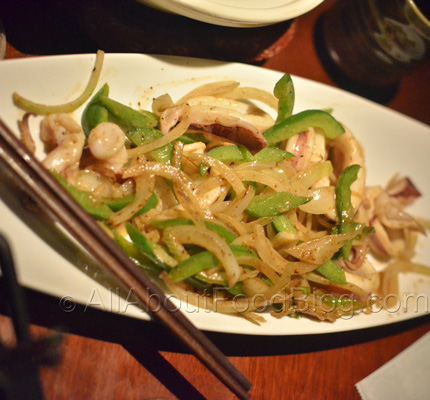 Big Hamburg – Rp 118k – Beef hamburger steak 300g
It was not designed to be ordered on the day. However, I was extremely curious about it – I think it's the word 'big' that got me! When I finally ordered it, I was glad that I made the right decision to order!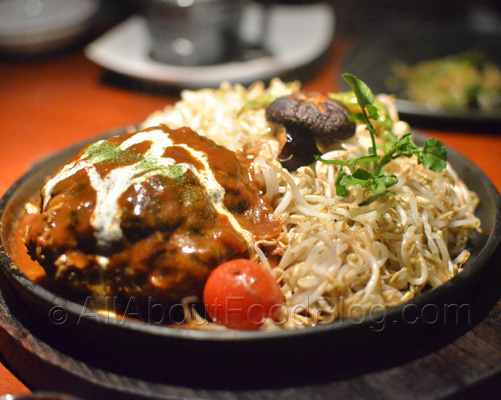 Yuzu Iced Tea – Rp 28k and Almond pudding – free
I usually don't talk about drinks unless they are worth mentioning. I am a big fan of Yuzu fruit and it's a rarity even in Japanese restaurants. We definitely can taste the strong Yuzu flavour in the iced tea!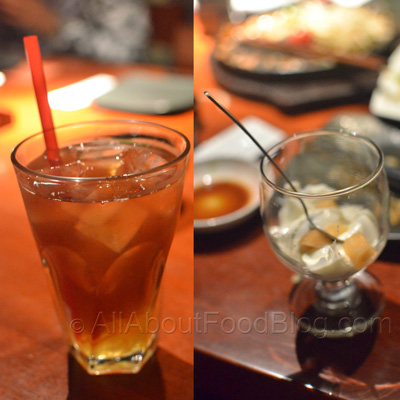 The final verdict for Akane Tokyo Cuisine
Akane Tokyo Cuisine served very nice dishes. Their Sushi was also pretty fresh – by Indonesian standard. There was only one big issue…
Did you know?
Akane allows people to smoke in the restaurant and they do not have any non-smoking sections. They would have rated better if they had one.
Rating for Akane Tokyo Cuisine:
7.5 / 10
Taste: 7.5 / 10
Price: $4 – $20 per dish
Place: 6.5 / 10
Details:
Crowne Plaza, Jalan Jenderal Gatot Subroto, Jakarta
+62 21 5268833